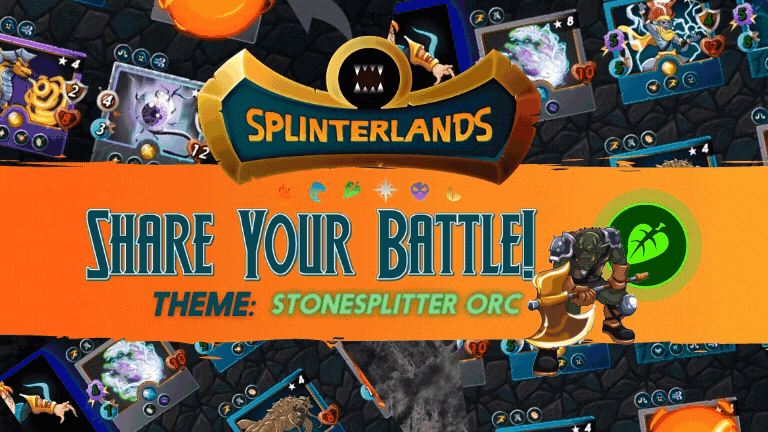 I decided to purchase an alpha Stonesplitter Orc for the sake of participating in this weekly post. The frustrating part was I accidentally purchase the card through Splinterlands and before I remember that monstermarkets pays back 3% DEC my transaction had already went through. Oh well lesson learned.
So I was able to get a level 4 alpha version for a little over 2.2k DEC and burn rate is 960 DEC. This is slightly more than 2x its value but considering its an alpha I think it is a decent bargain.
Today's quest is no use of neutral cards so he worked well when I needed to use earth splinter and Stonesplitter Orc as needed. On the second battle of the day I went with the following formation:
Not often would you see a earth splinter be able to one up a water splinter formation but that is what I did. The main reason it worked out for me is likely because the rule sets were Heal Out and Melee Mania. Melee Mania made me go with Melee only monsters and since no neutral monsters and mana value was around middle ground of 44 it seemed a well fit for earth splinter.
Of the battle by beginning of round 2 both our tankers were KOed, but my Golem only worth 5 mana versus the Kraken at 12 mana I consider a small victory.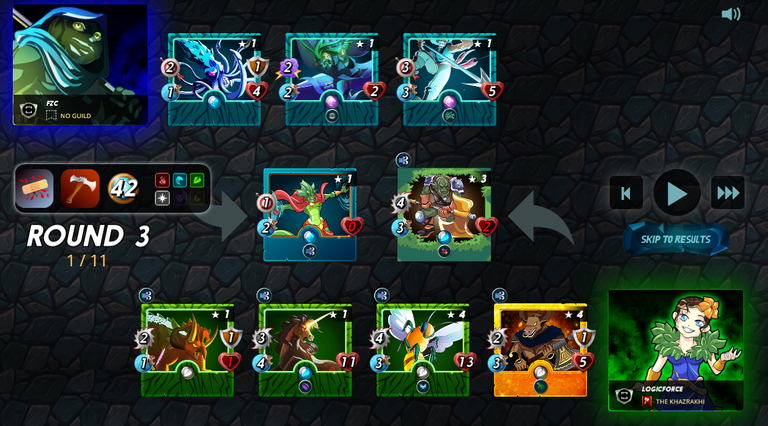 By the start of the third round my Orc held its ground while my opponent lost two more monsters. I was set to win this battle with a 5 on 3 with me having the advantage.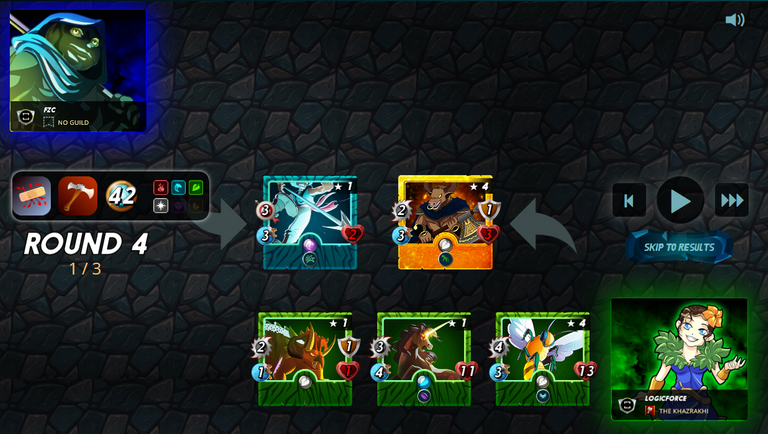 By the fourth round it was clear who would become victories as only my Orc was knocked out while my opponent had only one monster left and it was range attack.
Conclusions
The Orc did all right in the face of being attacked as it could retaliate but I think it was mostly the rule set Melee Mania that allowed my to have the upper hand over my opponent. In any other format I would have likely struggled more.
If you are interested in watching me knock out my opponent here is a link to the battle.