Today's Goal: Stay in Diamond League III if at all possible (but get to Diamond II if at all possible)
The Fire Quest
Battling Today was a good bit more challenging than yesterday. I had real opponents today. For instance, @imbaq used Magical Delwyn and Death monsters to beat up on Magnor and the rest of my Fire !monster crew. Watch my swift defeat.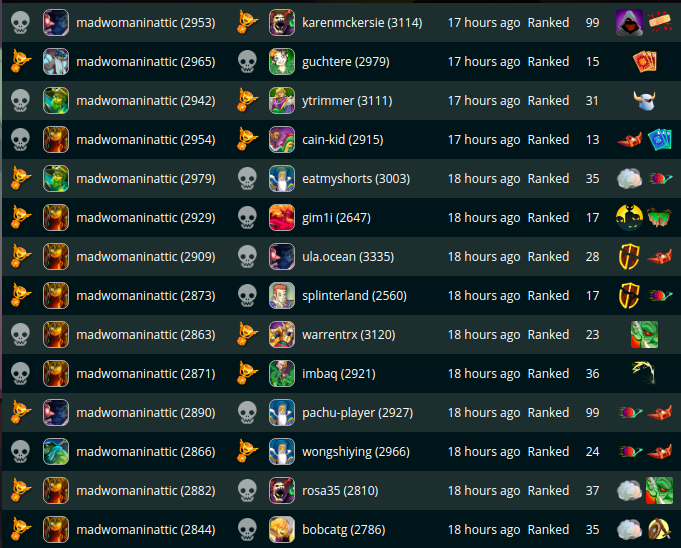 But then I bounced back and finished my five. :) And then I kept battling to see if maybe just maybe today would be the day I achieved Diamond 2 League for the first time ever.
No. Today was not the day for Diamond 2 League.
Sad. But not unexpected.
Kron The Undying (the battle I thought I would lose, but won!)
Watch this unanticipated, but much appreciated, Victory.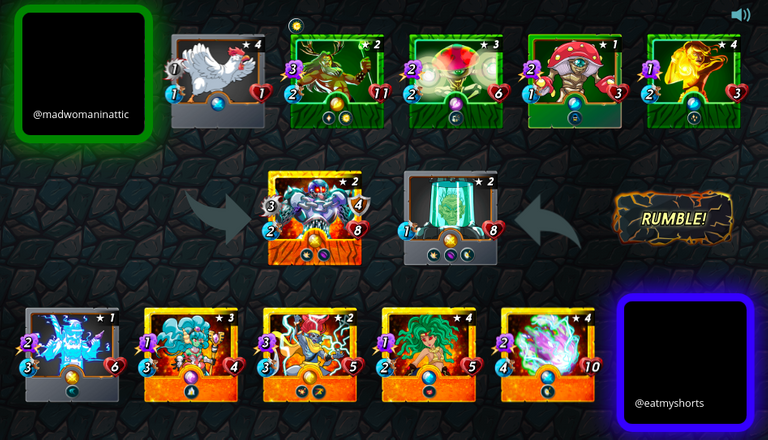 And now it's time for my Loot Chest! Drumroll, please........
Diamond 3 Loot Chest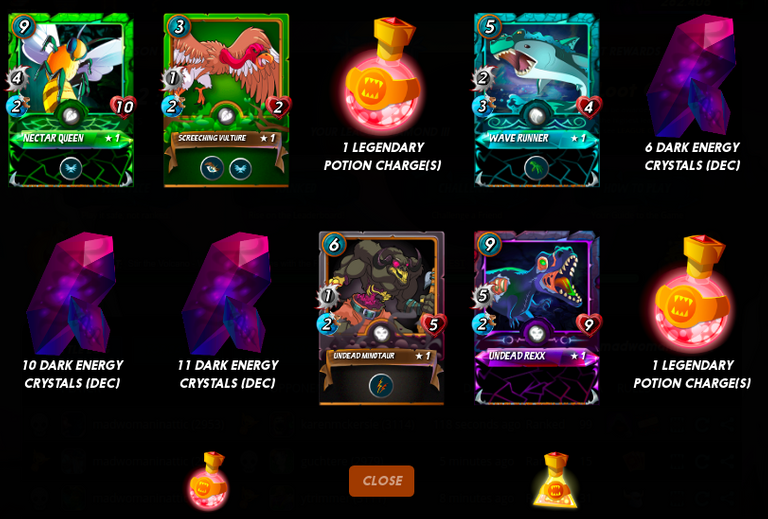 Yay for Commons and Potions and Minimal DEC pieces! As a consolation prize -- three of them are new Rewards !monster cards. So that's fun.
Closing Thoughts
How are your Loot Chests working out? Where are you intending to land, League-wise, by the imminent end of this Season? Any new Rewards cards that you love? Or old ones?
Thanks for reading. :)
And, for anyone interested in getting started playing Splinterlands, check it out here today: https://steemmonsters.com?ref=madwomaninattic