First (Earth) Quest of the new Season; Loot Chest!
Twenty Two Battles (with no Flees!) to Return to Gold II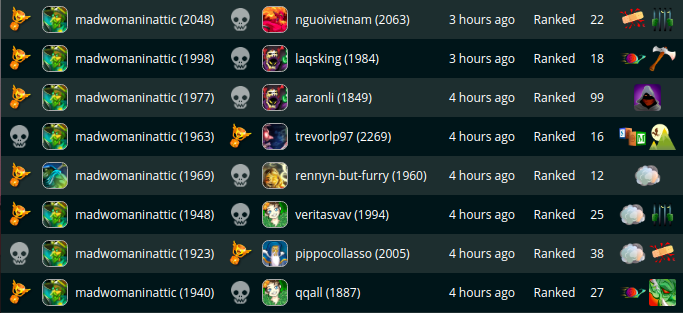 My first 8 battles were to complete my Earth Quest. Both @trevorlp97 and @pippocollasso gave me some !monster humility lessons. Also - used Brownie during a Reverse Speed match. :( Yet again. I don't know why I struggle so hard at that rule. Except that faster is always better, yes? (No. Not in Reverse Speed matches.)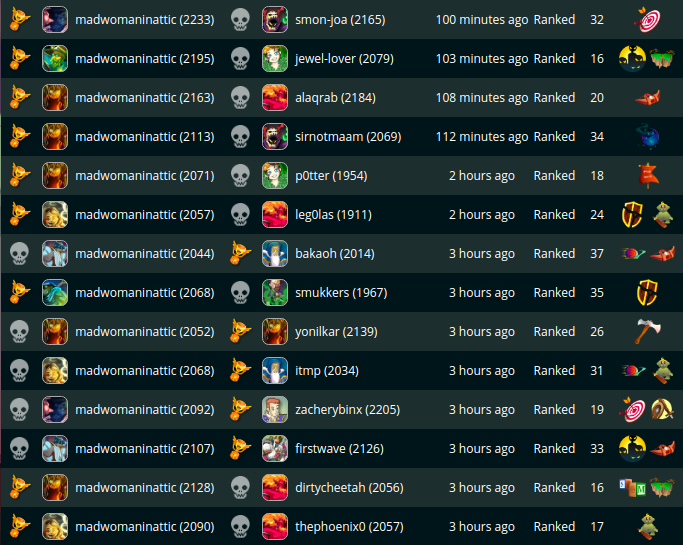 The next 14 battles were to achieve ~150 rating to get up to Gold II for a better Loot Chest. Included losing 4 in a row... but then I finally got on a streak and pulled it off.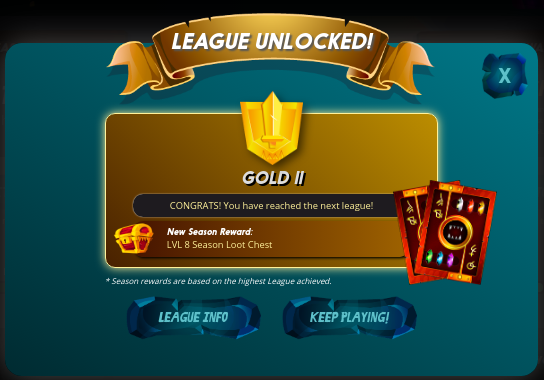 I very much dislike battling against the Flesh Golem. This time I prevailed. :)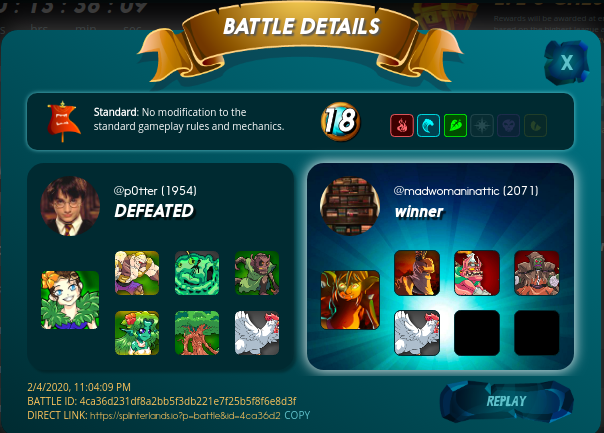 My Very First Ever Loot Box (Level 8)
This is what was revealed after I clicked on 'Claim My Reward':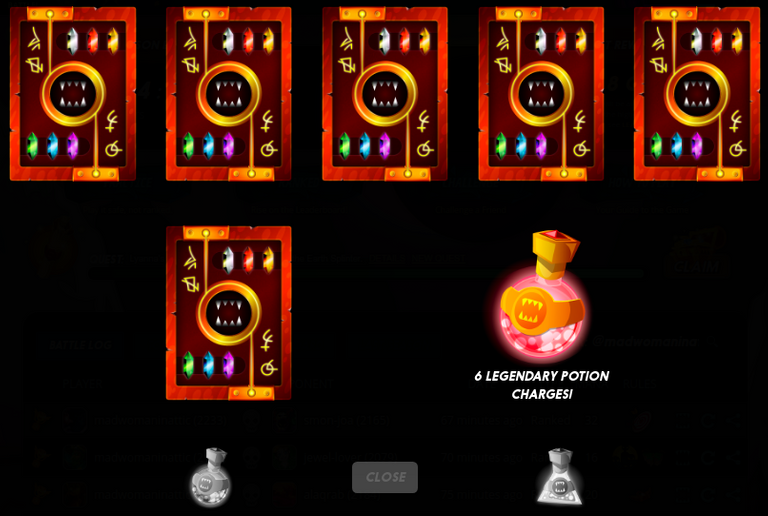 And then, this is the cool (very Common) stuffs I got when I flipped the cards: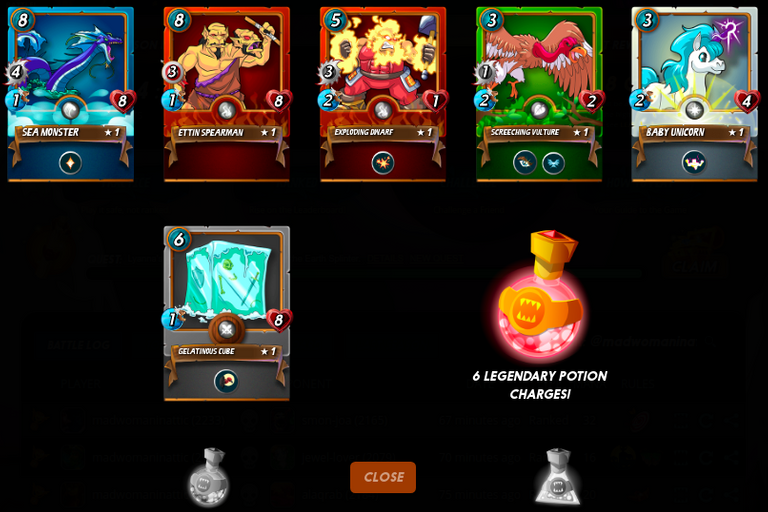 Closing Thoughts
Uninspiring Commons.... I mean, they're great and all, and I'll use them to continue leveling up my cards. But not the Most Amazing First Loot Box Ever that I had been hoping to include in this blog post. :) Hopefully those 6 Legendary Potions will improve my flips. Next time. And maybe I'll share more about our mighty mighty Bone Crushers Guild led by @ceptocide555 and @smukkers. Until then....
Thanks for reading. :)
And, for anyone interested in getting started playing Splinterlands, check it out here today: https://steemmonsters.com?ref=madwomaninattic