So, we're already well into the new Season....
But here's my last Loot Chest of the previous Season!
A Golden Epic Shadowy Presence (brand shiny new Rewards card)!! Plus a Furious Chicken, which is one of my favourite cards (along with Magnor). And such.
And did I make it into Diamond League II?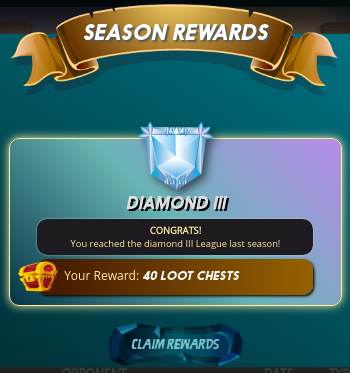 No -- no, I did not. I battled and battled, and I earned a bunch of DEC but I just couldn't string enough victories together to get up to the next level. But! I'm happy with Diamond III for my second season in a row.
Diamond 3 Rewards Loot Box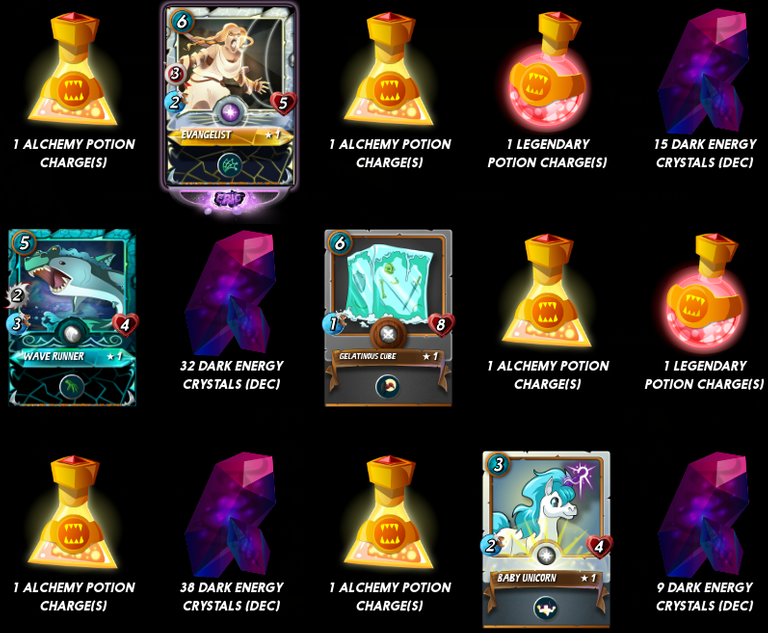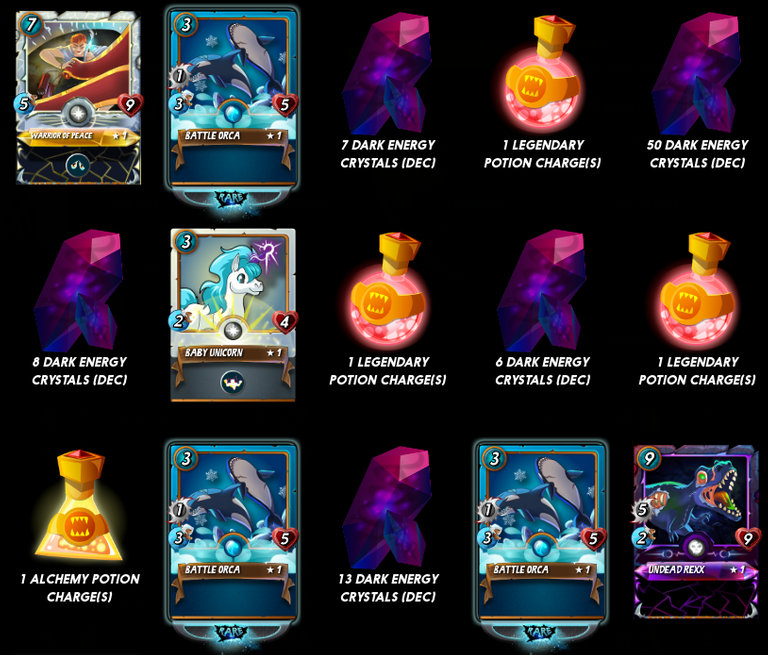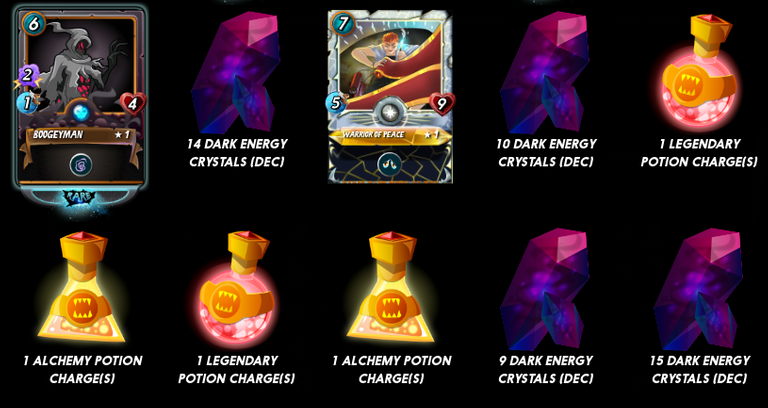 Three Battle Orca! And an Epic Evangelist (another new Rewards card). And a bunch of little bits of DEC and potions and some other cards. Oooh, and a Boogeyman, too. Not crazy great, but always nice to add to my collection. :)
My first quest Rewards this new Season: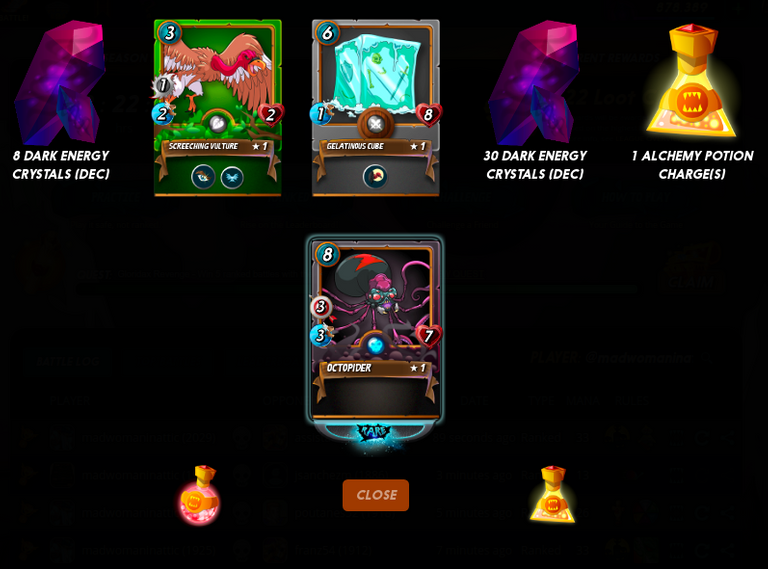 And then on my second quest, Gold League 2!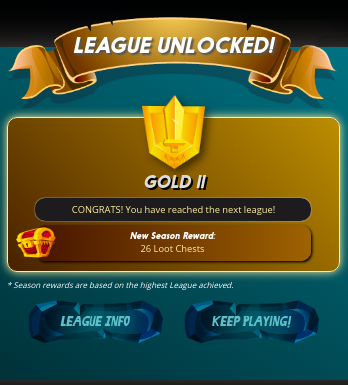 With a Mega DEC Reward!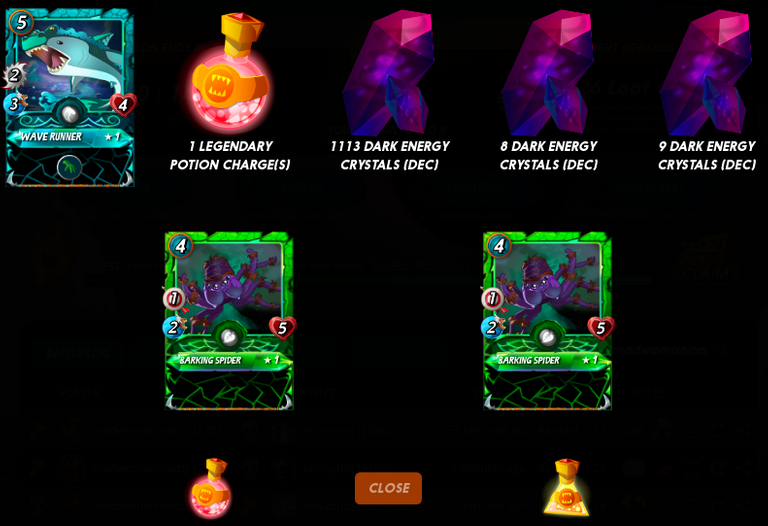 Plus two brand new Barking Spiders. :) That new Wave Runner is pretty cool, too.
Closing Thoughts
Life looks pretty full this season.... Hoping I can get back up to speed on posting regularly. Next step in that plan: finish my next !monster Quest!
Thanks for reading. :)
And, for anyone interested in getting started playing Splinterlands, check it out here today: https://steemmonsters.com?ref=madwomaninattic