Hello Splinterfriends. This is my first post about Splinterlands. I never thought that I could enjoy playing card games, but this one has become something very personal.
Honestly, I played at first because I HAD TO WIN. I thought " How card can it be? And yes, it has been hard and frustrating.
I was so bad playing the game, I believe is incredibly hard for novices to start winning consistently. I'm infinite grateful to
@marcuswahl
@al-leonardo
@teampossible
@cardauctionz
@clove71
and so many people that delegated me cards and helped me!
It's not about having better cards, I've win now with the same cards I lose all the time. Of course, there's a point where you need a stronger deck. But Rookie, cheer up. It's possible!!!!
How did I made it? My graphic roadmap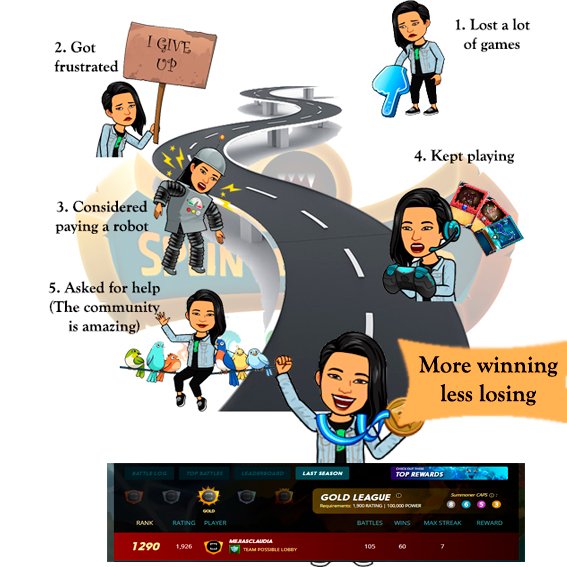 I made it this season to Gold League. And I got 22 chests (one rare card, 156 DEC, 6 alchemy potions, 7 legendary potions)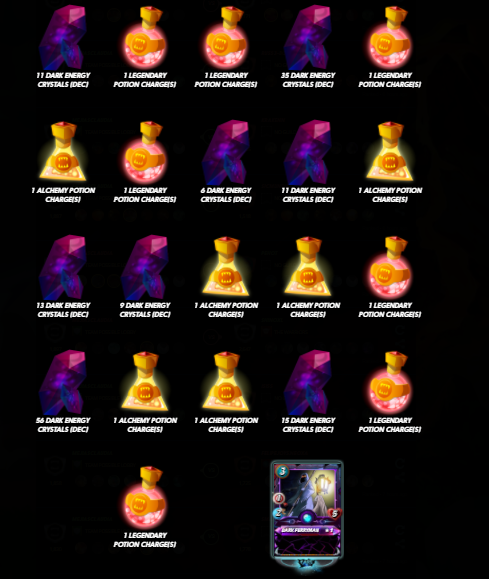 I'm not competitive there. All of my cards are level 1, and I still have the basic summoners. I'm putting my eyes and all my DEC savings to buy Zaku and Llama summoners. That will be the first big cards I will buy.