Delegations Have Been Approved/ SPT/BATTLE Upvotes Incoming!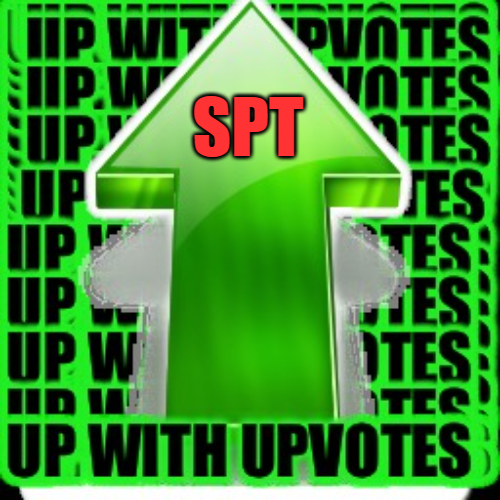 My 100,000 SPT delegation and 10,000 BATTLE delegation just hit my account. That means I'll soon be ready to give you automatic upvotes. So far we only have two content creators that requested to be on our auto upvote list. Since currently the "list" only consist of two content creators we will do the upvotes manually for the time being.
Those currently on our upvote list
How to get put on the upvote list
@monstercrusher intends on being a curation account for the SPT tag. The only way to get on our upvote list is to request to be on it in the reply section of any of our active topics. Your blog will then be reviewed and if we see that you are creating quality SPT topics you will be added to our upvote list. Using the SPT tag on your Splinterlands content is a must if you want a vote from us. Not mandatory but highly suggested is to also use the BATTLE tag.
What Is SPT
SPT is the native token of the Splintertalk Tribe. One can earn SPT tokens via creating/curating content on the frontend https://www.splintertalk.io/. One can also earn SPT tokens via using the SPT tag on any Splinterland related topic created on the HIVE Network. SPT can be traded on the exchange Hive-Engine.
What is BATTLE
BATTLE was the first TRIBE on the HIVE Network that was created strictly for general gaming content. BATTLE can be earned via creating/curating content on the Tribe https://social.battlegamesnfts.com or by using the tag BATTLE on any gaming content created on the HIVE Network. BATTLE can be Traded on the HIVE-ENGINE exchange.
MonsterCrusher Goals
I hope to grow the amount of SPT and BATTLE I hold via curation/content creation so I can give out bigger upvotes. I will be sending any earned SPT rewards I make to @rentmoney who in return will delegate it back to me. Since my purpose is to curate the SPT tribe I won't be needing much HIVE POWER. So one of the ways we intend on supporting the SPT token and grow our account is to use all our liquid earned HIVE/HBD earnings to purchase SPT from the HIVE Engine exchange. From time to time we will also purchase some BATTLE tokens.
Splinterlands

---
---