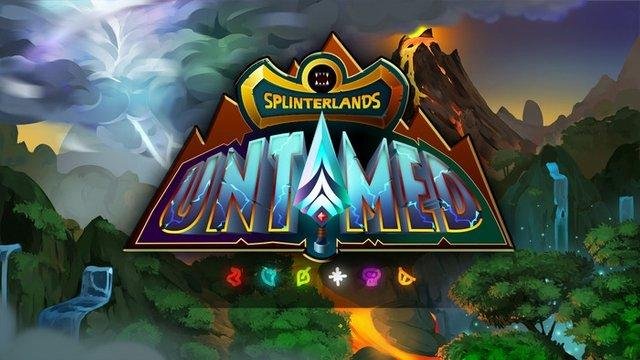 You need to have a post centered on Steem Monsters aka Splinterlands today on Steem not only because Untamed packs are coming out today, you need to post about this game today because it shows what Steem can do and how gaming can be successfully implemented into this blockchain. I traded thousands of Splinterlands cards with no issues whatsoever, you can experience fast and free transactions, what more can you ask for.
My blockchain of choice was Steem since day one, and I always had a gut feeling that Splinterlands will be great since the day it was announced. Steem price already went to the moon and back, Splinterlands is a different beast, it is not speculation driven, it will be hard to break it's market cap, it is based on card value and card scarcity. True Splinterlands moon is still to come, if you are into blockchain of any kind check out Splinterlands, you won't be sorry.
Untamed packs are releasing today and today is the day when Splinterlands Market Cap explodes once again. You could rarely see any project succeed like Splinterlands did in a brutal bear crypto market of 2019. Splinterlands cards value went to the moon, your cards that you bought are creating value every day and can be sold back if you wish. It is not hard to be a Splinterlands fan if you own a decent amount of cards.
Untamed cards will certainly change the "meta" in every league, from bronze to champion, you will have to get some of the new cards because of the two reasons, they look better than previous sets and we have some epic new abilities that you will have to use in order to win some games.
Happy pack openings and see you on the battlefields :)