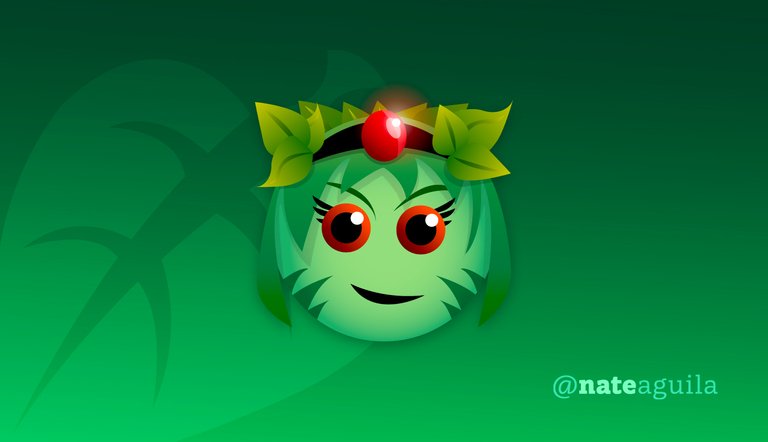 Here's another emoji to add to our Splinterlands Collection!
If you play Earth, you gotta play the Spirit of the Forest, right?
Armor Protection + Healing + Snipe????!
It's a no-brainer.
One could argue that she represents the Earth splinter all by herself.
Since she's both beautiful and deadly...both a savior and a destroyer...it made sense that she has an expression that makes you wonder what she's going to do next.
As always, here's a 128 px version to do with however you wish:

Happy hunting!