The Efreet Elder - Splinterlands Battle Challenge with Heroes 3 vibes
It's so hot outside that this weekly challenge is so appropriated. I am sitting in the garden, drinking a BUD light and battling random dudes on Splinterlands. The sun is scorching and feels like the Efreet Elder sits to close to me, burning my skin with his immolation aura.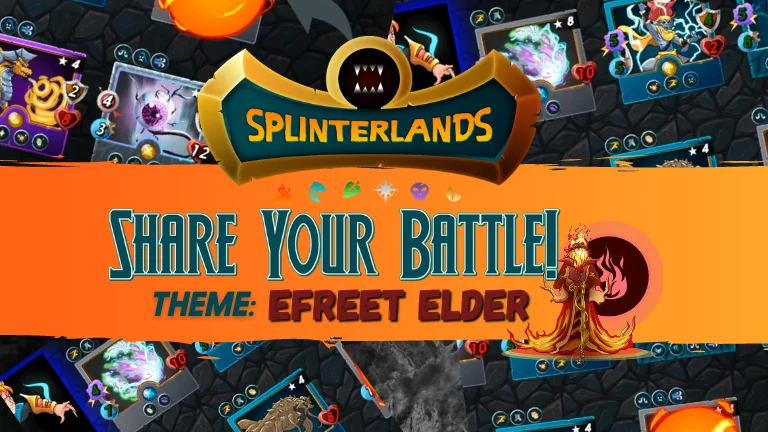 Just wondering... how hot is in Hell? I assume it's beyond human conditions to live in there. Have you played Heroes of Might and Magic? Inferno was one of my favorite races, with the over-powered Arch-Devils, the useless imps and the mighty Efreet Sultans!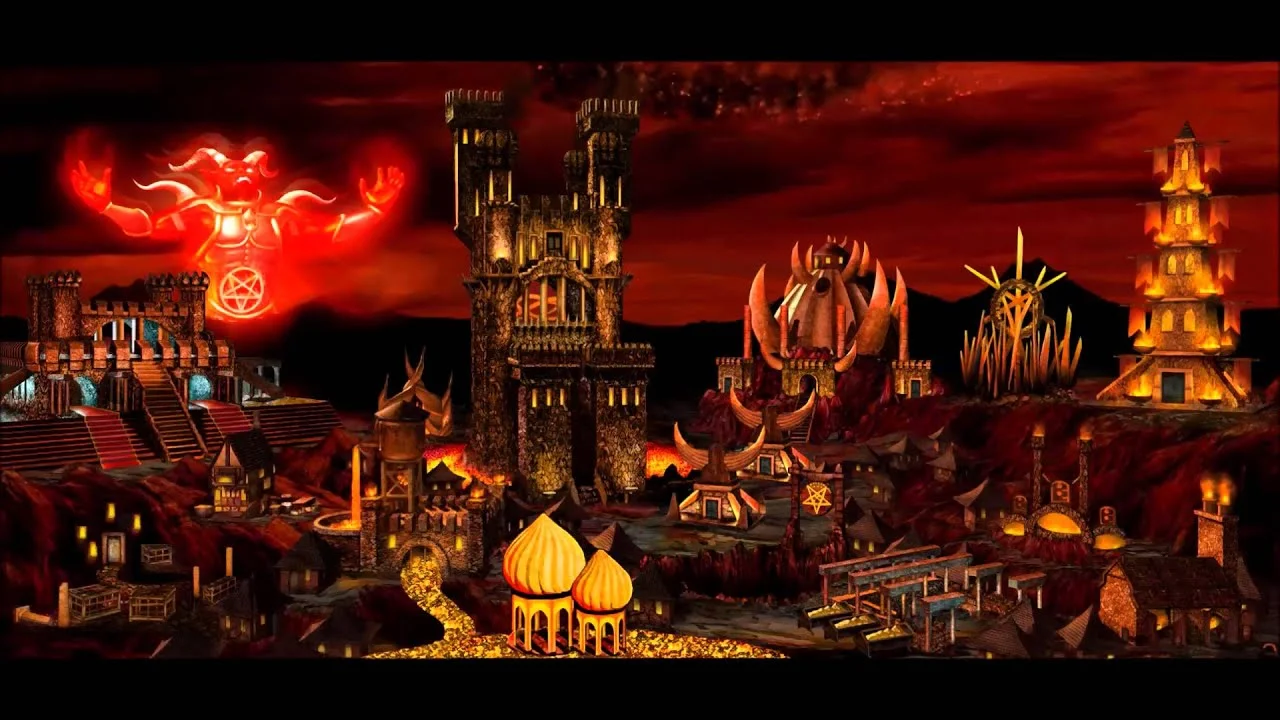 Well ... today we'll talk about those fire genies. Many years ago, in my childhood, they were often my last stand. I remember that 20-25 Efreet Sultans would easily nuke a black dragon. I grew older, while the Efreet has become an Elder of his race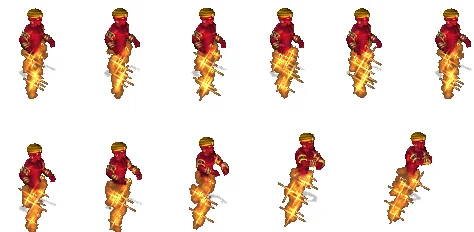 The Efreet Elder is a rare reward card from the Fire Splinter. It has spell damage and Last Stand ability from level 1, increasing his stats when is the last allied monster alive. Has 8 Health points, 3 Speed and 1 Spell Damage, all for only 6 Mana. The Efreet Elder will gain Phase at level 6.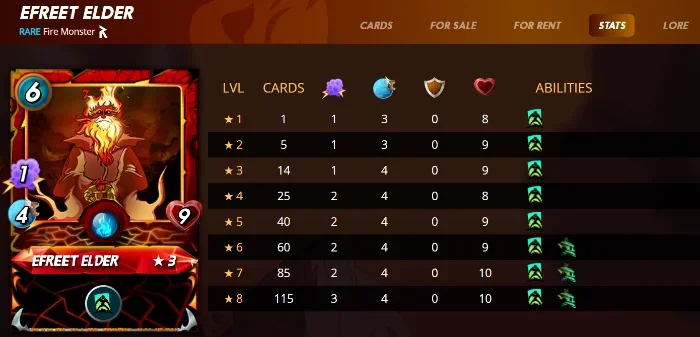 Battle rules and line-up: Mana cap 13 for this fight with Super Sneak ruleset. All melee monsters targeting the last opponent. I don't want a furious chicken in this battle.
Malric Inferno +1 melee damage for the team

Cerberus - Main tank with Heal

Efreet Elder - Spellcaster with Last Stand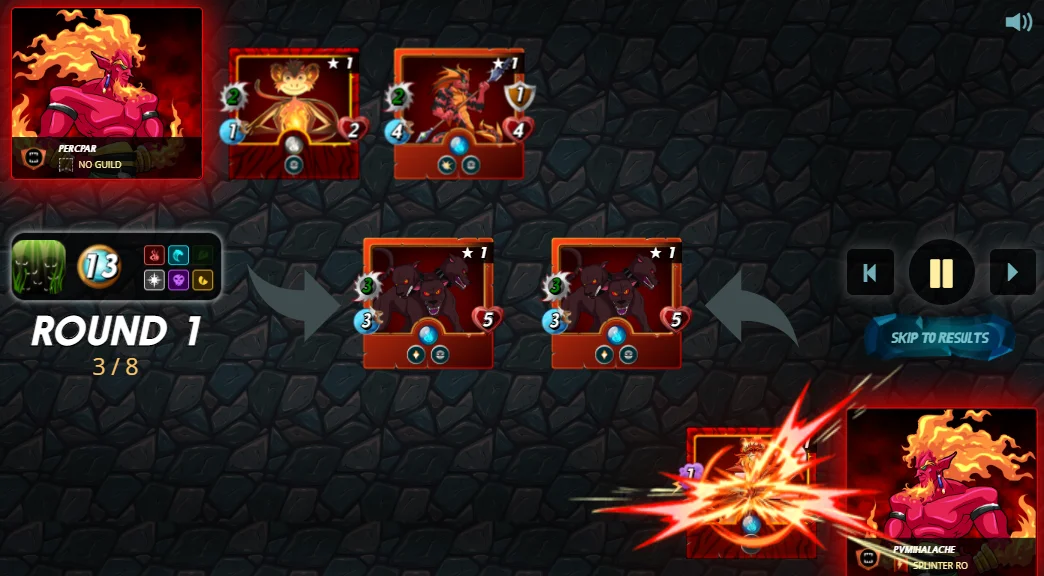 The enemy team had a similar set-up, with Malric as a summoner and Cerberus in the 1st position. His hell hound went down in round two, followed shortly by my Efreet Elder.
The duel between the Serpentine Warrior and my Cerberus was won by the hell dog, as his heal was greater than the damage received. But wait ... where was the Last Stand? See the full battle here!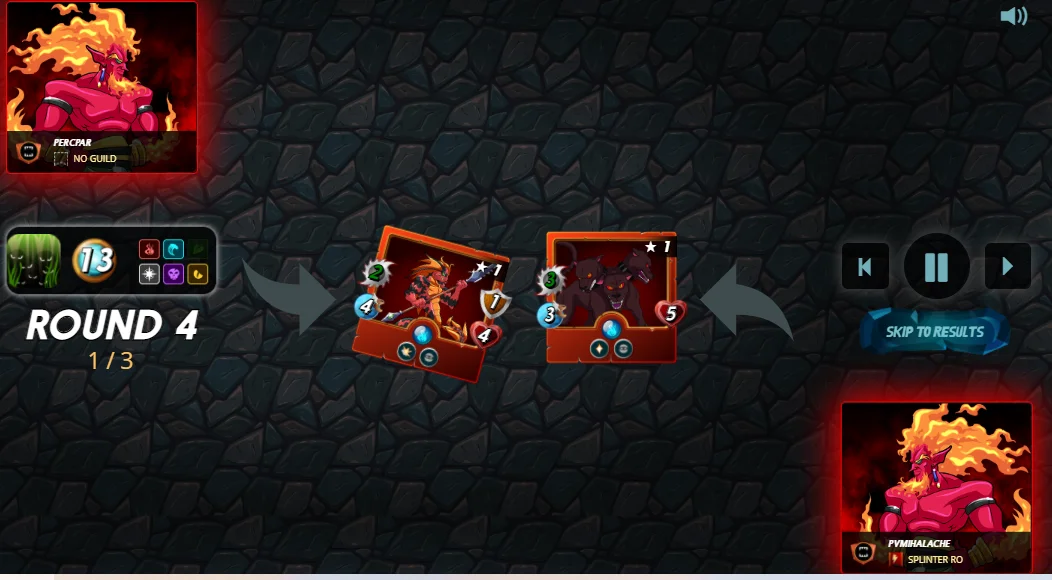 Battle rules and line-up: Mana cap 23 with Earthquake ruleset, meaning that non-flying monsters will take 2 damage at the end of each round
Malric Inferno: +1 Melee damage to the team

Charlok Minotaur: Main tank with True Strike

Efreet Elder: Caster with Last Stand

Furious Chicken: It's free ....

Mantoid: Ranged with Snipe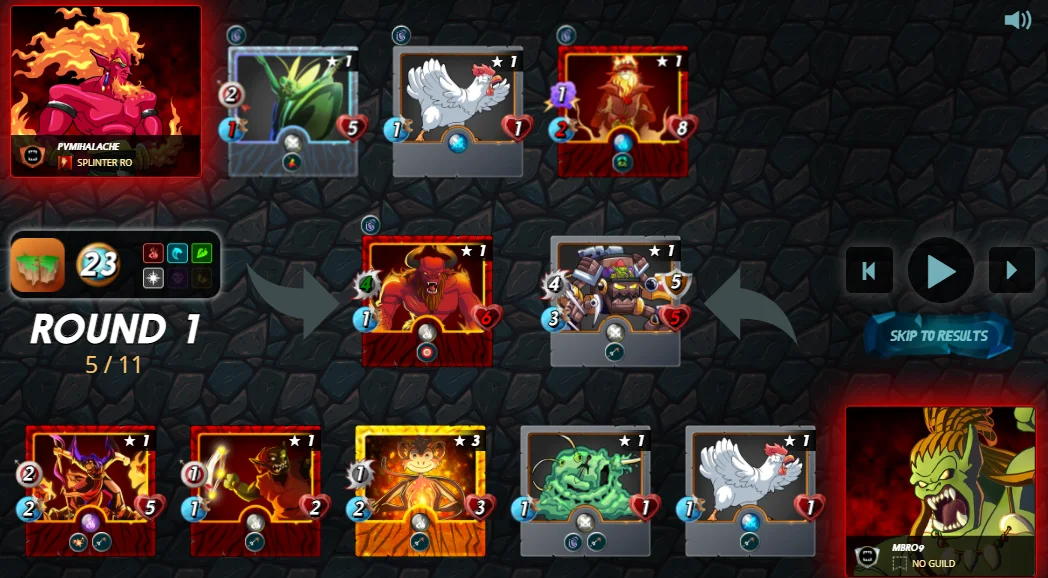 My opponent went for damage beyond armor but I have no armor! No flying monsters and the Mantoid? Why? Let me explain the tactics in details Snipe quest so the Mantoid was the only high HP monster with this ability. Every non flying monster will take 2 damage at the end of the turn, leaving the Efreet alone after few rounds. As planned ... the earthquake was making victims!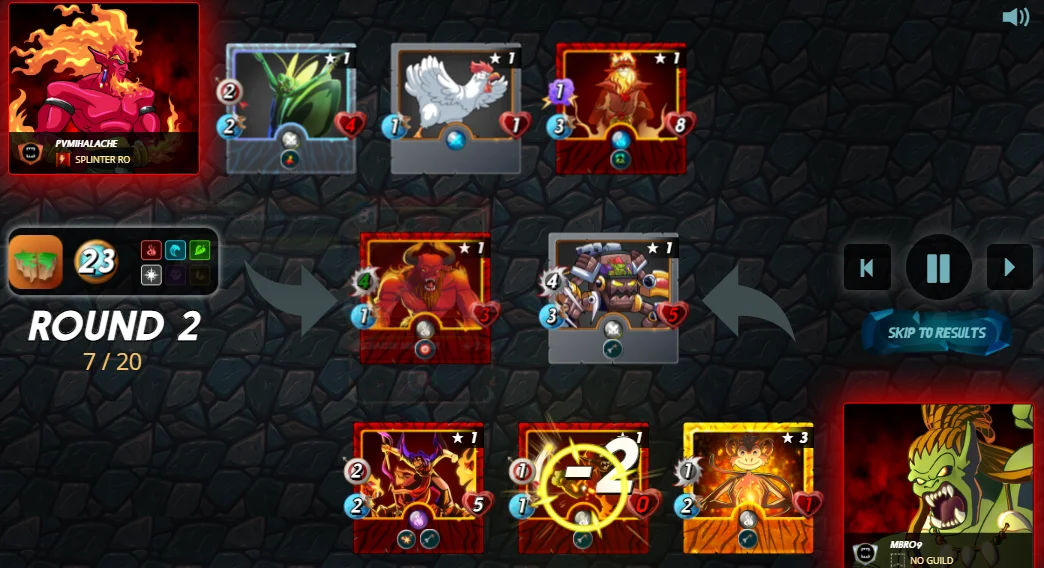 Earthquake after round two and an Efreet in Last Stand mode with only the Goblin Mech as a threat! Game on!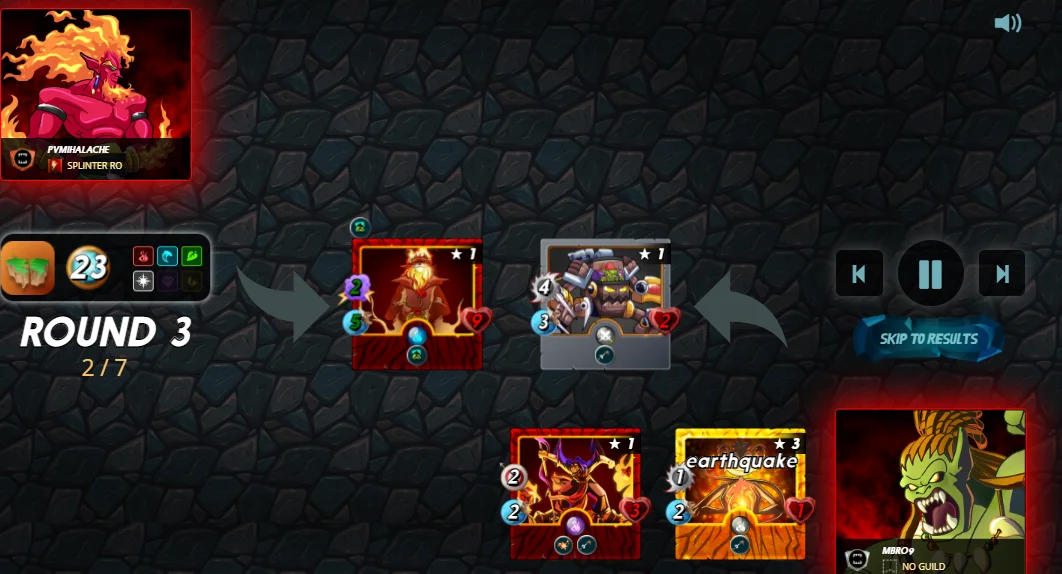 I must say that 9 HP Efreet looks amazing, and hopefully in this life time I will upgrade it. Back to the battle where the Goblin Mech was burned by Efreet Magic and the last monster was burried by the earthquake. Game over! See the full battle here!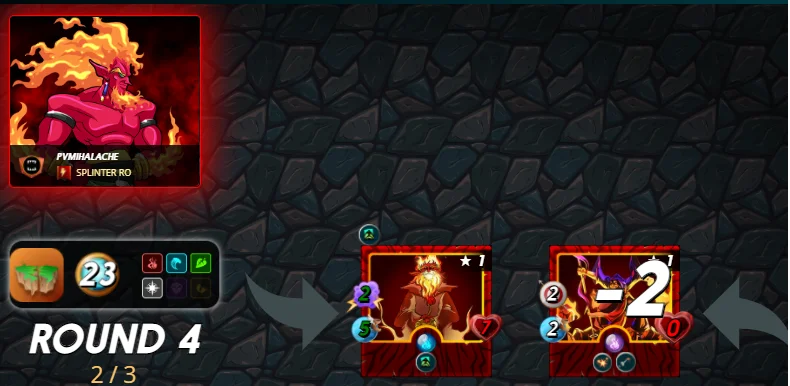 Join Splinterlands!




Resources:
The fountains: PipeFlare ZCash, GlobalHive ZCash  & Get.ZEN
Publishing bundle: Publish0x, ReadCash, LBRY & Presearch
This article may have been published on ReadCash or Publish0X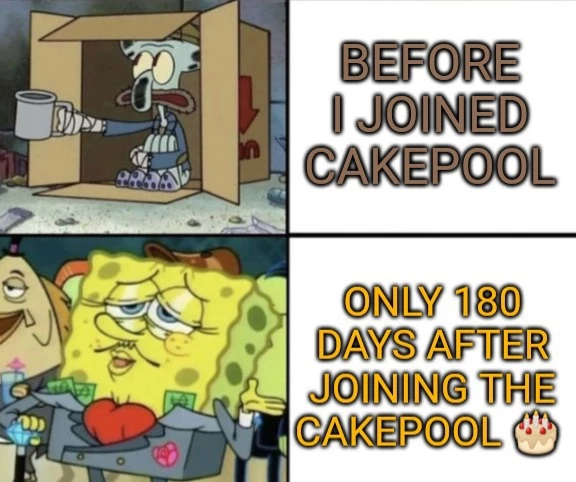 ---
---