Made some enhancement to my Splinterlands Statistics page. From now you can monitor how many of your favorite cards has been burned or how many is in existence and how much more will ever be printed.
Live: https://steemweb.pl/statistics/steem-monsters?s=cards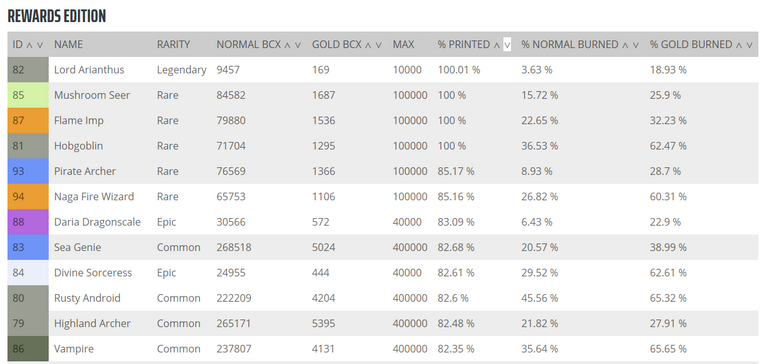 Columns are sortable, just click ∧ ∨ to sort. On the image presented you see which rewards cards are depleted - sorted by "% PRINTED" column.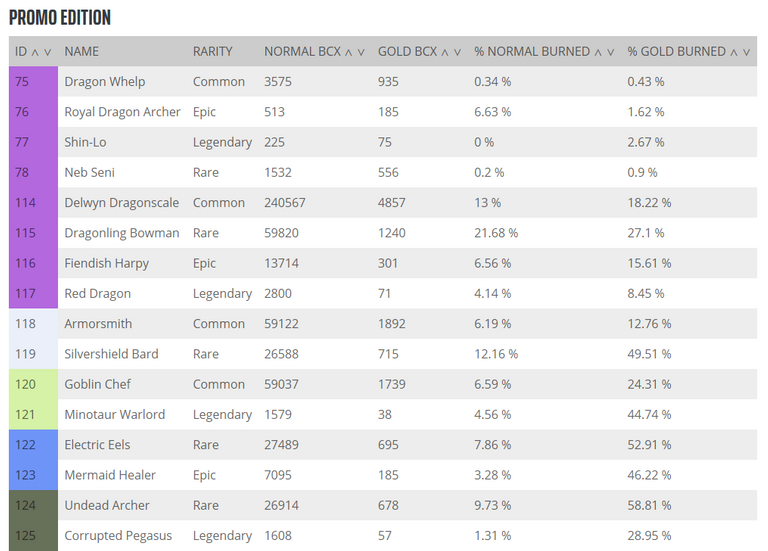 ID colors indicate splinters.
Some data may be rounded because there are some inconsistences in the way game calculates XP of the cards (?). For example as for a 23.10.2019 there are 3 cards GOLD Archmage Arius LVL 4, that consist odf 4 BCX each. Each BCX is 2000 XP. However game api says that Archmage Arius GOLD comes as 7000 XP not 8000 XP that would be logical (4 LVL x 2000 XP):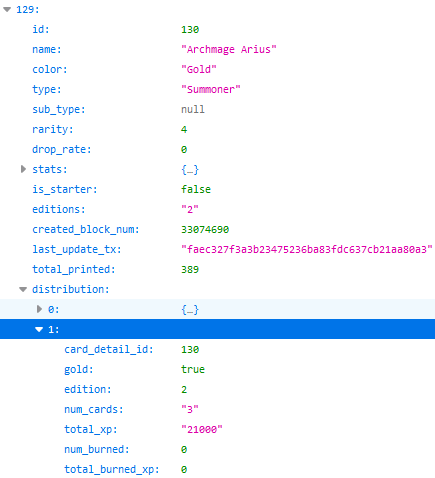 because 3 cards x 7000 XP = 21000 total_xp
https://steemmonsters.com/cards/get_details
I hope I've made no bigger mistake/bug when preparing this calculations, if so please tell me!
Inspired by the https://kiokizz.github.io/Splinterlands/rewardCards.html and based on Splinterlands API.