O happy day, things finally seems to be improving.
I finally made Gold 1, something I was really looking forward to
because it was my goal since the new season started.
I sacrificed doing quests just so I don't mess up the ranking too much before the final push started.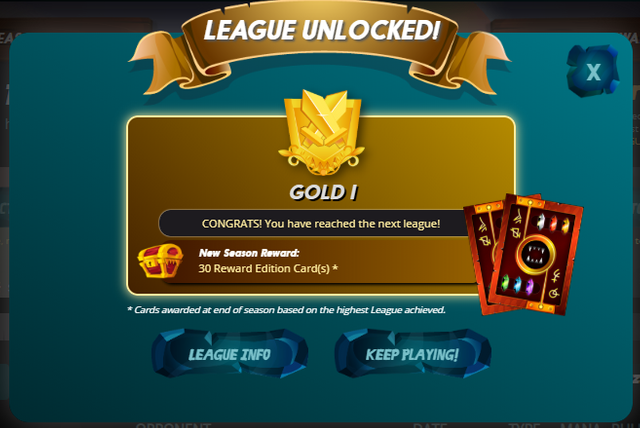 https://steemmonsters.com?p=battle&id=a599d430899080d82644effbd05cedf0906e73c4&ref=reaverza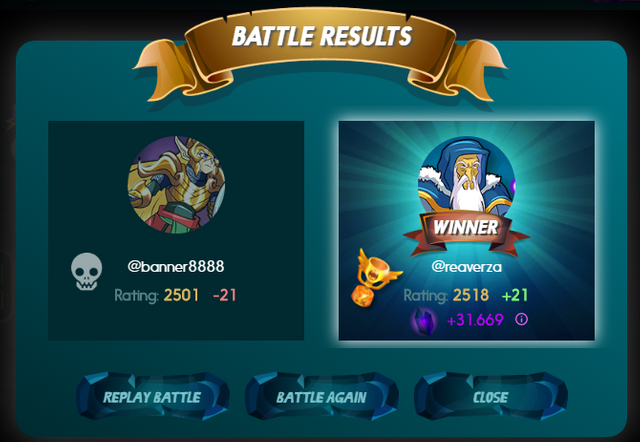 Then I also picked up the frost soldier on Friday and have really been enjoying playing him, just need to invest in ranking him up to max.