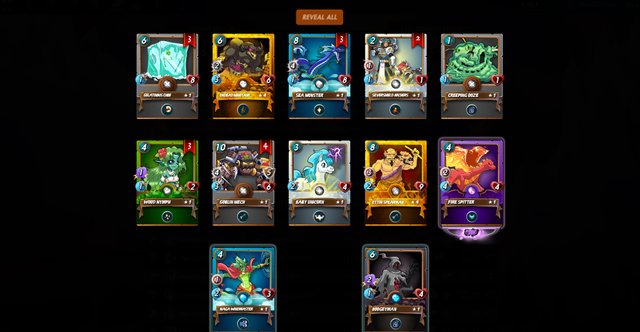 Hey alright! After hours of grinding out this game (which includes the feeling of wanting to take my Chromebook and throw it against the wall...andat other times feeling like my cards are unstoppable), I managed to hit Gold Level III, and picked up 22 cards last night. Not bad!
Most of these cards I already had, and I combined them to level up where possible. The one card I'm not familiar with, however, is the Fire Spitter. It looks like an Epic card, and it has flight attributes. I can't wait to roll this one out on Earthquake mode tonight.
Thanks again, Splinterland team...I'm promoting this game to everyone I know! On to the next season...