Yesterday, the long awaited Splinterlands raffle took place. What an exciting day! Let's check if it was all worth it and how much I earned.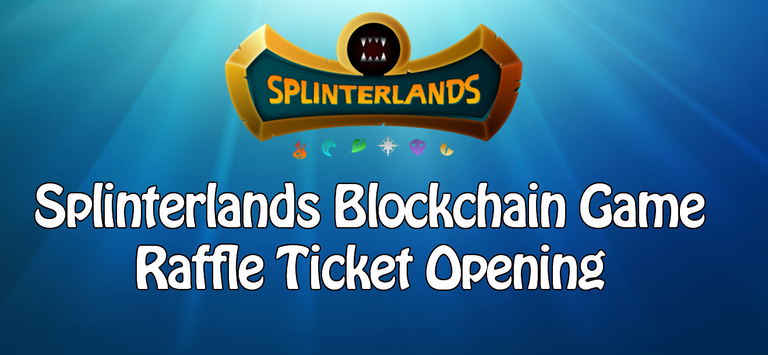 Graphic created with The Logo Creator Software - Source Splinterlands Logo
What Were Raffle Tickets?
Raffle tickets were handed out during the Splinterlands land presale. For every $1 you spent, you got 1 raffle ticket.
You could also get some extra tickets by providing liquidity to the Uniswap tool.
And of course, there were plenty of tickets available on the second-hand market. You could buy them on Hive-Engine or in private deals on Discord.
About $100 000 worth in prizes could be won during the lottery. Lands, Untamed and Dice packs and all kinds of different totems had been added to the prize pool.
Prize pool: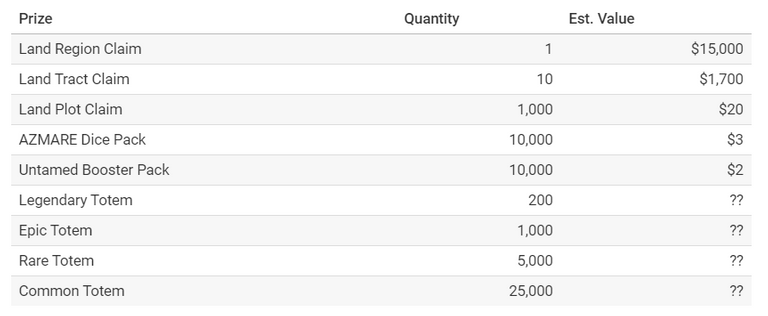 Source
Calculations about how many tickets were actually sold revealed that the chances of winning one of the prizes were 1/15 on average. Of course, some people didn't make that average, others went way over. That's the thing with averages, right?!
My Tickets
I purchased a good amount of land during the land presale, and provided liquidity to the uniswap tool.
During the last couple of hours, FOMO kicked in and I bought another 100 tickets on Hive-Engine for about 1.2 Hive.
I ended up with 1760 raffle tickets. I realize I got pretty lucky - a lot of people had way less tickets, and way less chances to win something.
But in the end, it all comes down to luck... Even if you had only 1 raffle ticket, you could have won the main prize, which was a full region (1000 land plots.)
Excited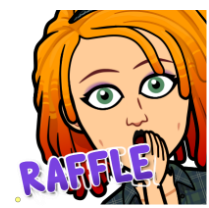 Source: https://www.bitmoji.com/
I was pretty excited about the raffle - weren't we all? After all, there were some great prizes to be won.
I kept an eye on the countdown timer all day long, like time would go faster by just looking at the it, lol. Unfortunately, it didn't.
I don't think I was the only one, though. Discord and Telegram were full of people counting down impatiently. It was fun to see how excited everyone was.
Once the countdown timer reached 0, it was show time. No real hiccups this time - the site didn't crash, and everything went smoothly.
I assume everyone was able to claim his prizes without any trouble.
What Did I Get?
Well, isn't that the most important question of this entire blog post?
I made a video while opening my raffle tickets, which you can watch below.
Underneath, I'll be adding a list of the items I received, and their expected value, so I have an idea about how profitable the raffle actually was.
But first: the video.
So, let's make the list and check the total value of my winnings. (this value is only an estimate, since it's still too soon to say what totems will be worth.)
To be able to put a price on the totems, I looked at both the buy and sell orders on Hive-Engine and used the average (e.g. if there was a buy order of 20 Hive and a sell order of 40 Hive, I used 30 hive for my calculations. - It's probably way off, since it's too soon to tell for how much they will sell in the future, but it's just to get an idea of their value.)
| Prize | Amount | Value (DEC) |
| --- | --- | --- |
| Region | 0 | 0 |
| Tract | 0 | 0 |
| Plot | 0 | 0 |
| Dice Packs | 29 | 87000 |
| Untamed Packs | 23 | 46000 |
| Common Totem | 41 | 580 |
| Rare Totem | 15 | 135120 |
| Epic Totem | 4 | 131552 |
| Legendary Totem | 1 | 275751 |
I realize these totem values are not representable at all at the moment - time will tell what they'll actually be worth.
Still, if I use my calculations above, the raffle has earned me 676 003 worth of DEC, which is a significant amount, if you ask me.
And then I'm not even calculating the tract I won on a shared account with @davemccoy.


Conclusion
For me, the raffle was definitely worth it. I just hope I'll pull some decent cards from all the packs I won. I still have to open quite a lot of them.
It would probably be more profitable to sell them on the market, but hey, what can I say... I love opening packs 🤣
A gold foil legendary or even a gold foil epic would be a nice bonus, and would add to the total profits from the raffle.
Cross your fingers, and wish me luck!!

Graphic created with The Logo Creator Software