SteemMonsters has announced that some of the reward cards will cease to be printed in the very near future.
As expected this has caused a surge in the value of some of the cards of over 100% compared to the previous valuation.

Source
While I am writing this article I can tell you the following cards will soon be out of print, but can't tell you for sure if they will ever be reprinted.
I have asked the question and received no response. Live updates for the printing of ALL cards can be found here.
Hobgoblin (Neutral) – Rare – 98.62% have been printed.
Flame Imp (Fire) – Rare – 98.64% have been printed.
Mushroom Seer (Earth) – Rare - 98.64% have been printed.
Lord Arianthus (Neutral) – Legendary – 96.12% have been printed.
Replacements have been announced for the FOUR cards that we will shortly be waving goodbye too, but are they any good?

We are receiving like for like replacements in terms of Rarity, but not in Colour.

Source
Furious Chicken is the obvious replacement for the mediocre Hobgoblin, and I welcome a 0 casting card though its functionality is debatable.
Enrage at the typical 2nd ability tier is fine, but with one health said ability is rarely going to be used! I hardly ever used Hobgoblin, but it was a filler card with certain rule sets.
The Chicken is going to get used as it will provide a target for Sneak monsters and give players an extra turn.
I can't see much in terms of value for Furious Chicken. It's a rare card so will take a while for me to get it to Level 5 from DQ rewards.
I won't be buying any from the marketplace. Level 1 or 5, there's little difference.


Source
Beetle Queen is the long-awaited support card for the Fire splinter. For a while, I have maintained Fire to be the weakest splinter mostly due to lack of healing.
Cerebus is a usable tank, but his low hit points render him vulnerable while in the tank slot.
Level 5 is necessary for Beetle Queen to be of any use and I feel her being a Magic based creature a hindrance. Several much-used tanks have Magic Reflect and will kill her in 1-2 turns at 2 hits points.
She is the replacement for Fire Imp, a solid creature that I use in many matches. I feel Beetle Queen needs a little more health to be a quality creature.


Source
Naga Windmaster on the other hand, I like a lot. Water is being strengthened while Earth is weakened with the loss of Mushroom Seer.
Headwinds reduces ALL enemy ranged attacks by '1' (but not less than '1') which is going to prove bad for Selinia Sky decks and at Level 5, the secondary ability 'Shatter' removes all armour with a single strike
Being a ranged monster and Water doesn't combine, but gives the splinter some alternative firepower and it won't become the victim of Magic Reflect monsters.


Source
The last card and replacement for the ubiquitous Lord Arianthus is Fallen Specter. On the surface, the monster looks quite weak and an undeserving replacement for such a classic and heavily used monster.
Using Fallen Specter is going to be a gamble, '1' health doesn't work too well against tanks such as Lord Arianthus and Haunted Spirit with Magic Reflect.
With some rule sets, I can see it being used effectively. At Level 3 we have a double sweeping negative on the enemy with Demorilise and Headwinds. It is a case of how long can you keep your Spirit alive?

My personal pick of these is not easy to decide; Naga Windmaster looks to be the winner but is flimsy. Beetle Queen is that much-needed tank healer but she's a Magic based creature. Fallen Specter is powerful but made of paper, and Furious Chicken will be used but only as filler.
We are losing some good solid cards and they are going to be missed. I know all mine are at the maximum levels I want them to be, are yours?
I can see the value of the soon to be OOP cards increasing even more, but is it too late to get some at the current prices? Only Hobgoblin has failed to gain any traction and for good reason.
The end of season dump has depressed these card prices a little. I don't expect it to last long.
The great thing about the STEEM token currently being so undervalued is that you can sell these monster cards, which are based off the US Dollar for STEEM.
You can get a lot of STEEM for these cards and not just the ones we are losing. Sell or Hold? It's your choice.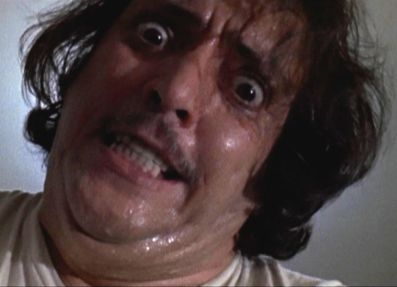 If you found this article so invigorating that you are now a positively googly-eyed, drooling lunatic with dripping saliva or even if you liked it just a bit, then please upvote, comment, resteem, engage me or all of these things.