We're coming up to another 100k Untamed booster packs selling out so it's time to reveal the next Untamed airdrop!
As we announced previously, the Legendary Dragon Summoner card will be delayed until the 10th airdrop, and it has been replaced with a new Epic Earth Splinter Monster card - Beatrix Ironhand!
Even though the card is being revealed now, it won't be "unlocked" and available in the game until after the remaining ~10,000 packs are sold. Beatrix Ironhand will be the 13th Epic card to be available in Untamed edition booster packs, so the chances of receiving the card in the airdrop (as well as in booster packs going forward, without the use of potions) will be approximately 1.538% or 1 in every 65 packs on average, with an average of 1 in 50 of them (or 2%) being Gold Foil.
Additionally, players will be GUARANTEED to receive at least one Beatrix Ironhand card for every 65 packs they have purchased.
Show Me the Stats!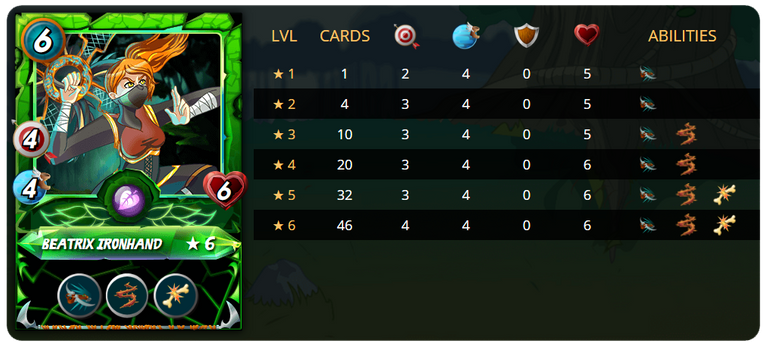 Beatrix is a 6 Mana cost ranged attack Monster for the Earth Splinter. She does damage back to her attackers when hit with a melee attack through the Thorns ability, and she Cripples her targets when she hits them with her ranged attack causing them to lose one max health.
What makes her really unique, however, is her new ability - Close Range. The Close Range ability means that she can use her ranged attack in the first position on the battlefield! This will allow her much more versatility as far as positioning, and with the Thorns ability she may even be able to take out some melee attackers when she gets into first position.
Get In On the Airdrop!
At the time of writing there are just over 10,000 Untamed booster packs available for purchase that will be eligible for the Beatrix Ironhand airdrop. Of course, all Untamed booster packs purchased to date - either through the site or through the crowdfunding campaign - are also eligible, and after the airdrop the card will be available to be found in all packs opened going forward.
These packs will also be eligible for all 5 of the remaining new Untamed card airdrops that will happen every time another set of 100,000 packs are sold. The next one of which is planned to be the final Legendary Summoner card to be added to the set and will be from the Dragon Splinter.
We also want to remind everyone that it is still often possible to get a discount on purchasing booster packs by getting Dark Energy Crystal (DEC) tokens on secondary markets. DEC currently trades on the following exchanges:
Beatrix Ironhand - Lore
Known for standing her ground despite any odds, this royal daughter detests being called a princess but takes her position very seriously. Beatrix leads the Maglarian defense forces when needed and spends most of her days training in the ancient boomerang arts of her people. Originally, boomerangs were used to catch unruly mountain goats and other small hillside creatures, but they were elevated to the status of epic weaponry when the Goblins attempted their historic invasion of Maglar, some 200 years ago.

Stay tuned for more updates from the Splinterlands!
Website | Blog | Discord | Telegram | Shop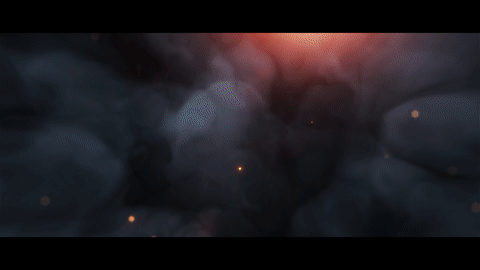 NOTE: All rewards from this post will be burned.