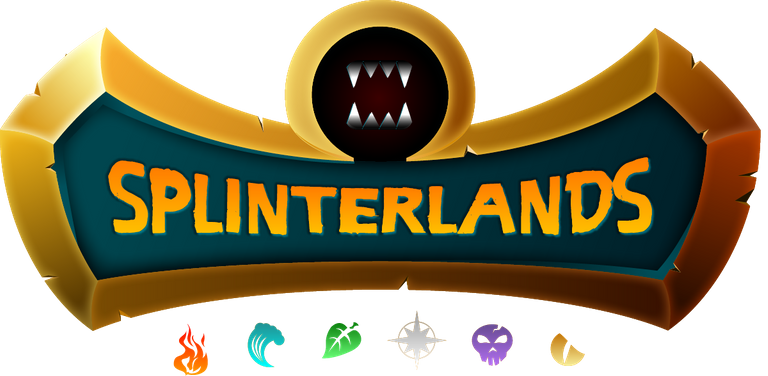 The Splinterlands team wants to wish everyone a very happy new year, and we hope everyone has had a wonderful holiday! We want to start off the year with a few quick updates on the land sale, Uniswap LP rewards, the upcoming raffle drawing, and more.
2021 is shaping up to be an amazing year for Splinterlands, and we hope that all of you are as excited as we are for what's to come!
Main Land Sale Started
The three presale stages have now ended and the remaining 50,000 plots plus the 13,593 plots that did not sell out in the third presale stage will be available for purchase at the base price of $20 / plot, $1,700 / tract, or $15,000 per region. Please note that land purchases during the main sale will not include Raffle Tickets as these were only available during the pre-sale.
We expect the remaining land to sell slowly at first (since most everyone here has already got their fill during the presale at hugely discounted prices!) but as time goes on, more information is released, and more progress is made towards building out the expansion we expect that the remaining land will sell out and ultimately become a very scarce resource in the game.
New Uniswap LP Rewards Started
In addition to the main land sale, the next Uniswap Liquidity Provider promotion has also started! For more details on the promotion you can see the following blog post:
It is now possible to start claiming your rewards earned from providing liquidity to the DEC-ETH Uniswap pool in the game by clicking on your account name on the top right corner of the Splinterlands website and choosing the "Claim Uniswap Reward" option in the drop-down menu.
Rewards will continuously accrue in your account and you can claim them as often or as rarely as you like. Since claiming rewards takes place within the game, it only requires you to sign a message with your Ethereum wallet private key and does not require any gas fees or waiting for confirmations.
Even though the promotion started on January 1st, it's not too late to get started! After subtracting Splinterlands' share of the pool (~45M DEC) that leaves about 95M DEC left which will be earning a total of 100M DEC in rewards over the course of the year!
Clarification
In the ongoing Uniswap LP rewards announcement post, we mentioned that the bonus multipler for rewards would be reset to 0 if any liquidity is removed from the pool, but we did not discuss how it works if additional liquidity is added by a particular Ethereum address.
In the case that an address which has already provided liquidity adds additional liquidity, it will decrease their bonus multiplier by a proportional amount. For example, if a particular Ethereum address has contributed 1M DEC worth of liquidity, and has a bonus multiplier of 100%, then if they add an additional 250k DEC worth of liquidity their bonus multiplier will drop 20% to a total of 80%.
This means that it will only take an additional 20 days (at 1% per day) to get the bonus multiplier back up to the max of 100% rather than taking 100 days which would normally be the case.
This is necessary to prevent players from adding a very small amount of liquidity at first, getting up to 100% bonus multiplier, and then adding more liquidity later on and having it instantly get the maximum multiplier.
PLOT & RAFFLE Uniswap Rewards
Additionally, the 1,000 PLOT tokens that were available for Uniswap liquidity providers between December 1st and December 31st, plus the 100,000 RAFFLE tokens available for liquidity providers between October 3rd and December 31st are now available to be claimed as well!
If you have provided liquidity to the DEC-ETH Uniswap pool at any time since October 3rd of 2020 - even if you are no longer providing liquidity and have already claimed any previous rewards - you may be eligible to claim some additional RAFFLE token rewards now. So please be sure to check if you have any rewards available for your Ethereum address before it's too late!
Raffle Update
There have been a total of 691,864 RAFFLE tokens awarded along with purchases of land claims during the presale, and with the 100,000 being awarded to Uniswap liquidity providers it brings the grand total number of tickets available for the raffle to 791,864.
With 52,211 prizes available, that means on average around 1 in 15 RAFFLE tokens will win a prize ranging from Untamed booster packs, to Totems, to an entire Region of land worth $15,000!
The raffle drawing is scheduled to take place on Tuesday, January 26th, 2021 at 12:00 EST / 17:00 UTC. If you're not available at that time, don't worry! As long as your RAFFLE tokens are held in your account in the game they will automatically be included in the raffle and you will receive a notification of the results the next time you log in.
Please note that RAFFLE tokens held outside of the game or that are unclaimed at the time of the drawing, such as on the Hive Engine exchange or unclaimed Uniswap LP rewards, will NOT be counted. So please make sure to transfer any RAFFLE tokens you hold on external platforms into your Splinterlands game account and claim any outstanding rewards before the drawing takes place!!!
The raffle drawing itself will be done in a provably fair and verifiable manner based on unpredictable data from the first Hive blockchain block produced on or after the scheduled drawing time. The raffle drawing code will be made available on the Splinterlands website so that players may independently verify the results.
Next Untamed Airdrop Card
We are quickly coming up to another 100,000 Untamed booster packs sold, which means another airdrop! This will be the 9th Untamed airdrop and was originally planned to be the Legendary Dragon Summoner card designed by a backer of the last Kickstarter crowdfunding campaign.
Due to some issues that have come up in designing the card, however, the Legendary Dragon Summoner card will need to be pushed back to the 10th Untamed airdrop, and a different card will be released for the 9th airdrop. The details of the new card will be announced in the very near future, so please stay tuned for that!
Roadmap Update
The following is the latest high-level overview of the Splinterlands development roadmap. Please keep in mind that the dates listed are estimates and are subject to change, as are the items in the roadmap themselves.
Land Presale Raffle Drawing - Jan 2021
Mobile App Tutorial - Q1 2021
iTunes Store Mobile App Submission - Q1 2021
Guild Brawls - Q1 2021
New Card Delegation & Rental System - Q1 2021
Praetoria Map Release & Land Claims Redemption - Q2 2021
In-Game Inventory Management for Avatars & Skins - Q2 2021
Land Expansion Release - Q4 2021
Boss Fights - TBD
Achievements - TBD

Stay tuned for more updates from the Splinterlands!
Website | Blog | Discord | Telegram | Shop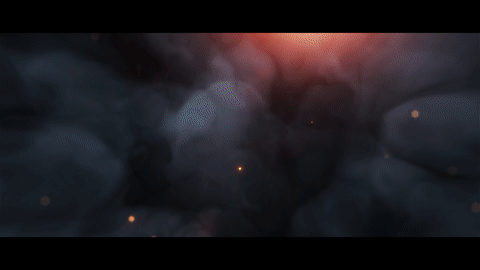 NOTE: All rewards from this post will be burned.