Up quite early again, and of course, immediately glued to the news of what's been happening on the chain.
Got the morning routine done as more of an aside and got my posting done. Then headed over to Discord to put my ear to the ground.
It seems that Huobi and Binance has withdrawn their proxies!!! All of a sudden there was a glimmer of hope, a way to take back our chain...it would just take community effort to get our witnesses back in! 😃👍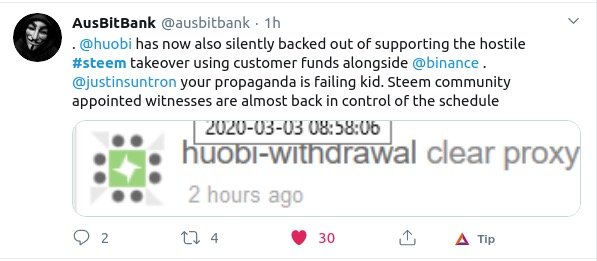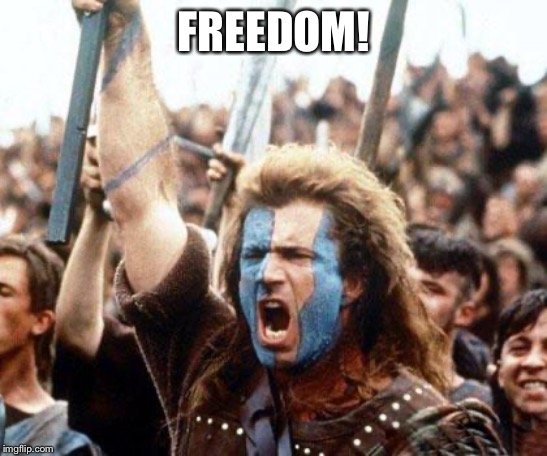 I used my 30 votes and set my alts as proxy. While there has been a lot of jockeying, we got 1, then 3, then 5, and then 7 witnesses back into consensus! While we haven't yet secured the chain, we have at least blocked Tron from forcing any new code through!
David fights Goliath...and of we win this will be HUGE, HISTORIC for this chain and for DPOS is general.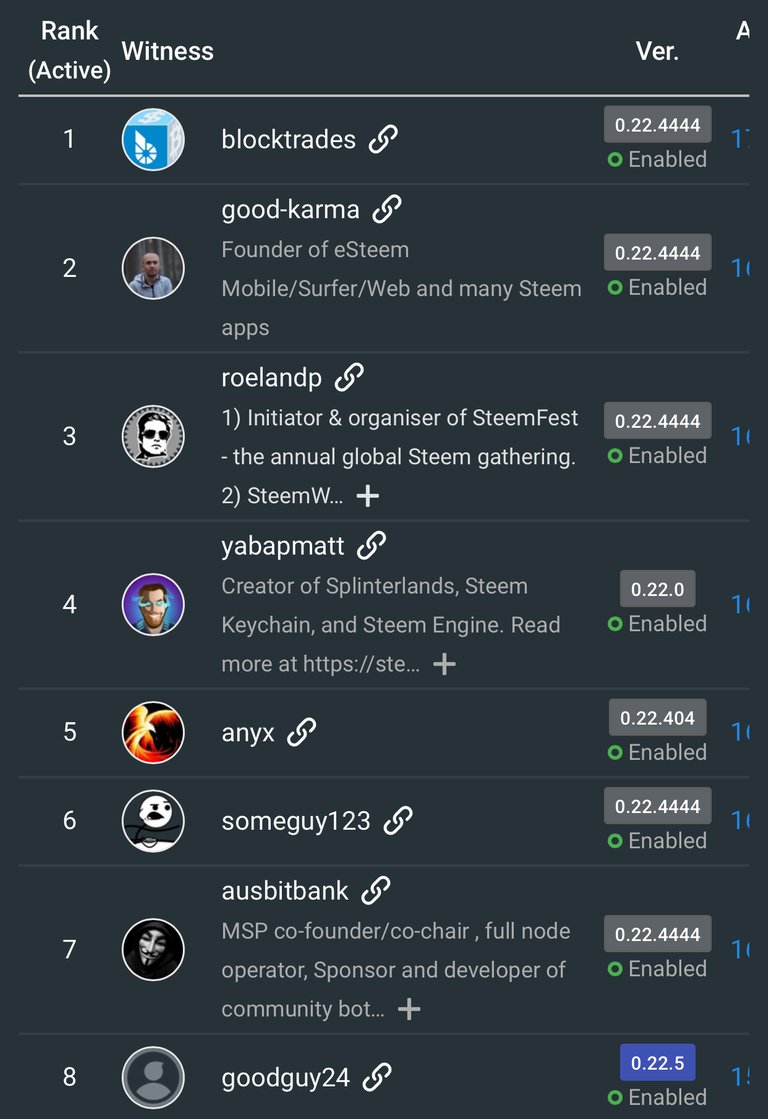 Spent several hours over on MSP Waves listening in on the discussion and Tweeting and reTweeting more than I've done in all the years I've had a Twitter account!
---
I didn't have all that much time to get out at that point, but I didn't want to slack off two days in a row, so I did a quick jog around the block.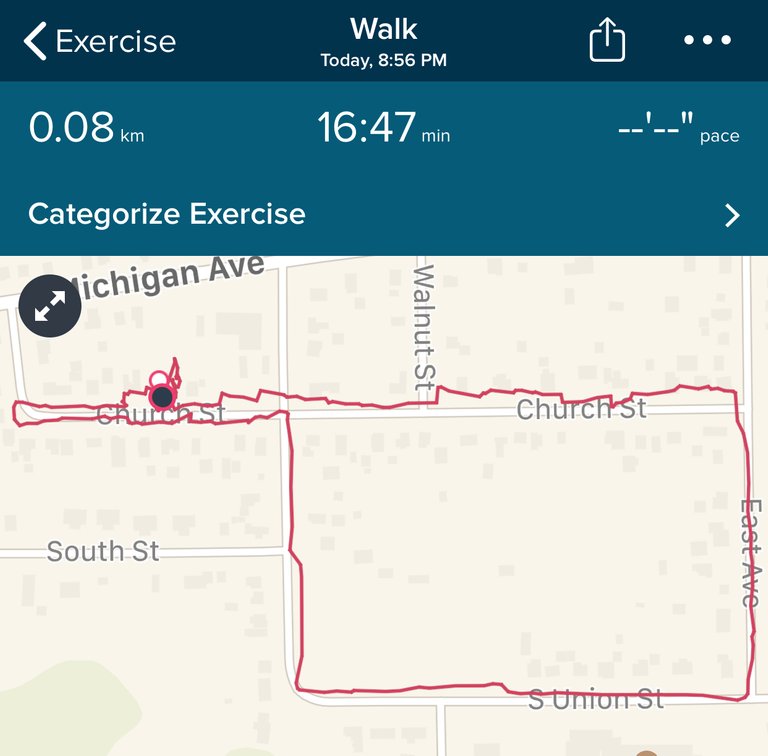 Although the Fitbit app is still screwed up and not syncing correctly, it recognized my teaching as an exercise again! 😀 Considering going back to using Runtastic, at least until they get this fixed.
Was actually quite warm out even though it was overcast (or perhaps because).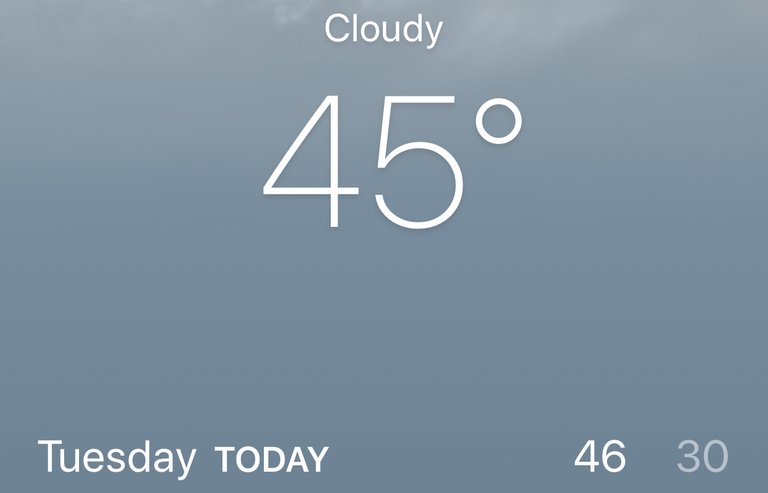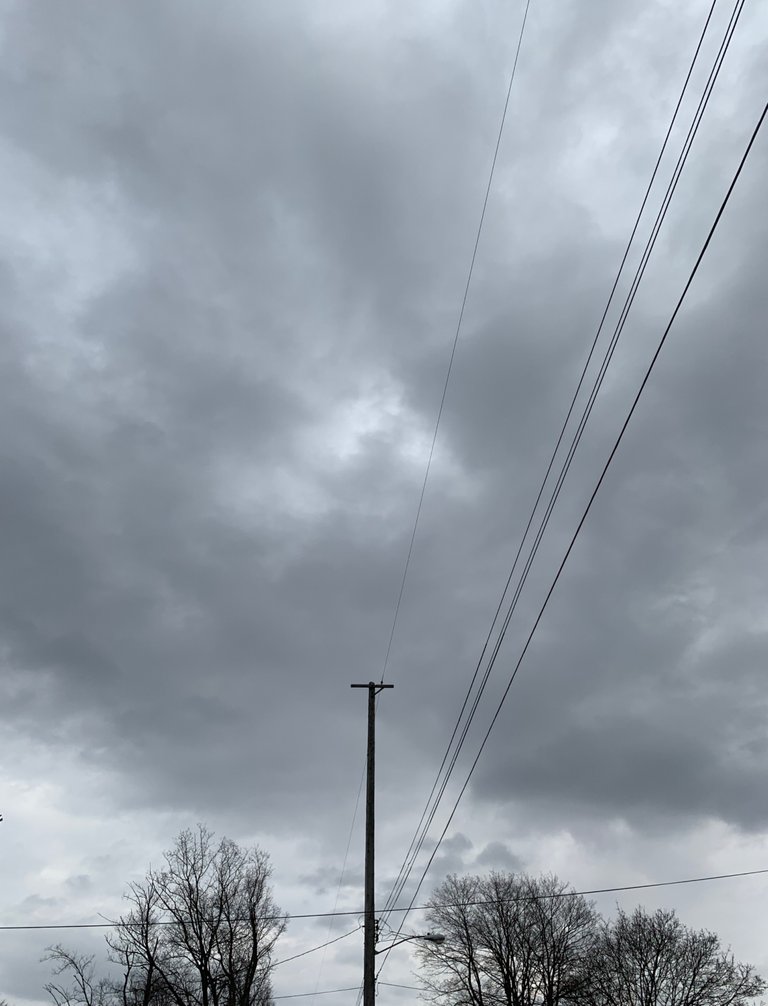 While I didn't go very far, I earned some hardcoreness points since it started to rain 🌧 a kilometer or so in and I kept going, not just out of necessity to get back, but enough to get two kilometers in at least.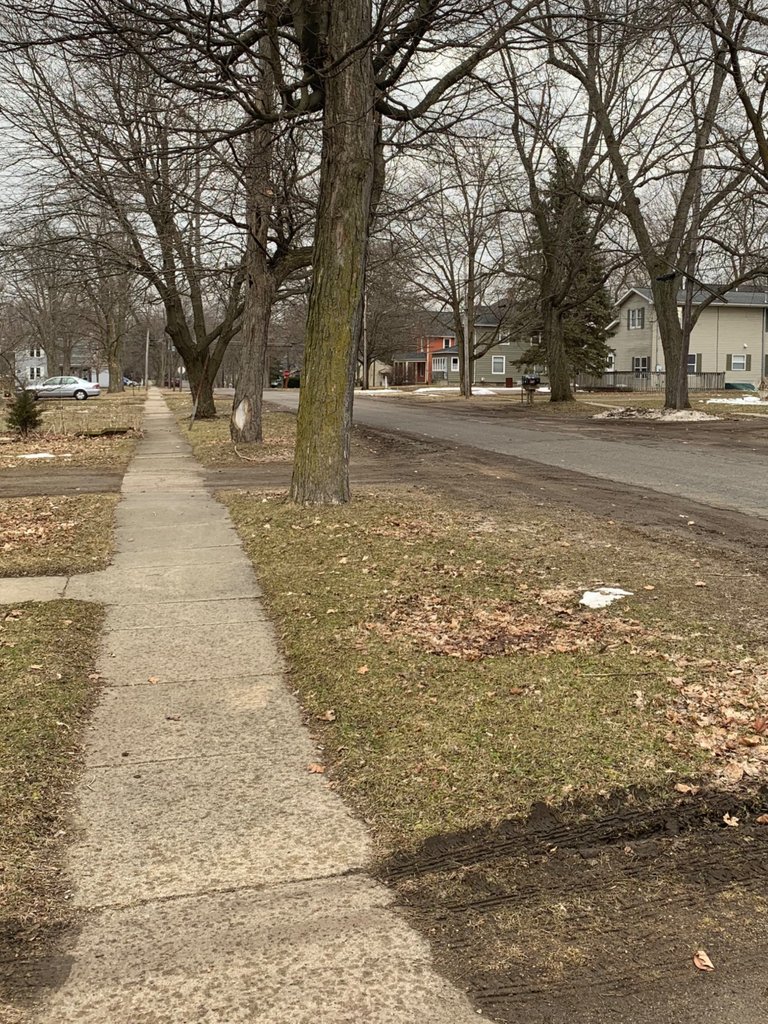 ---
I learned about a new game! It's called Febbit and you earn actual Satoshis by playing!!! 😃 I've only just signed up, but I've already got four Satoshi in the bank.

It does not use your hardware to mine, it is a simulation, and you collect various parts to upgrade your mining ⛏ monster.
We'll see once I hit the 1000 threshold whether it is actually possible to withdraw, but I have read that it is.
It's a very cool way to get a bit of a trickle and certainly an amazing way to get people into crypto and actual bitcoin without risking funds up front.
Here's my referral, it would be awesome if you used it!
https://febbit.com/?ref=5e5fc1343d86c20001795b32
---
I spent 400,000 breadcrumbs on a couple potions. It seems that they are actually helping.
I actually completed the arena task and made a little progress in the ranks...at least not falling anymore.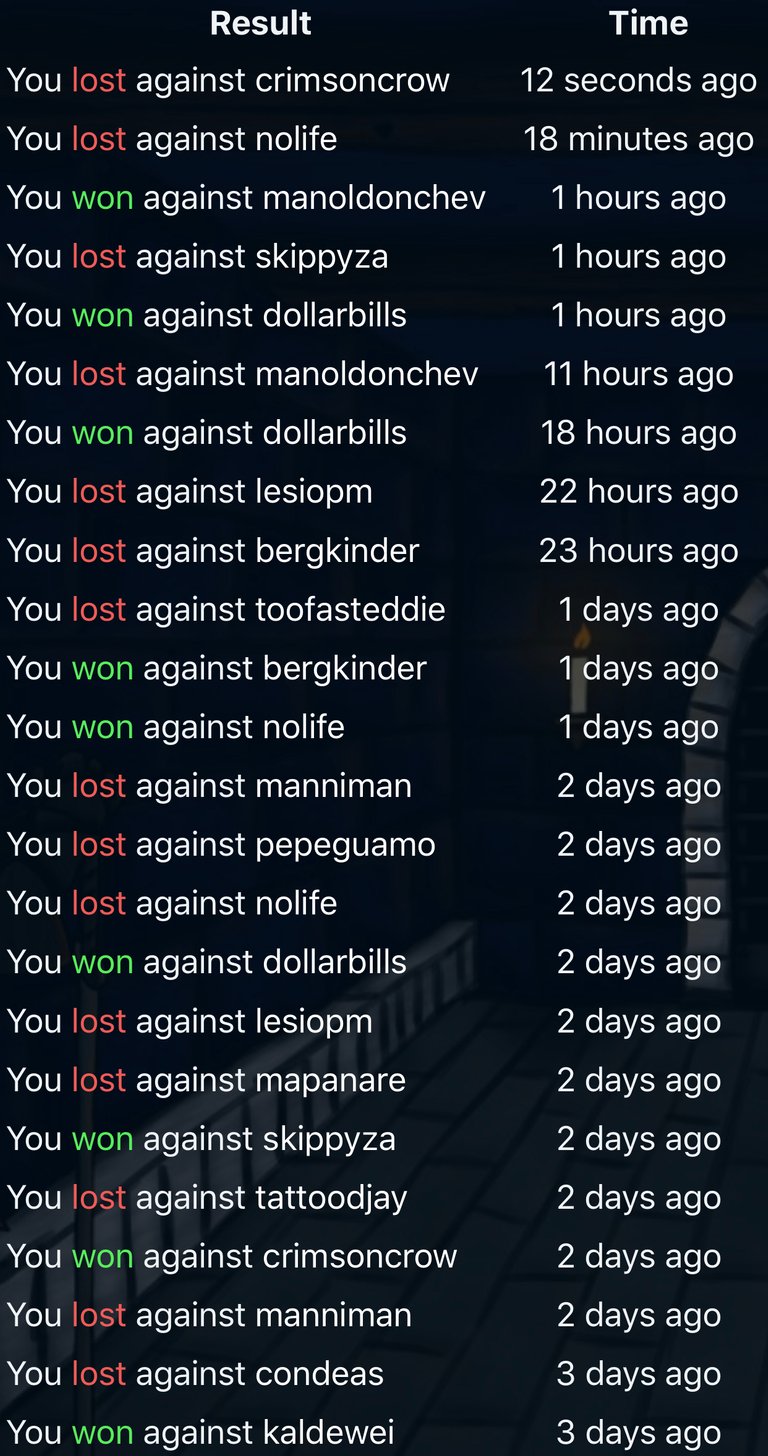 ---
My Steemmonsters quest was three wins without neutral monsters. I had some DEC saved up from my fail yesterday, so I was able to get a potion charge.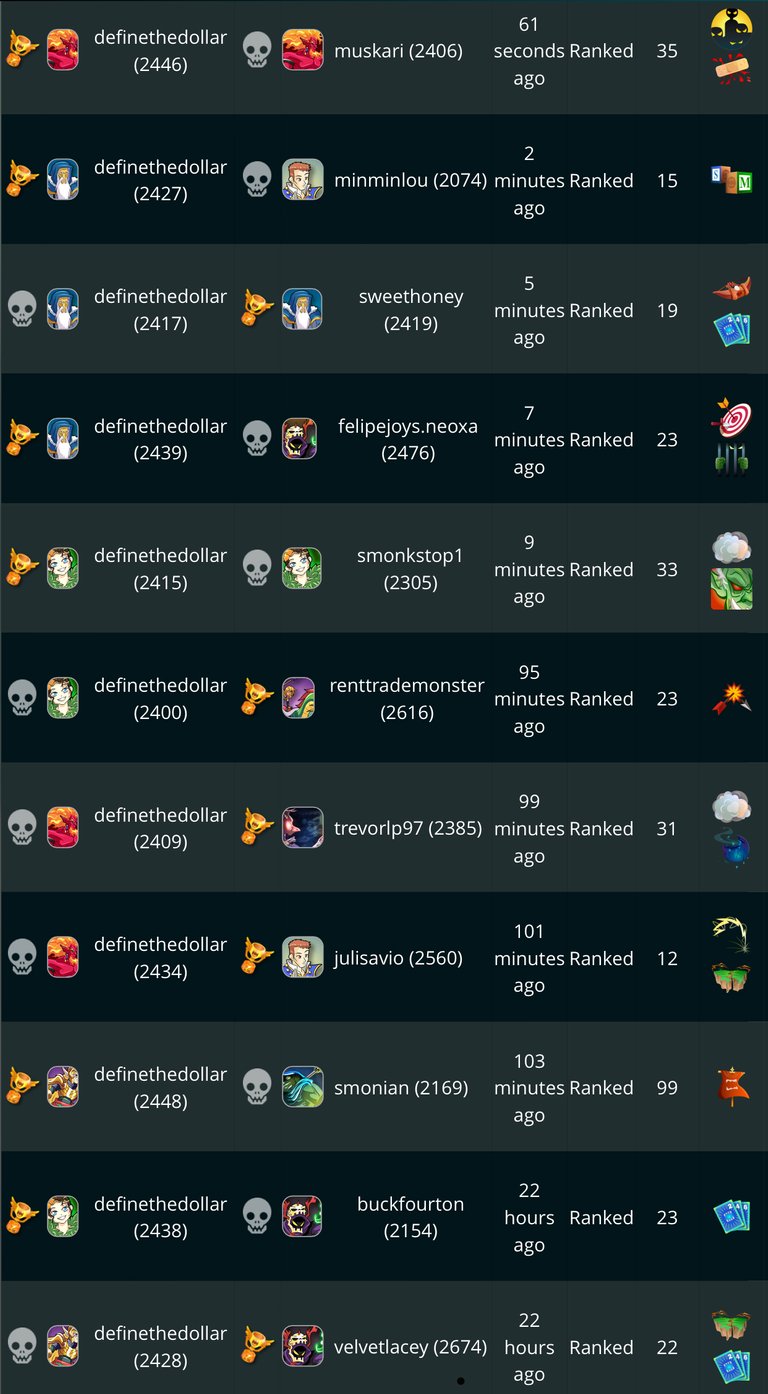 I was sooo close to getting into Gold I, but I accidentally completed the quest a couple wins too early. Although I missed out on a few chests, the rewards weren't too bad today: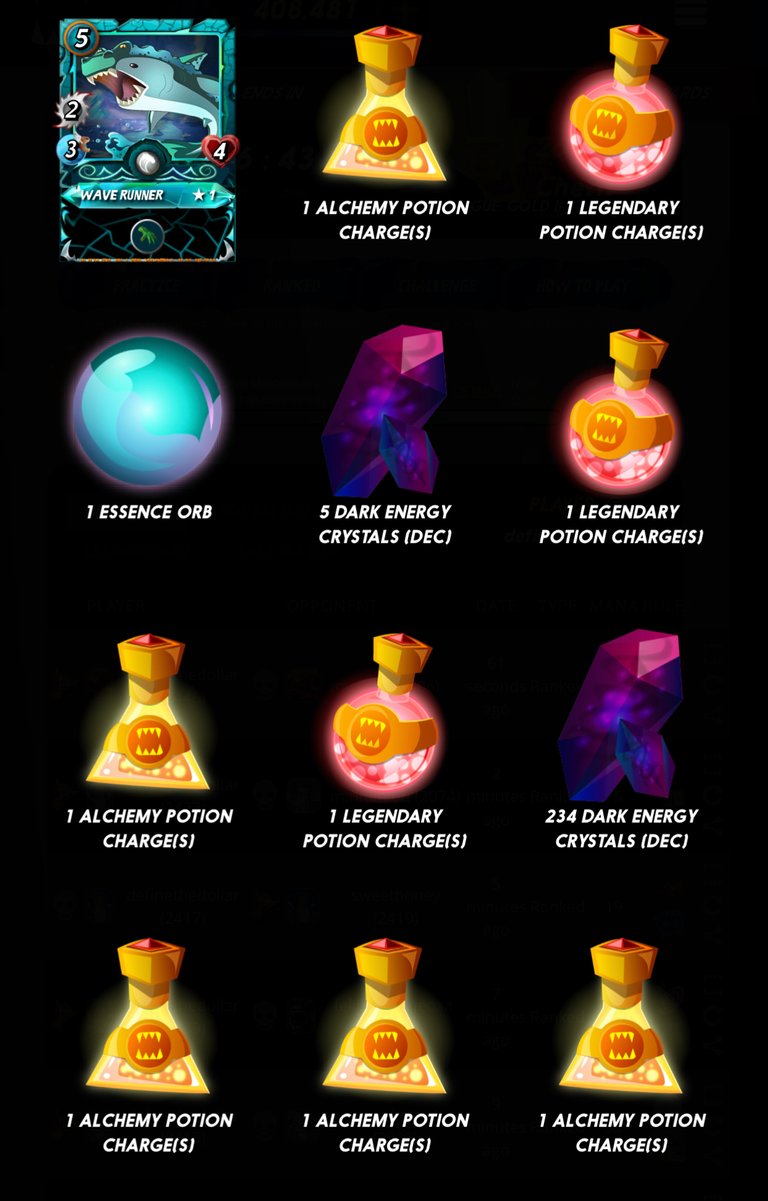 Love getting orbs!!! ❤️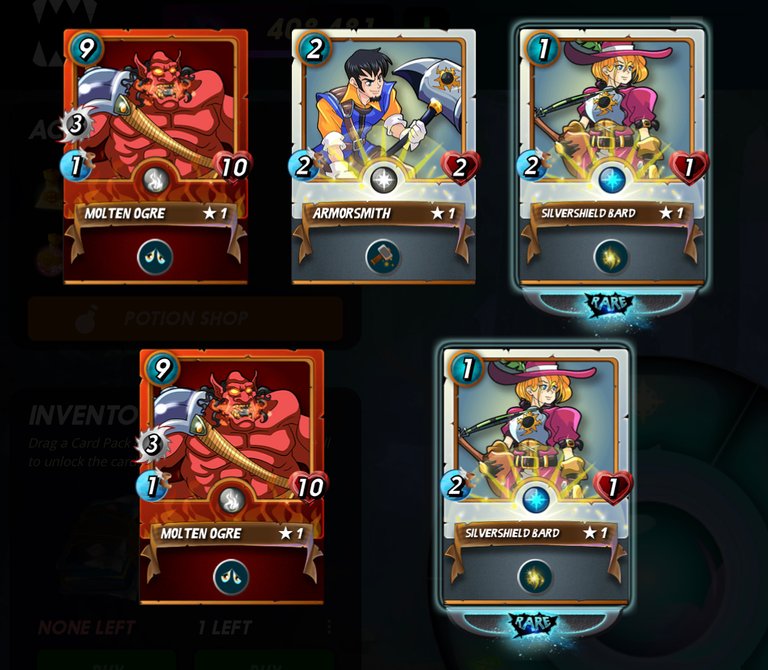 I played a couple more games after I got the quest done and finally broke into Gold I.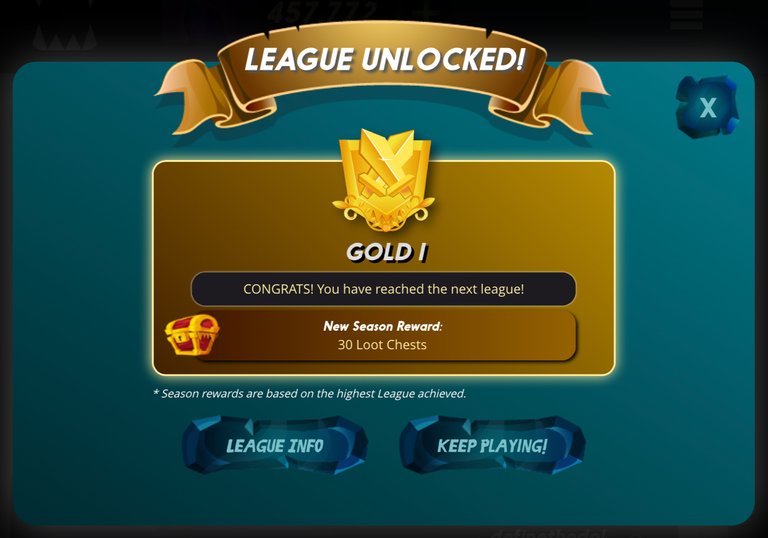 ---
In the evening I taught calculus. We did our look back at Exam 1 and continued on with series and their convergence or divergence. Particularly, we covered the integral test and p-series.
---
Average Last 7 Days: 14,243
Lifetime Average: 16,043
10k per Day Streak: 152
Longest Streak: 196

#AutomaticWin Tally: 157
#AutomaticWin Streak: 0
Longest Streak: 11
#TripleTen Tally: 73
#TripleTen Streak: 0
Longest Streak: 7
#DoubleDay Tally: 119
#DoubleDay Streak: 0
Longest Streak: 5
Highest Floors: 120
Highest Daily Points: 41,528
Zombies evaded: 0/0
Mindfulness Diary:
Health: 81%
Satisfaction: 89%
Energy: 75%
Productivity: 80%
---
Referrals:



Power up and Steem on!