Yesterday I was get in surprise 'cause I won a epic gold card level 3 on a quest! I was very happy and excited in to be continued play Steem Monsters.
Check out!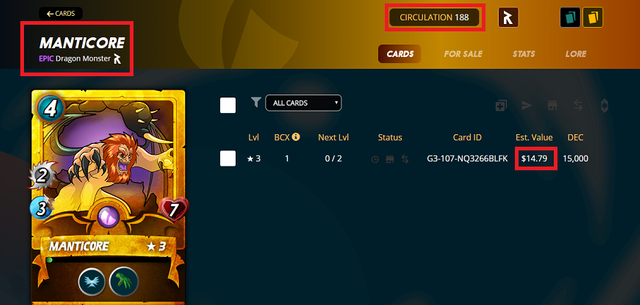 Pretty cool, huh? I can not wait of get more cards like that!
So, tell me what is your most valuable card!