---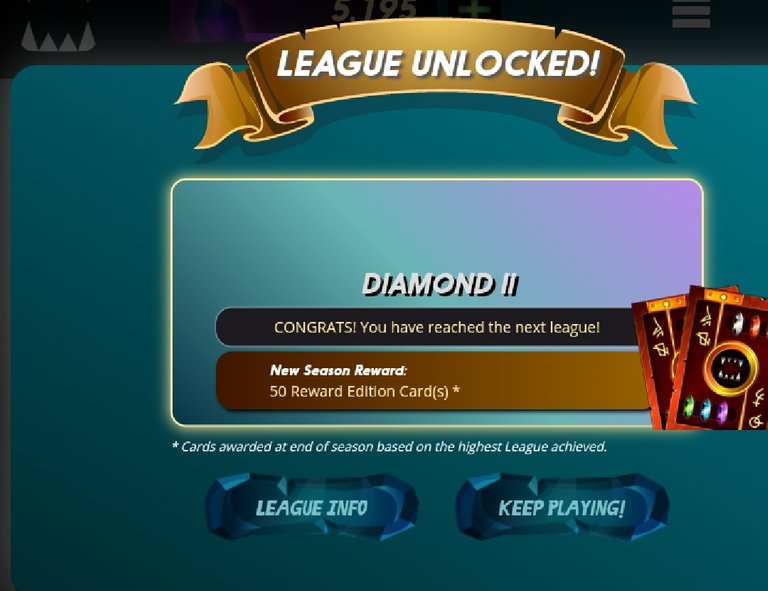 And BAM! Finally I have made it into the Diamond II League. What a relief, for a moment there I thought I had reached a plateau at D3.

It's been a long time coming, although not my first time in this prestigious league, this time it's much sweeter as the first time was back when the game had just started and it was nowhere as competitive as it is now.

Plus, I reached that milestone same in exactly finishing my daily quest, a sweet victory turned poetic record.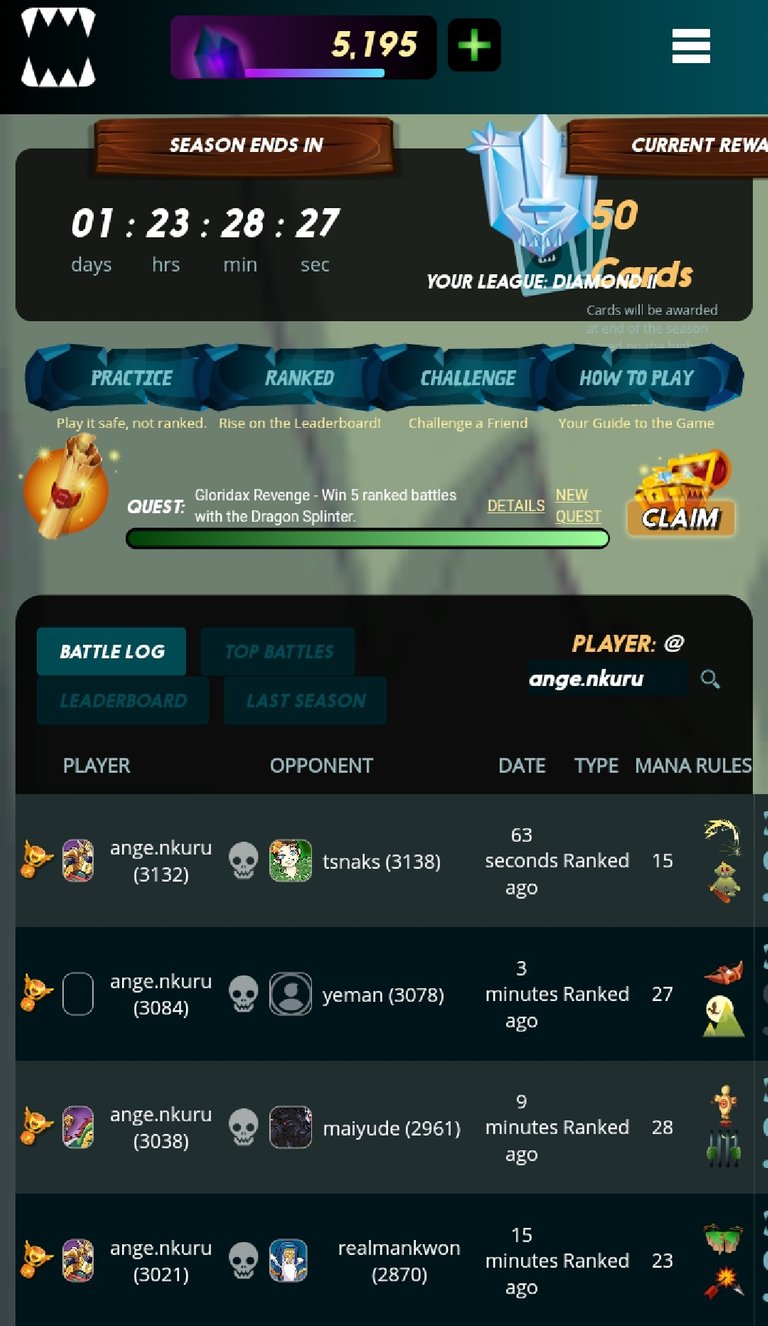 ---
New ATH:


Pre this achievement my rating ATH was in the 3130s, now it's 3191 and counting, funnily enough though, I'm already thinking of how I'm going to reach the D1 League. Oh my...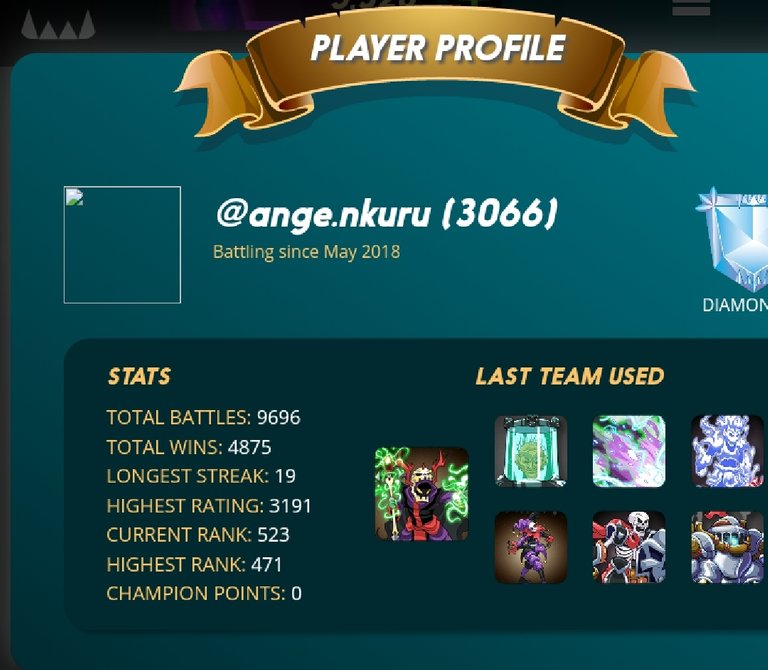 Diversification is Key:


This one been a long time coming too. I've become more diversified and effective in my splinter usage, and as supposed to just a few months ago, it's not forced but more based on instinct, experience, or whatever you want to call it.

Give me Water, I'll drown your woes and everything else as collateral, give me Earth and I'll mold the perfect tomb in your name. Give me life and.... Ok, you got me there, I'm probably dead.

Sidenote: The Death and Dragon splinters are still my shtick. I tend to leave on a higher note when I use them, and my opponents usually just footnotes of my nocarnages by the time I'm done with them.

Ok, ok. Bravado aside, I have really been on fire season and I hope my end of season Dividends will reflect that. You shall wait and see. But until then, let us take a moment to marvel at this season's rewards of mine.


Season's Dividends:


Ok, wow! I haven't received reward cards as hot as these in quite a while. 2 Legendaries, 5 epics, and 1 goldie! They're so good I'm kind of thinking I should have used a potion, any potion, maybe next time.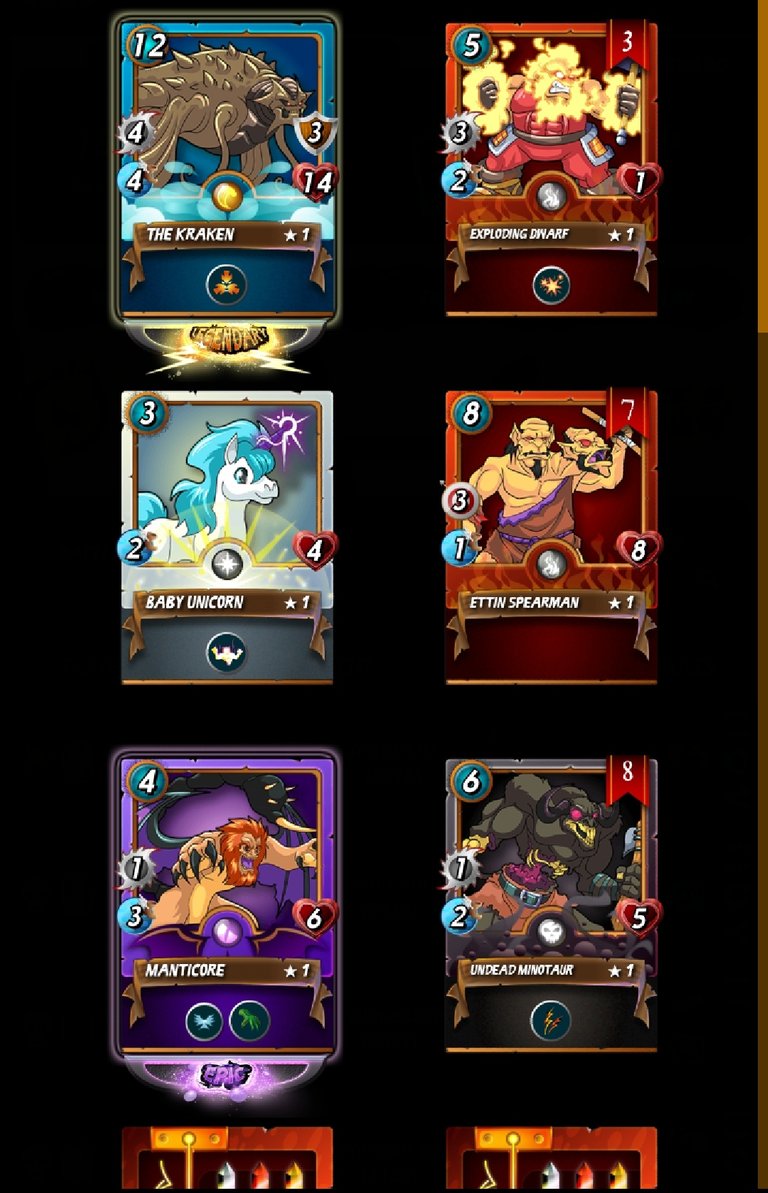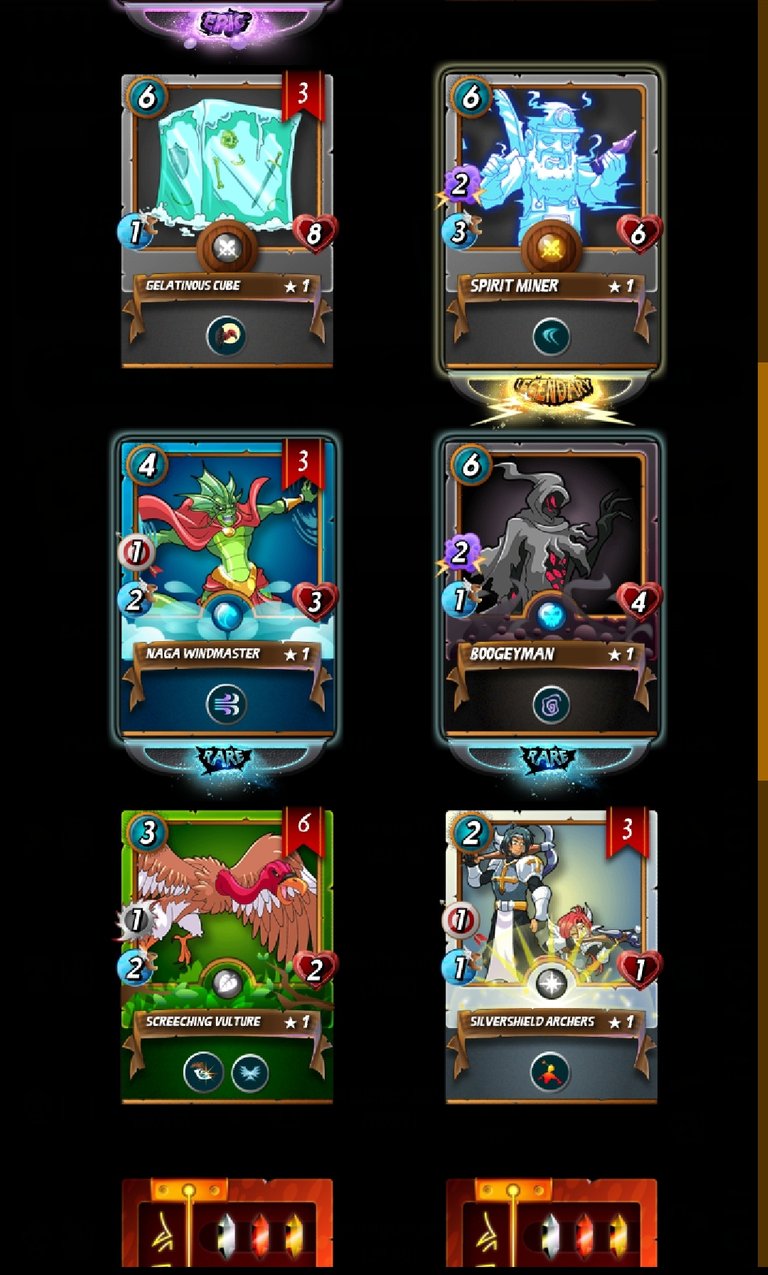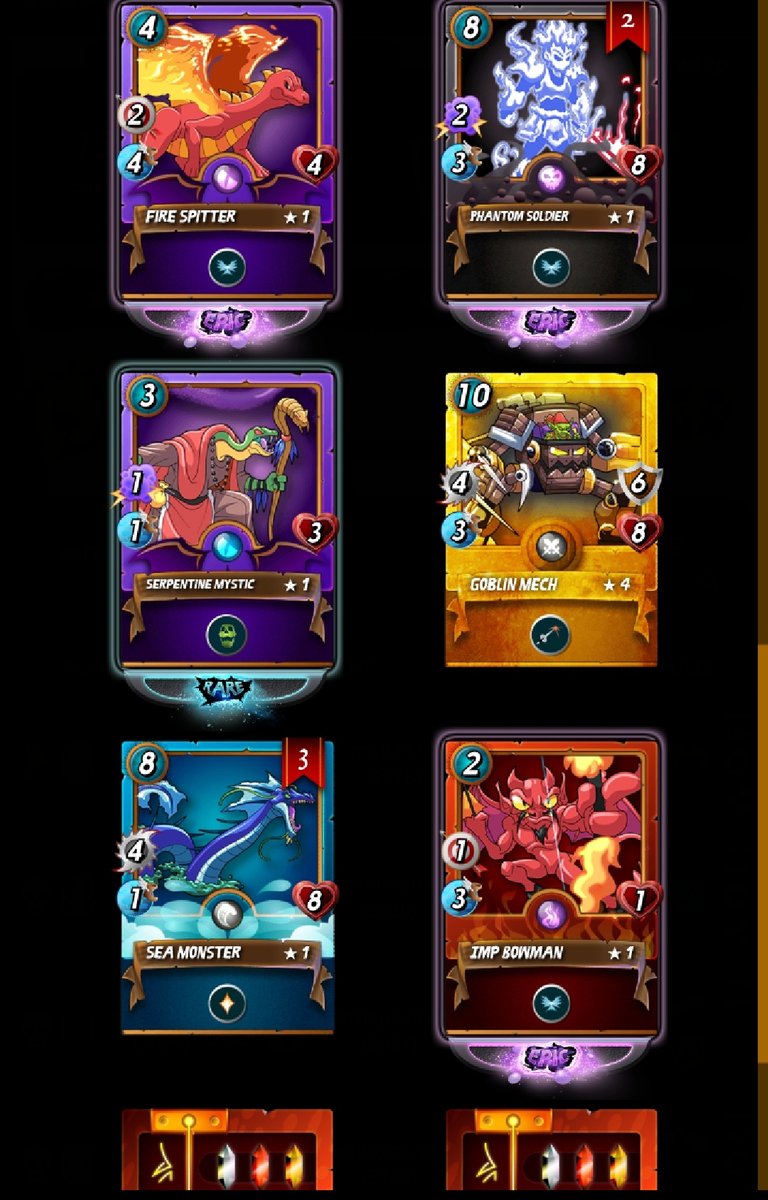 ---
PEACE!!
---
Posted via Steemleo