---

Ok, let's make this one a quick one. Verdict just in, seems the legendary potion do actually work. 3 of them I pulled this week alone and at least the same amount last week.
Also, since purchasing the goldie potion on Wednesday, I have pulled 3 common godies.
So yeah, these potions have so far proven to be worthwhile investments.

Last Season's Dividends:


As previously mentioned 4 days ago, I have managed to reach the Diamond III League. Hurray for me, I aim to reach it once again this season, and though unlikely, try to surpass it this time. Fingers crossed!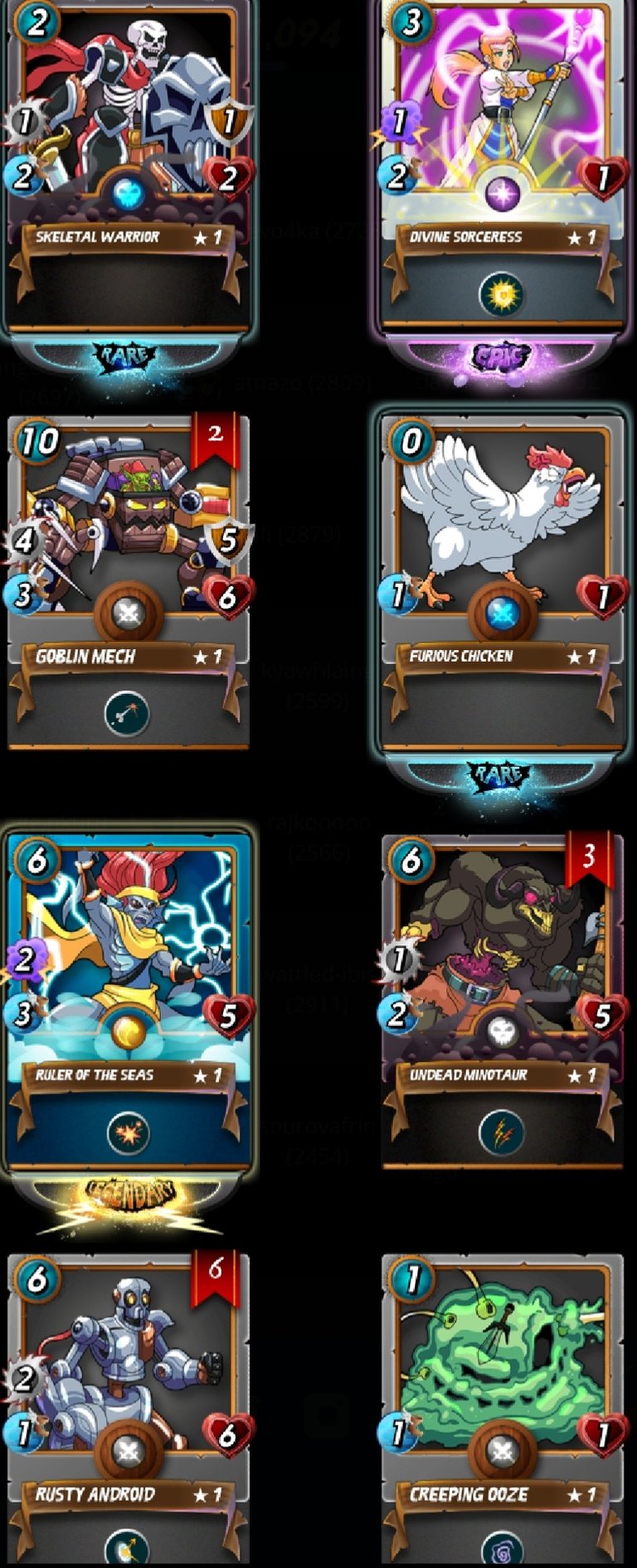 Ps: I received plenty more reward cards, 40 to be exact. But as I was digging through my loot, either the site, my phone, or the internet bugged and I couldn't get past the ones above. I know I did get a golden Sea Monster though. You can't miss the goldies.

Ps2: Speaking of unmissable goldies, earlier on I got to battle against an all golden formation. It was a fierce team to say the least.
Javelin Thrower was quick with the swiftness as always, the Wood Nymph and her liveliness was still a pain in the butt, but long story short, I massacred @lordfoflight's squad to hell and back.
https://steemmonsters.com?p=battle&id=ae4cbcb066f9fab510b22bc00a83bdb7e231aaa9&ref=ange.nkuru
Man I love battling with Selenia!

Daily Dividends:
Friday's - Yesterday's: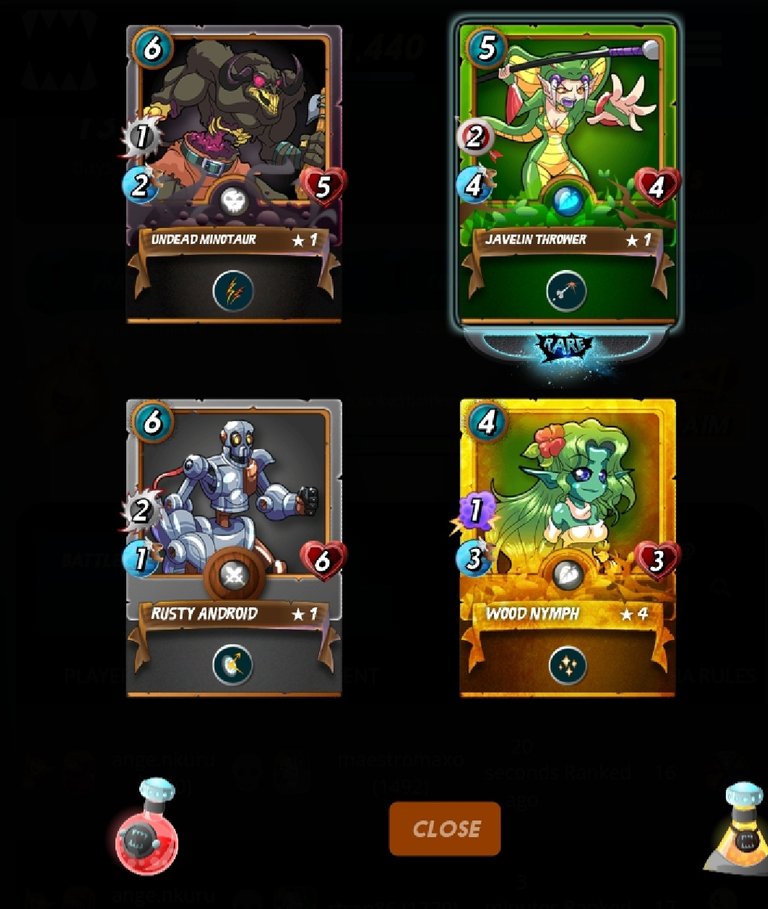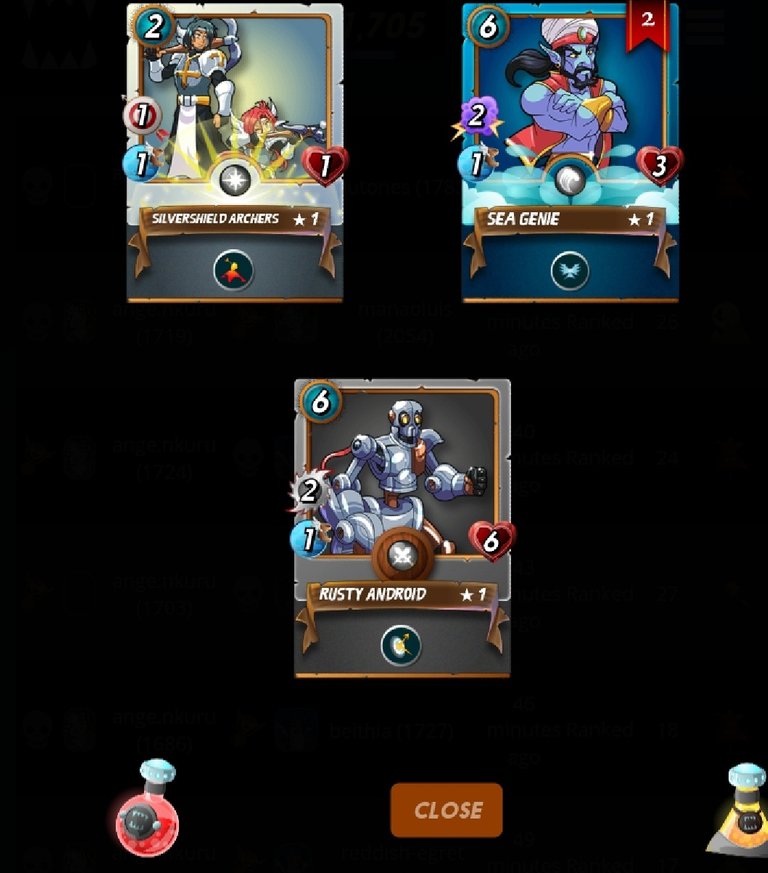 Anyways that's it for this post, 1 more Untamed pack to my collection, credit for the graphics go to flauwy and the steemmonsters team;
PEACE!!

---