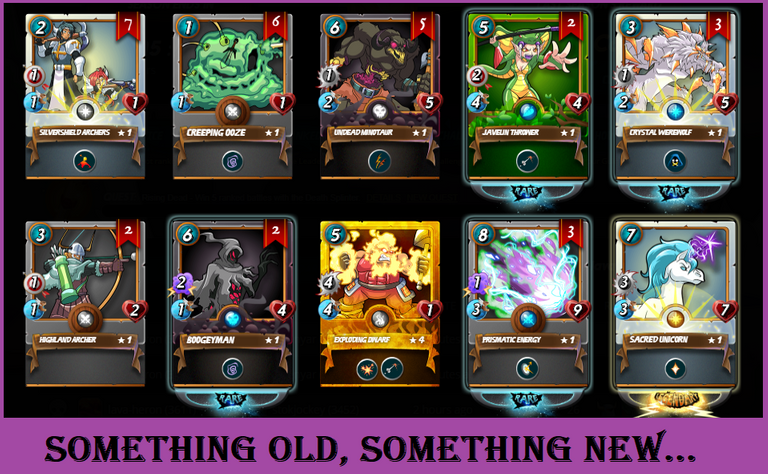 ---
Something old: Season rewards!
With all the untamed madness I almost forgot to share the season rewards, or at least the best ones I opened. Now let me start by saying that the "old cards" don't even come close to the new graphics of Untamed, as these are real eyecatchers overall. But I still would like to share last season rewards, as I had quite a nice pull compared to another season. The screenshot above is the first part I opened from @lava-heron, as you can see a legendary and a common gold foil. I thought, well this is starting nicely. Let me mention right away that this golden destructive dwarf was the only gold I found in (I think it was) 180 cards. But I found some other gems instead.
---
Something new: I found 4 legendaries in total!
I know some might argue me on this, that it's nothing finding just a few legendaries. Not even gold ones, but those regular ones, and of course I hope (like all of us) that my legendaries turn gold! But either way, I still like it when the card starts shaking and you find out what legendary card found it's way home. The first one I opened was a sacred unicorn (shown above), but it's not mine.. ottermaker gets the herons rewards, and I get 50% of the dec value. Whenever a card is (almost) printed out this sucks in particular, but it is what it is. You get used to it haha.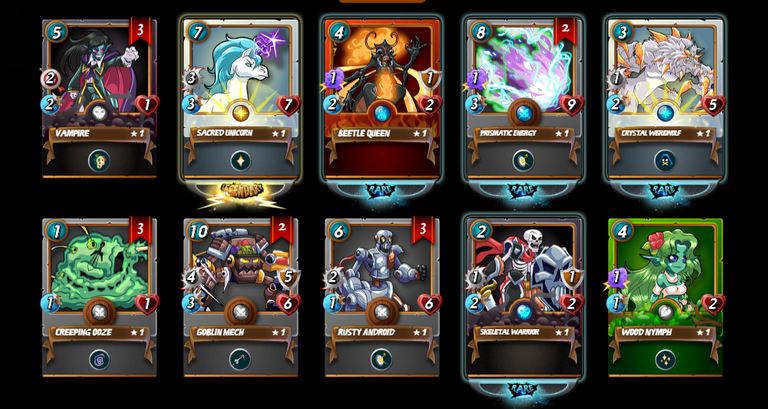 On the other herons account (tiger-heron) I also opened a sacred unicorn, which was probably (one of the) last one(s) I will ever open, as they are close to be printed out.. Too bad! Thankfully, I have a unicorn level 3 myself.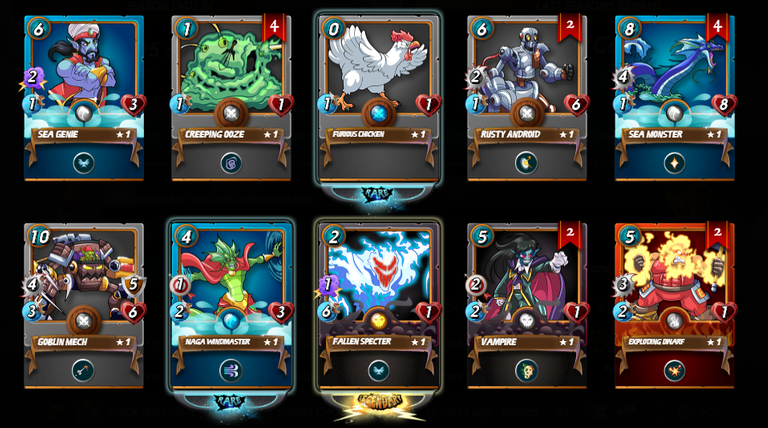 In my main account, I was lucky to find another fallen specter. I like the card so far, mine is level 2 at the moment, and I hope to find one more soon so I can make it a level 3 card.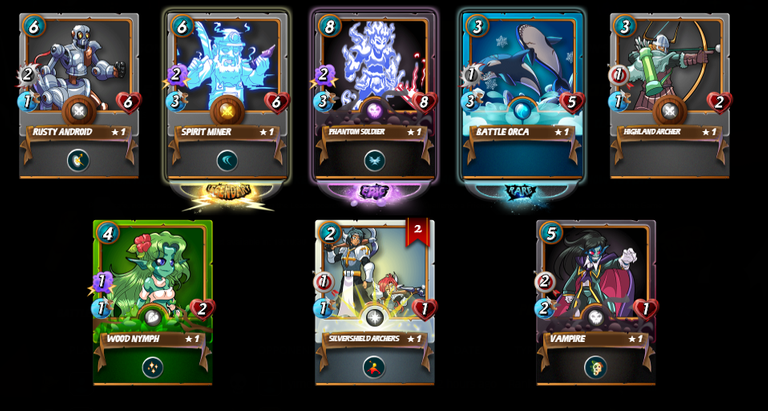 The last one I want to share with you is this brand new legendary card that is replacing the sacred unicorn. I was lucky enough to open one on my level 1 account with only 9 rewards! I've already tried it (at level 1 that is) and I'm already a fan of the card as is, so I can't wait until it's leveled a bit higher. Great to see this card as a neutral as well. Loving it!
Besides the legendaries, I also found some epics and other cards I can use. So I'm not complaining at all.
---
Something borrowed: Win 5 battles with the Dragon Splinter!
After season reset, they implemented some changes in the quest options to spice things up a bit. I'm not 100% sure how many new options there are, the only new quest that I've gotten so far was this one: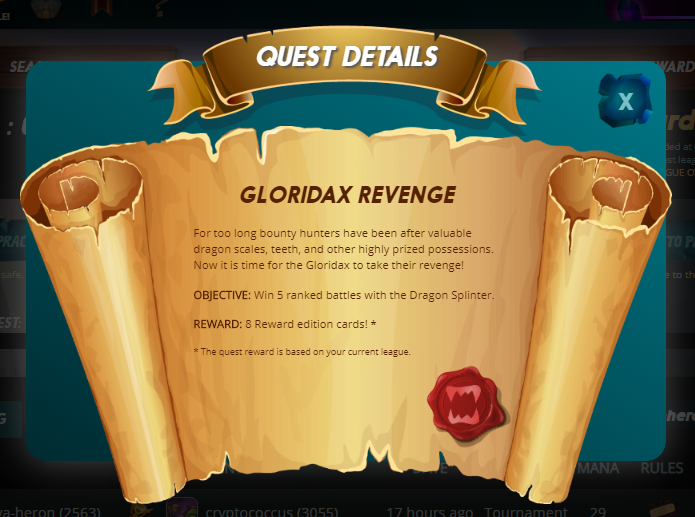 Aka the dragon splinter quest, which I was so looking forward to! Not on my own account though, I don't have those dragons leveled in there. Lucky for me, I play two herons accounts that both have kick-ass dragon splinters. So this one is one I love for sure!
---
Something blue: untamed water summoner level 4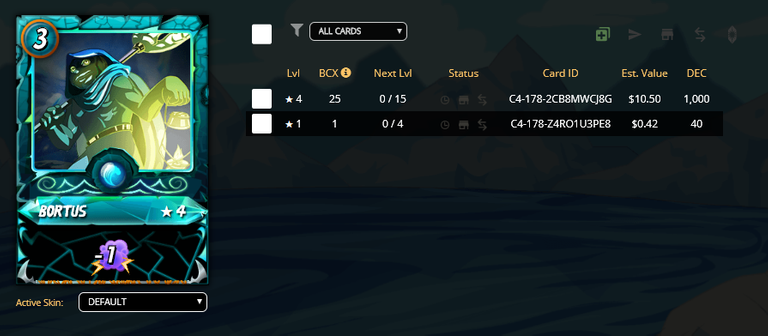 Today I got the water quest on my main account and had a level 3 Bortus (untamed summoner) available. Unfortunately (as expected) this didn't work out. Soon I decided to buy the last few cards I was short on making it a level 4 summoner. Still not high enough, but manageable. And so I completed my quest trying out a handful of new water monsters as well. Those were only level 2 btw, as I don't have any card higher than level 2 at the moment. Still nice to see a few in action. Very content!
---
Tournament quest
I haven't checked the details about the tournament quest. I never enter tournaments with my alts as they have far too little cards in there to my liking. I don't like to play a tournament while being frustrated that I don't have all the cards I'd like to play. So I will just have to wait and see if I ever get a tournament quest on my alt accounts. As long as I see them appear on my main or the herons accounts I play, it's not that bad. The only thing that would suck is when these appear on a day without any suitable tournaments. I wonder if the system takes this into account? Maybe @yabapmatt can answer this?
---
I found a second GF rare life summoner today
Can you imagine buying just a few packs at a time, and opening a GF Mother Khala life summoner one day, to find a second one the next? It happened to me, I still can't believe it honestly. I love seeing the goldies in the collection..this is my catch so far: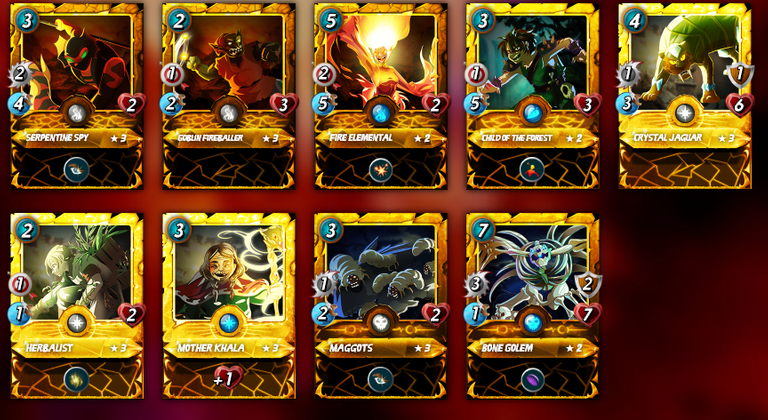 Including GF Mother Khala level 3.
---
How do you like Untamed so far? Leave a comment below please.
~Anouk