First Untamed openings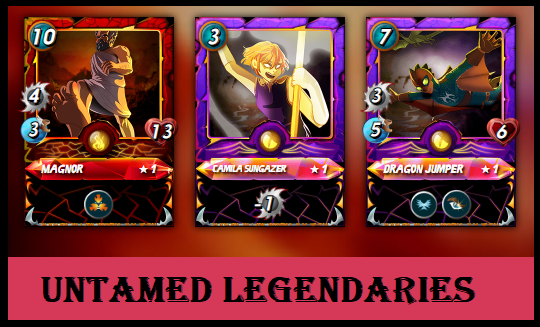 ---
Waiting impatiently for Untamed to go live
Like many of the @steemmonsters players, I was waiting impatiently for Untamed to go live once I opened my season rewards. Thankfully, they didn't let us wait too long for that. About half an hour after season ended, the website went down for maintenance. While waiting I moved my season rewards from other accounts to my main (that worked fine) account, so I wouldn't have to do that task later. It's always a bit time consuming, and not my favourite task at all. But that was all done before Untamed went live!
---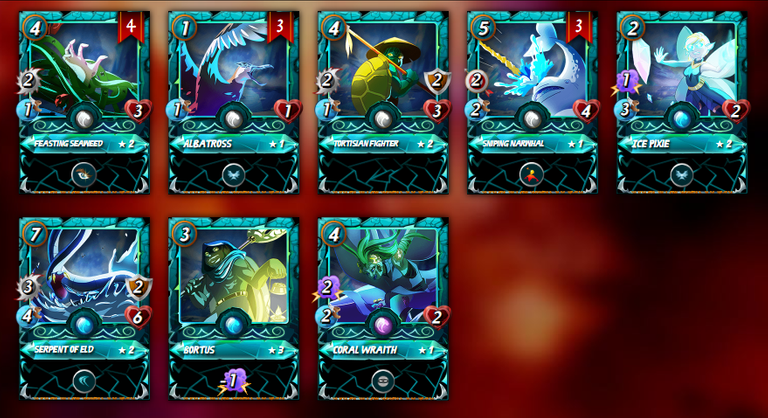 Unleash the Untamed!!!!
Time to open the huge amount of 12 packs, thankfully including brilliant potions.. Making it a bit more fun. Let's start with the gold foils I found so far: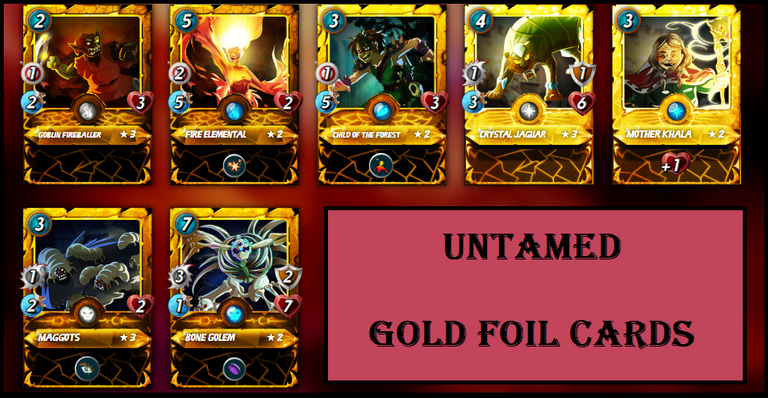 For my legendary catch until this point, see the screenshot above this post. I was quite surprised to find not 1 but 2 dragon cards in total, one of them being a dragon summoner.
---
My Untamed teams so far
Instead of showing the packs I opened it's probably nicer to show the cards per splinter instead.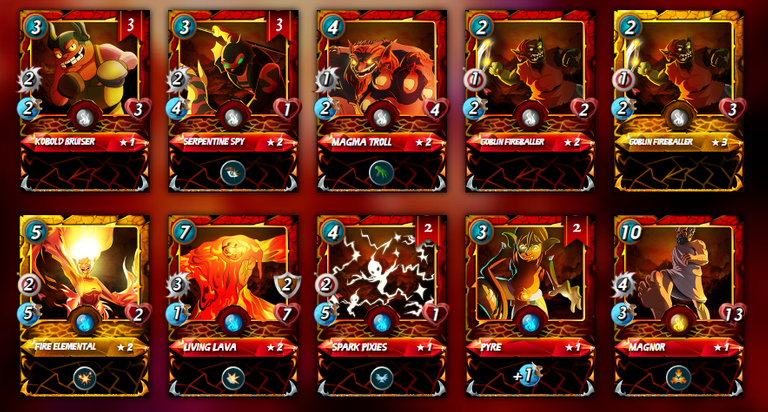 Above my untamed fire team, looks quite cool!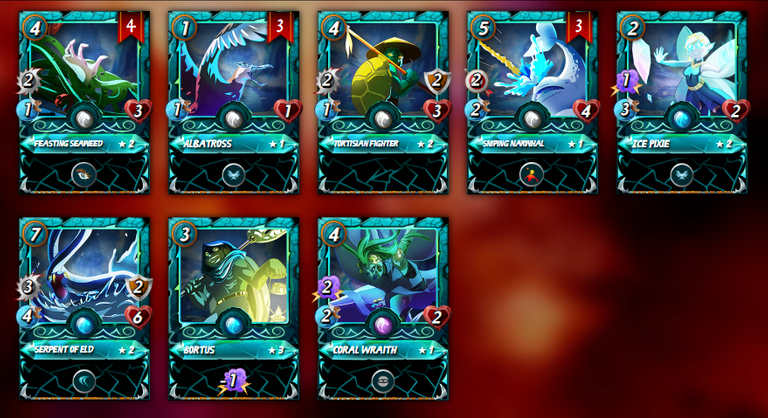 And then I present you my untamed water team. As you can see, the bortus summoner is already a level 3. Not because I found that many in packs, but because I've spent my earnings today on levelling it up as I needed a new water summoner. I have a maxed Xia, but she's still leased out. I also bought a few other untamed water cards when I noticed I was 1 short to make it to level 2.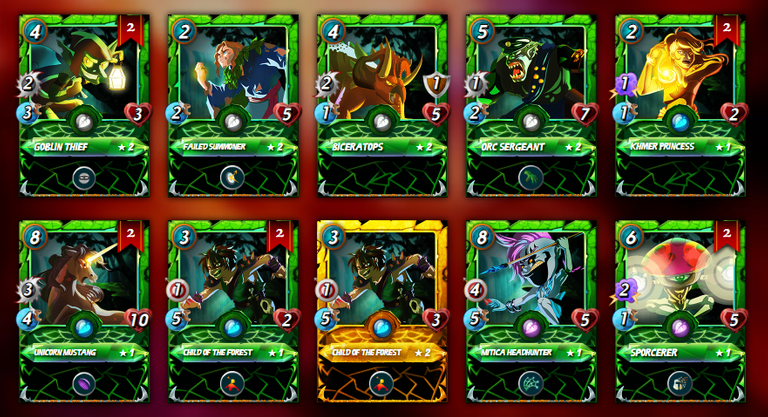 And then my untamed earth monsters, I had the earth quest today and noticed that there are a few cards I will probably like a lot, like the Child of the Forest and unicorn mustang.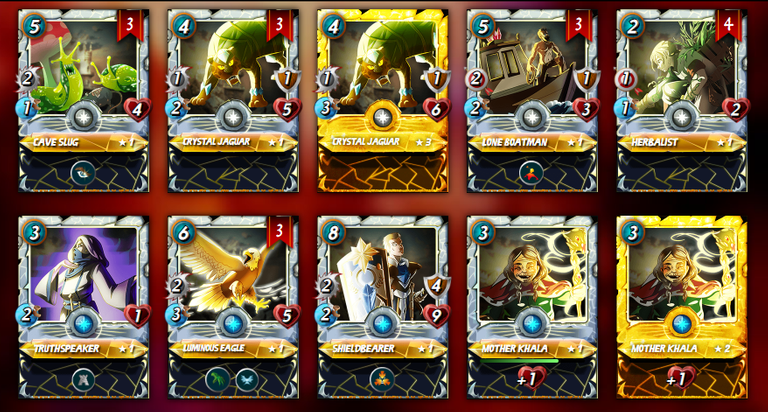 One of the first gold cards I opened was the Mother Khala life summoner. I didn't even notice it was a summoner until I had a better look at the card. She will come in handy as I sold my peakrider yesterday. I yet have to try out all these cards, none of them has been played yet so far.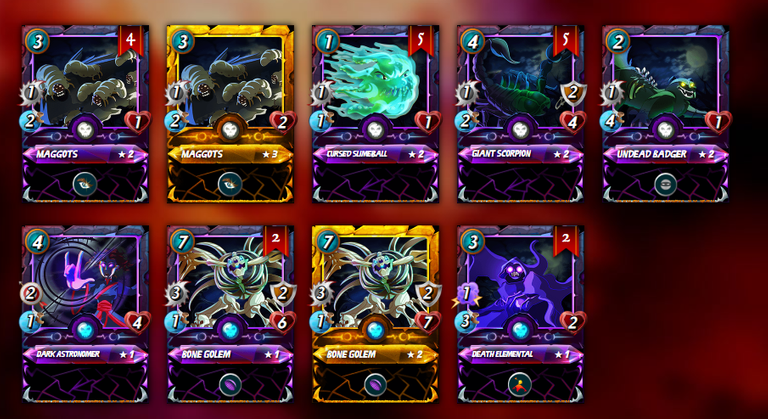 The death cards look cool, but I haven't played them yet. So I have yet to find out how much I like them.
The untamed dragon team consists out of the 1 summoner and one monster I mentioned above with the legendaries I opened, that should be enough. No opinion yet as I didn't play them until now.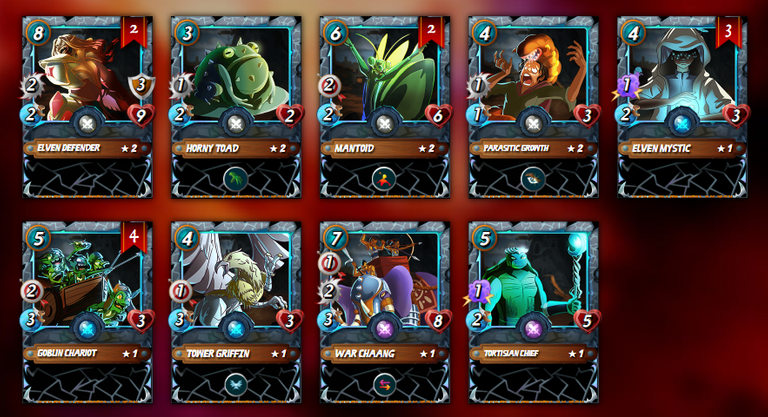 And last but not least, the neutrals. A very important part of every game. Unless you have the "no neutrals quest" that has been added to the system. I will try to play them the next days and form an opinion while they are a bit levelled up hopefully. Taking it one day at a time though.
---
I discovered at least 2 cards with stats that seem off
The first card I was happy to level up was the cursed slimeball, and then I noticed nothing happened. No change in health, speed or damage.. ouch..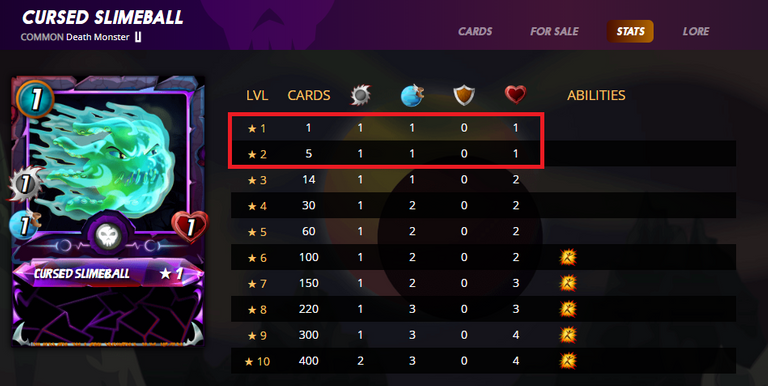 I mentioned it in the Mav's room to @aggroed. He had a valid point asking me what I expected from a slimeball. So I continued what I was doing, as he was probably just right. But then I found another card that has no changing stats from level 1 to 2: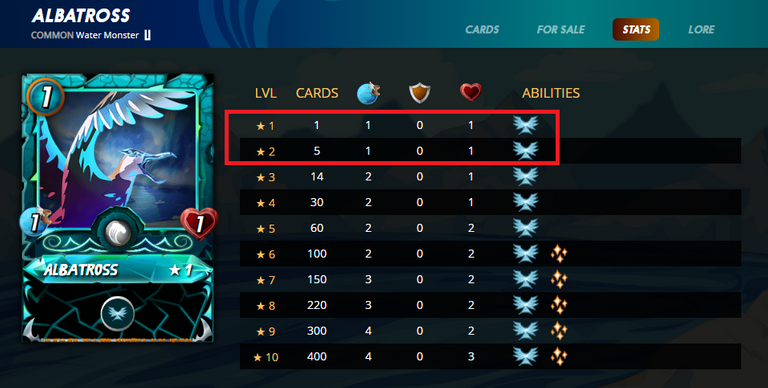 So I decided it may be smart to just mention it in this post as well. Tagging @yabapmatt and @steemmonsters @aggroed so they hopefully notice this.
---
Overal opinion after 1 day
I think the cards look a lot better than beta cards, loving the different colors and new abilities seem very cool. I can't really say anything about those abilities yet, as it's all a bit much these changes. Let's just start playing and experience what I like/don't like. I do feel that some of the colorings in the cards are a bit off. Not that they don't look cool, but the balance between monster/background and the card itself including the name on the card almost gives me a headache when trying to read it.
I have to add to that that I always use my screen with dark/night mode enabled and never with bright colors because I can easily catch a migraine because of that. So maybe it's just that my head can't handle it. But at this point, even without playing most of the cards, I'm very happy with the release of untamed! Great job @carrieallen and @chrisroberts with these designs! I feel writing a post is double the fun now because of these new graphics <3
Did you open any good cards? And how do you like Untamed so far? Leave a comment :)
See you in the battlefield!
~Anouk