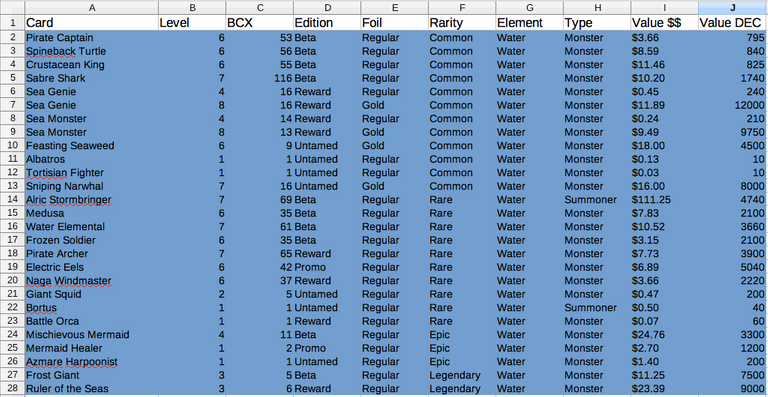 What gets measured gets improved!
I've created a spreadsheet to keep the track of it all, but I won't be posting it much here since it doesn't look that great. (See the image above for proof).
My plan is to keep track of the cards that I buy and win by completing the daily quest, but my hope is to by keeping track of it all identify (and buy) the most useful cards for the battles. Since I didn't keep the record I can't tell you how much I'm spending on buying the cards, but my guesstimate is between $50 and $100 per month.
The closest thing to a record that I've got is bellow but it doesn't account for the cards that I bought with the DEC that I bought on SE and the cards with my other accounts: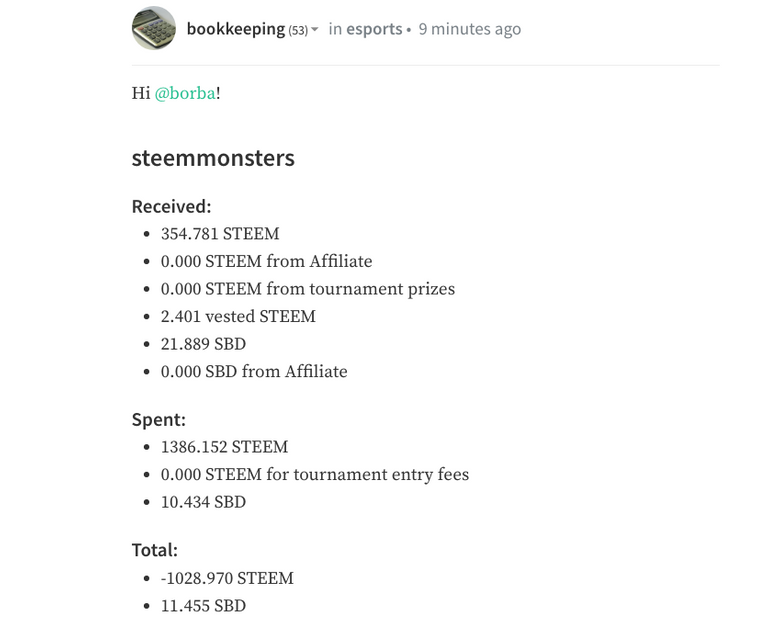 So far I've been ignoring all but the three most powerful decks that I have (Water, Life and Neutral) and I'm still not sure if I should start buying up the rest of the elements or max out my strongest cards. I kinda lean towards maxing out first or at least having maxed out cards for the L7 (Rare) Summoners (Common L9, Rare L7, Epic L5, Legendary L4).
@nicole-st has been kind enough to lease me a L6 Earth cards and some fine neutral cards and that enabled me to finish the majority of the daily quests. Thanks!
Here's my profile: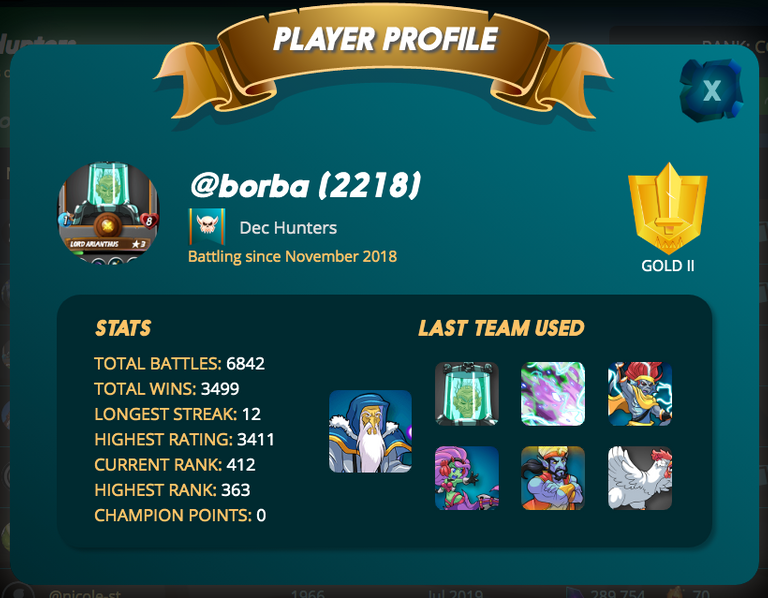 Let's start with the basic stats:

Here's a closer look at my three strongest decks:
Water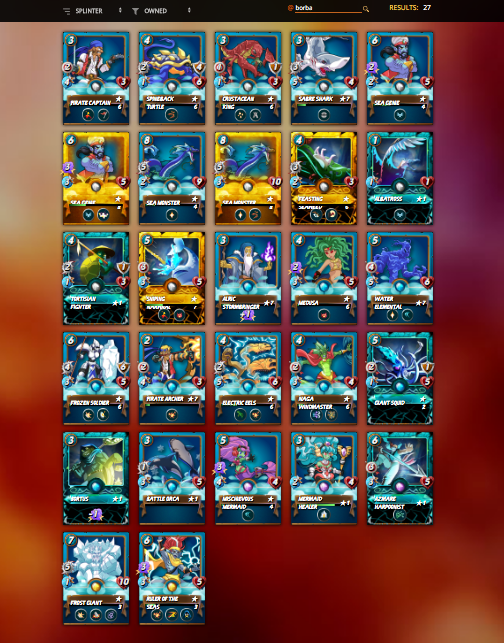 Life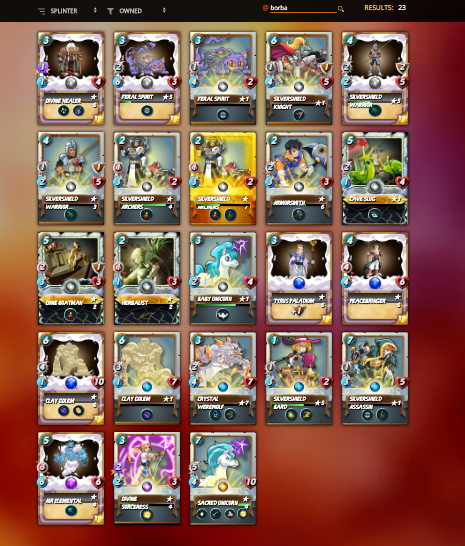 Neutral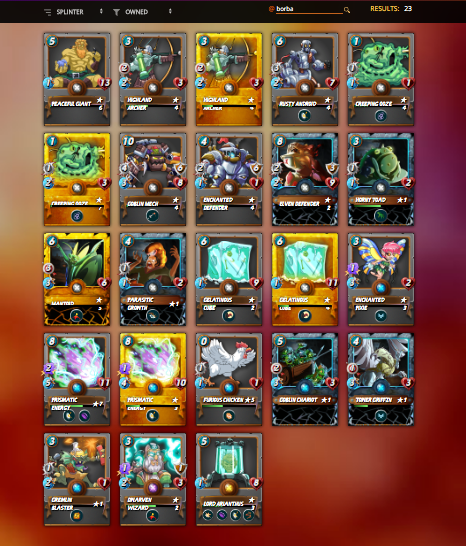 The rest of the elements are rather weak when compared to those three elements. Here's the rest of my collection: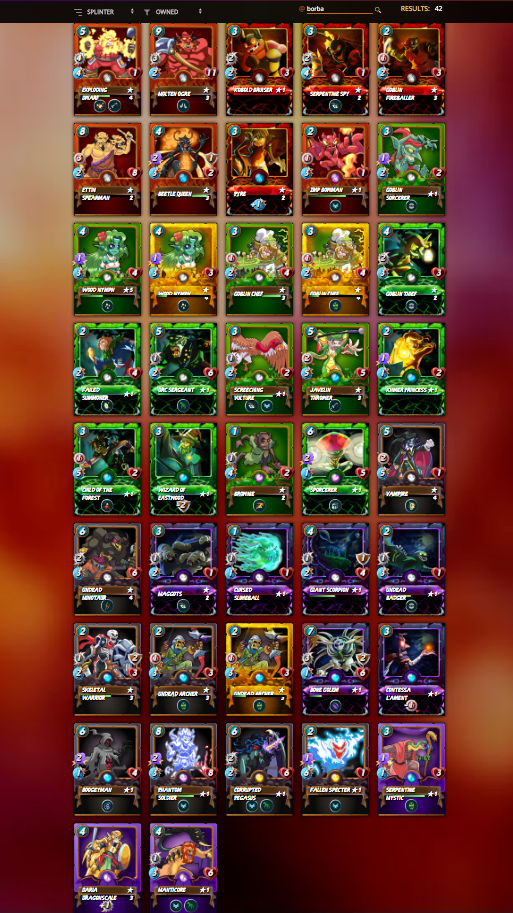 That would be all for now, time to start the new season. Good luck!