Diamond Status for ya boy!
(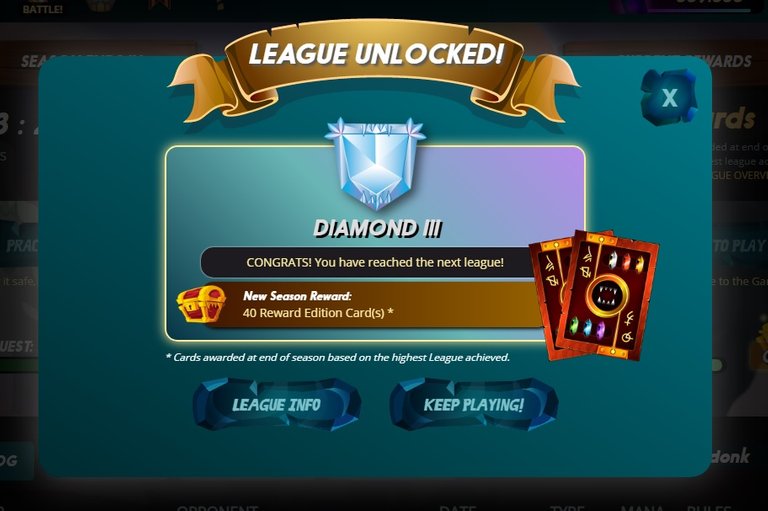 )
Been a long time coming, I still can't believe I was able to grind it to 2800... the ELO hell (if you will) between Gold 1 and Diamond 3 is one of the absolute hardest thing to do in Splinterlands. It seems that Diamond is a whole other animal.. and although I have been playing since Day 1, I traded off some good cards early and sold some things that I think would've helped me progress much further.
Regardless... I also learned that Furious Chicken gains Enrage at level 5. I'm a bit bummed as that ability has better synergy with Green and White decks in my opinion (and my mains are Blue and Black), but it's still an insanely good commodity to have and has saved me countless times with a single last hit.
(
)
Well that's it for today, back to the grind!