I have been working on this guy for awhile, and his level 3 cost is actually quite afforadble (for a legendary). Only 5 BCX gets you a level 3 version of this guy, and he is a complete annoyance on the battlefield.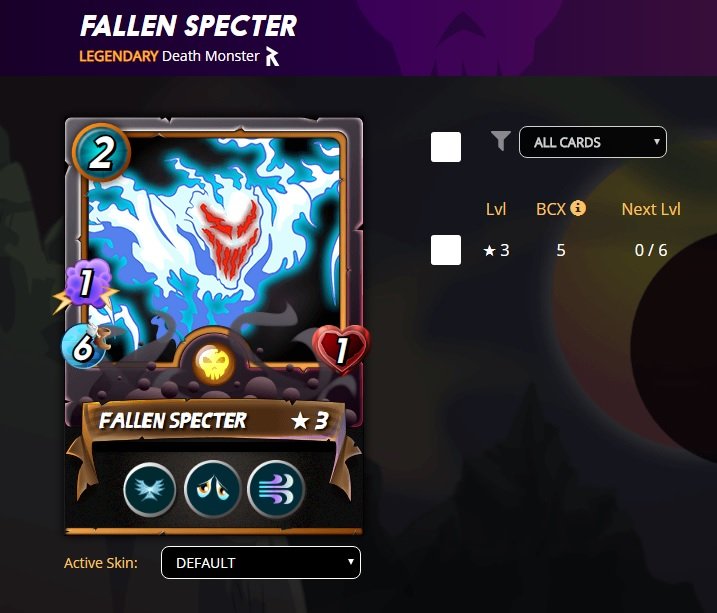 His health is only 1, but if you can upgrade health with any other neutrals or blacks (or plausibly Taunt with a Dark Ha'On)... his 6 speed 1 attack with the ability to reduce both ranged and melee targets attack makes him a real commodity in bigger battles with more mana expenditure.
I am willing to trade this guy and many more, so contact me on Discord, or shoot me a comment here!
Play on!