Hey Splinterlands fans
Today was the end of the season and I managed to reach the Gold 1 League in only my second time as my highest league finish! I managed to collect 30 cards, plus 8 for my daily quest and 5 untamed cards I purchased with a booster pack using my DEC earned from playing so all in all it was a good return
I managed to pick up a legendary and 3 golds and my deck is now worth a little under $500.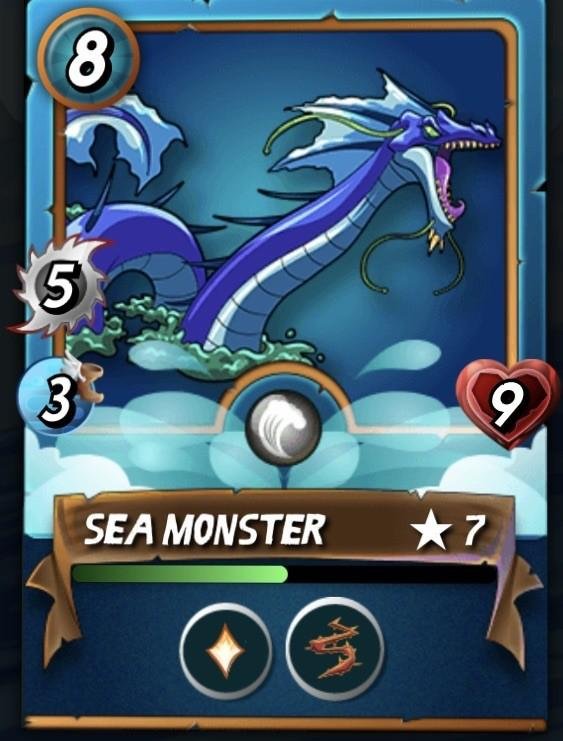 A prickly customer
Everyone has their own strategy when it comes to moving up the ranks and for me it's been water splinters who have helped me wreck some folks and finish higher than normal
I have been using the Spineback Turtle and Sea Monster who both have the thorn ability enabled as well as self healing to take out teams! They get to attack and if any melee monster attacks then they are hurt my thorns! When you couple with that their healing factor they both make for powerful additions to your team
When you add in the crustaceans king and it's tank heal ability to heal team mates you make your thorn defense last even longer and is great for melee only rounds!
Defense can be your best attack
As matches become more complicated with the introduction of new reward cards and the untamed series one has to start to find new interesting combinations to help you come out in top!
So far this has been a great strategy for me and since both those thorn cards are common cards I can continue to level them up and they can be more effective
what's your go to strategy
So what is your fall back strategy that has been winning you more and more matches this season? Let me know in the comments below
Let's connect
If you liked this post sprinkle it with an upvote or resteem and if you don't already, consider following me @chekohler


---
| Buy & sell STEEM | Donate LikeCoin For Free | Earn Interest On Crypto |
| --- | --- | --- |
| | | |