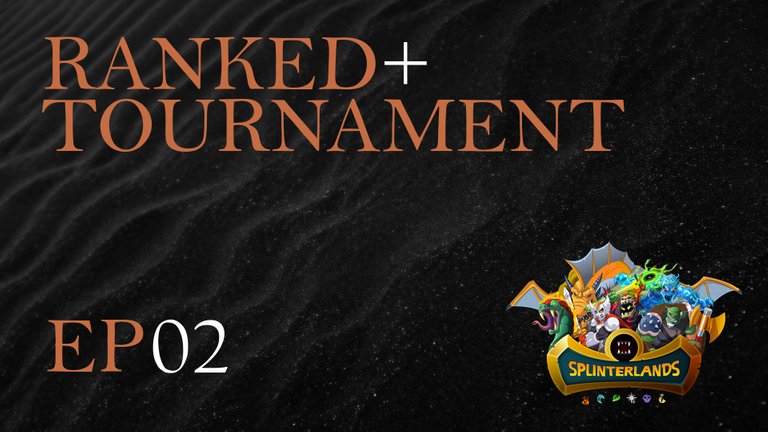 Welcome Back Steemians,
to the second episode of my Ranked And Tournament Gameplay-Series. These posts usually come with an upload on Dtube and now also its' respective integrations of @battlegames and @steemace.
In today's video I initially just wanted to inform you about my standings in the Splinterlands season grind, that is finally coming to an end after tomorrow. It has been fun on occasions and an absolute mess in some quest grinds. But I guess we are all here on this earth to learn, and so am I. And I have learned to just avoid the Death Splinter quests on my part :D
Turns out that the Neoxian tourney has just started when I recorded and so I included it in the video. Feel free to watch, or read on the update here:
Neoxian Tournament
I wish this section would be longer, but what can I say other than me and that tourney obviously shouldn't be. Like last week, I immediately lost in the first round, this time against @wonderwop. Congratulations and also to the other winners. Maybe next time ;)

Season Grind Finale
Coming to the more exciting parts of today's post. My first real season grind was way rockier than I have expected..
If you have followed my previous posts, I have reported of an occasion where I have grinded with the death splinter to get a quest reward. Turns out I lost 50 out of 60 games and lose 400 rank points.
Luckily I received my strongest Splinter "Earth" for the coming 2 quests and were able to grind my way back up.
Waking up today I felt like just going for another try to finally make it towards Diamond 3, mostly ignoring the Fire Splinter Quest I had still going.
Well, this is the result of my 10 games that I played in roughly 20 minutes:
What an epic session to end the season and get an additional 10 Reward Cards. Next season I will also automatically start in Gold 3.
I'm quite proud and especially seeing this beautiful picture: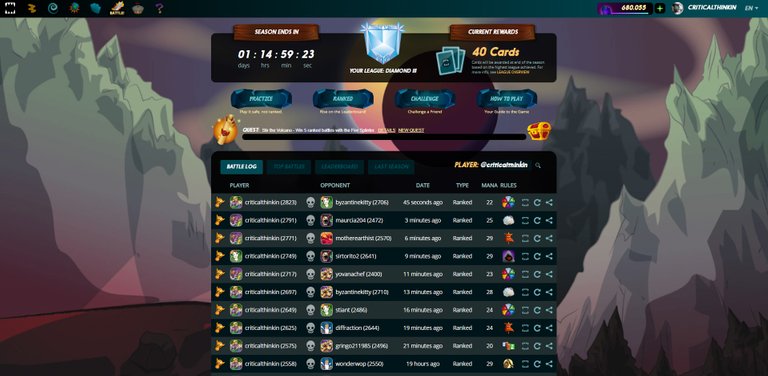 I'll catch you all in the next episode ;)
P.S.:
Does anyone know how I can add multiple tags to my dtube uploads? It seems to not work from d.tube and I can only use one tag at a time.