If you know me at all, you know that I have in common with the Mother of Dragons that: I did not come here to play, I came here to slay. This is my first tournament getting really into Steem Monsters and I thought it would be cool to unwrap my awarded booster for the #SEVEN77 challenge.
I feel like I should have bought my initial cards on the market as opposed to using fiat but I am always happy to spend money on this blockchain. I have been having a lot of fun strategizing with this game and I love love love it!
In other news my landlord bought us a brand new fridge today which was unexpected, except for the fact that the old one was leaking. I am very happy about that.
I mistake the Phantom Soldier for a neutral monster in the video but it is actually from the Death Splinter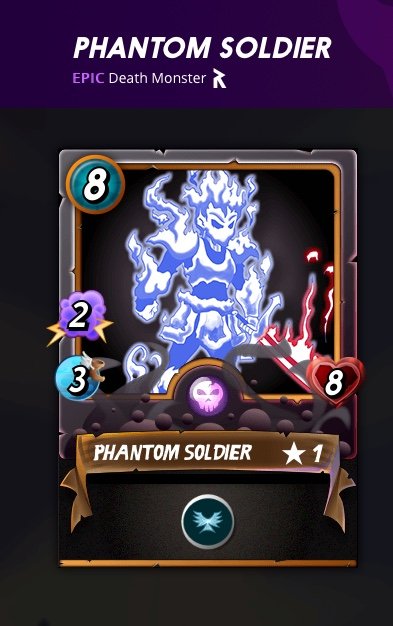 Want to join the SEVEN77 family with me and the legendary @NathanMars? Ain't nothing more simple!
Sent out a tweet including a video of you doing 7 push-ups or any other action and include one reason why you think Steem is awesome. Also include what day you are at in the challenge.
For example: include day 28/77 in your tweet.
If you are ambitious like me, put 777 behind the dash!
This will mean that you are up to a 777 day challenge!
The days do not need to be back to back.
You can nominate someone to join the challenge.
Finally, include @NathanMars7 in your tweet because without our fearless leader, none of this would be possible!