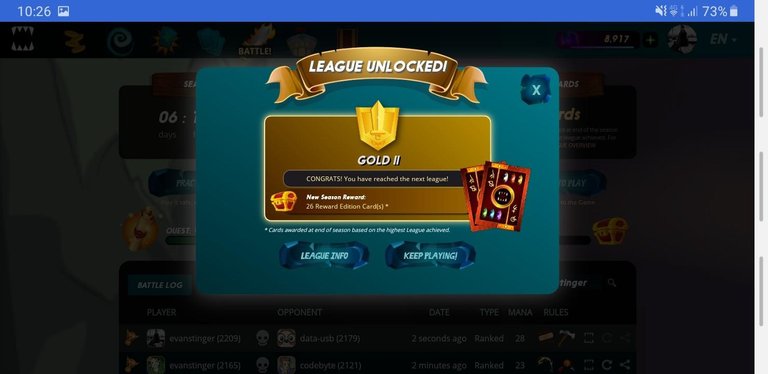 Hello guys, how's your season goin?
If you follow my blog, I descended to Gold III on last season. I usually finish at Gold II if I'm not make it to Gold I.
Last season my performance was poor, and I barely had time to play. This season I tried to pay it back.
I reached Gold II again just by mid season, but to my surprise, suddenly I got matched with players with far superior leveled cards

All my summoners card were only Level 4 tops, but I've been forced to fight players with Level 6 an 7!! Ridiculous!
I think the dev should do something to address this, because it felt so unfair!!
Well, before this post turn to bigger rant, let me stop here 😅