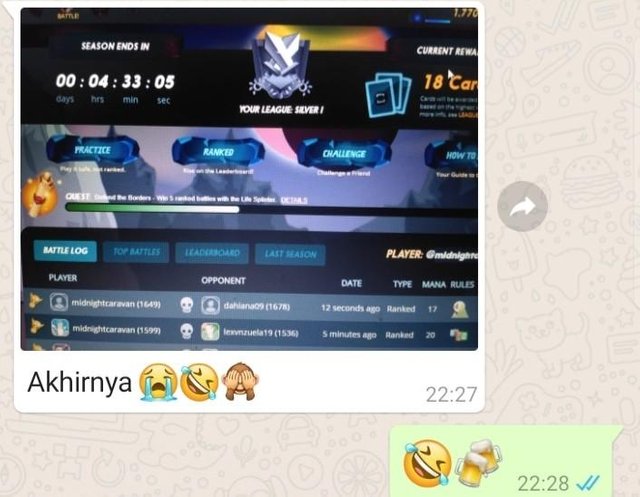 My Brother Reach Silver I Tier Without Spending any money for Cards!
My brother and I was a couple of autistic, antisocial hardcore gamers since our childhood 🤣
I introduced him to Splinterland just a month ago. He's been familiar with Trading Card Games like Hearthstone from Blizzard and such.
I only set him up with a starter pack a month ago, last season He made it up to Silver III, and at this final hours of this season, somehow he made it to Silver I!
Without spending any dollars on the market!
Crazy determination! 🔥
Imagine what he could done with a maxed deck! 🤯
As for me...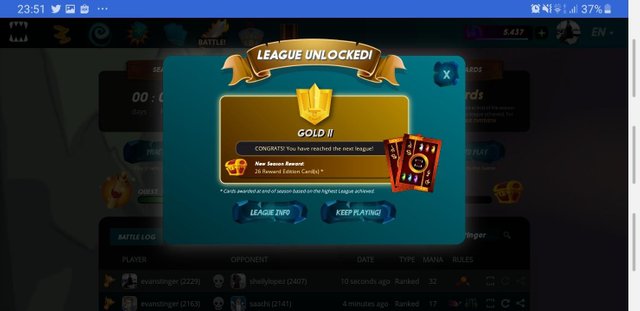 I finished on Gold II
One step ahead from last season!
I admit, this season I'm battling lesser than previous seasons. I got busy in real life, need to catch up on some schedule on my ventures.
Still, I find it comfortable to play regularly as a casual gamer. Yeah, we are grown-ups now, but it won't stop us from Gaming! 😎
Cheers 🍻