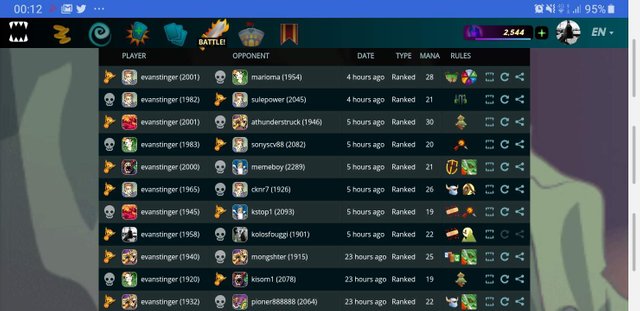 Yes, Winning Is Good, But Did You Learn From Your Loses?
In a battle, there's only two possibility: Win or Lose.
You might be thinking that I missed another possibility, a Draw?
Nope, when a battle ends with a Draw, it's simply means both parties are Losing!
Check that skull picture in SteemMonsters when you lose a battle, when a draw happened, both players get same skull picture, depicting their Loses.
Battling is the major activity in Splinterland, your only goal is to Win more than you Lose.
But it doesn't means you could opt a brute force strategy, this is not a coin flip game!
For every Win, study your opponent's fault. For every Lose, learn what was your fault(s).
Build strategies based on different scenarios of Mana Limits, Set of Rules, Splinters Restrictions and Peeking Your Opponent's Last Decks.
It feels really GOOD when your strategy make you beat Enemies with HIGHER rating than yours!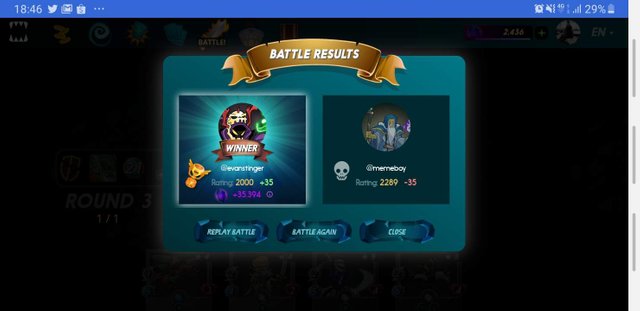 My rating was 1965 and his/her rating was 2324, it was 359 points gap!
But, I need to be fair here...
There's still a lot of possibilities that you will be matched against someone's who's having better level cards or even crazy leveled Legendaries!
Don't take it to your heart. Forget it, move on!
Keep battling and keep learning from your Winnings and Losings.
Being a champion is not about Winning a Battle, but Winning the whole war (game).
Don't be a zombie that fight with same tactics and same line up over and over!
Evolve!
Today's Reward Cards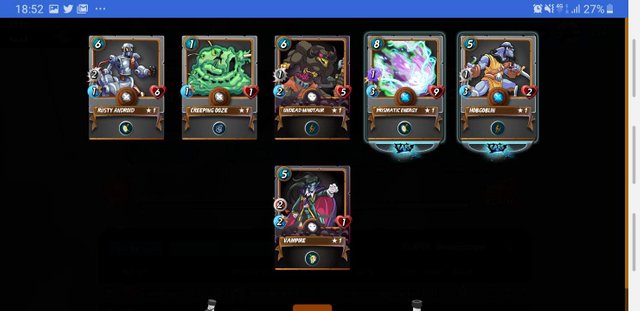 Today I got 6 cards from my Daily Quest (Gold III). Not really good, but Prismatic Energy will help leveling up the existing.
Last week I was using Quest Potion, which giving extra 5 cards to Daily Quests' Reward Cards. Now I'm still contemplating about buying it again.
Posted using Partiko Android