I didn't write a post about my daily quests in the weekend. While I did complete my quests there was nothing to write about. I did earn some DEC and the rewards combined were $0.19 (Simplylars) and $0.57.
Todays reward for the Fullcoverbetting account were much better and it didn't take too much trouble to complete the daily quest with the Life splinter. My first daily reward of the season which does pass the dollar mark with $1.1.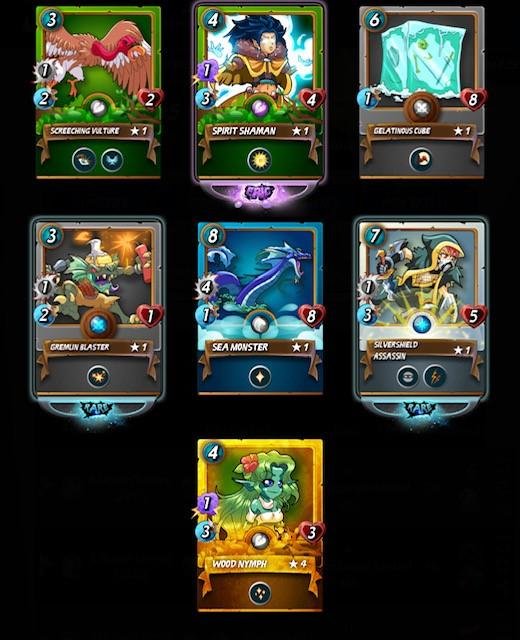 The combination of a golden foil card and an Epic did the trick!
The rewards for the Simplylars account were something different with a combined value of $0.09. But every small bit helps!
But the overal value of the collection of the Simplylars account did increase towards $34.44. The value of the fullcoverbetting account did decrease towards $1734.47.
Season Overview
| Quest | Fullcoverbetting | DEC Fullcoverbetting | Simplylars | DEC Simplylars |
| --- | --- | --- | --- | --- |
| 1 | 0.73 | 38.134 | 0.07 | 70 |
| 2 | 0.14 | 506 | 0.05 | 209 |
| 3 | 0.17 | 592 | 0.07 | 255 |
| 4 | 0.18 | -- | 0.05 | -- |
| 5 | 0.39 | 593 | 0.14 | 345 |
| 6 | 1.1 | 384 | 0.09 | 198 |
| -- | -- | -- | -- | -- |
| Total | 2.71 | 2113 | 0.47 | 1077 |