A little bit less than 2 days to go in the second season of 2020. And at the moment it looks like both accounts will reach their stretch goals.
SimplyLars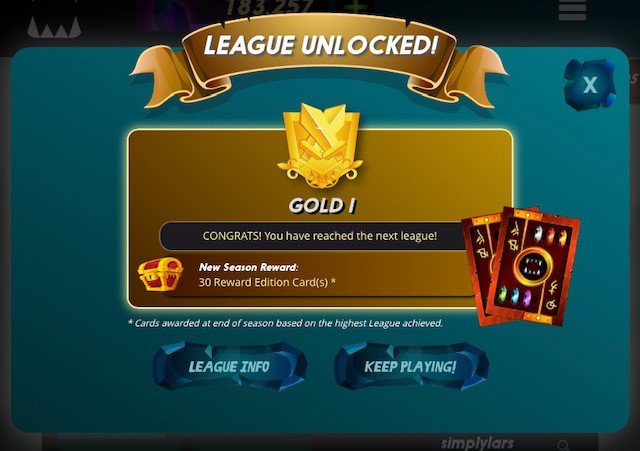 While it is great that I am capable of reaching Gold I with this account it maybe is also troublesome. No investments were made in this account. The account only does grow with the reward cards. So this means that or others are stopping or this is a lot of fresh blood in the game! At the moment the account is ranked at place 1305 which is more than 200 places higher than last season!
The reward cards for this season are almost the same as last season. With 2 more quests to go, it already earned $3.99 and 2785 DEC.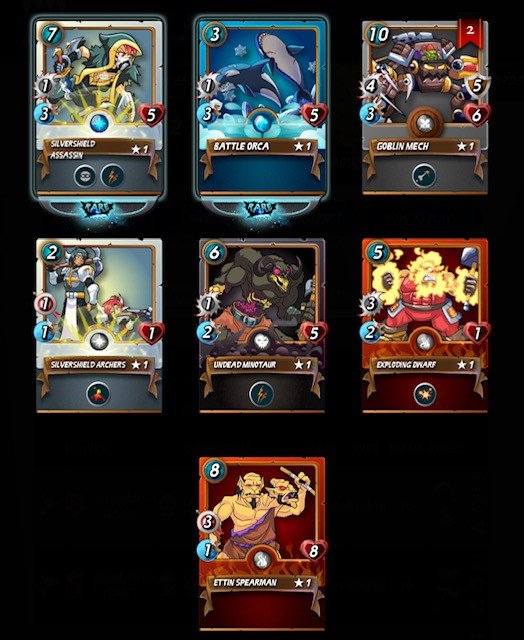 Fullcoverbetting
While the secondary account already did reach it's stretch goal, the main account is coming closer. I do believe that Diamond II is within reach before the season is over. Last season I did fail to reach this because I didn't play enough during the first days of the season. This season I did try to play some more battles in the early days. And it looks like this is the key! 91 more rating points are needed.
Also for the first time this season the daily reward were above the $2 mark. A golden foil battle Orca did the trick!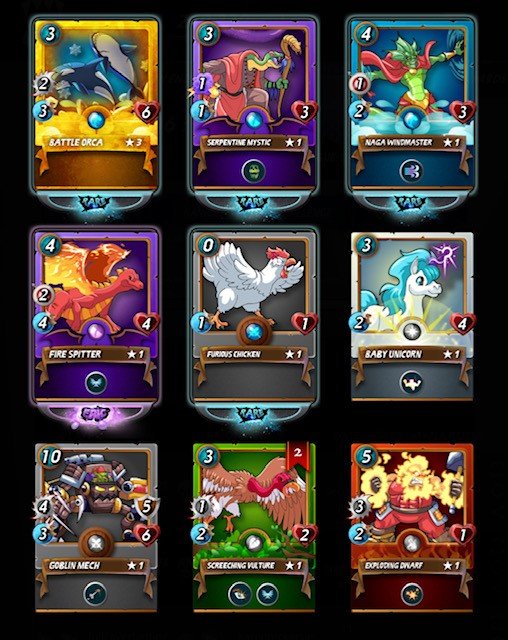 Also good news on the Daria front. I am getting closer to the point were I can upgrade him to level 5. Only 4 more Darias are needed!
Season Overview
Quest
Fullcoverbetting
DEC Fullcoverbetting
Simplylars
DEC Simplylars
1
0.73
38.134
0.07
70
2
0.14
506
0.05
209
3
0.17
592
0.07
255
4
0.18
--
0.05
--
5
0.39
593
0.14
345
6
1.1
384
0.09
198
7
0.14
615
0.97
163
8
0.14
0.83
271
9
0.62
438
0.16
169
10
0.88
240
0.32
162
11
0.25
0.84
12
0.42
530
0.14
273
13
0.47
285
0.13
155
14
0.55
1121
0.13
205
15
2.7
249
0.28
310
--
--
--
--
--
Total
8.88
8349
3.99
2785
Cheers,
Peter