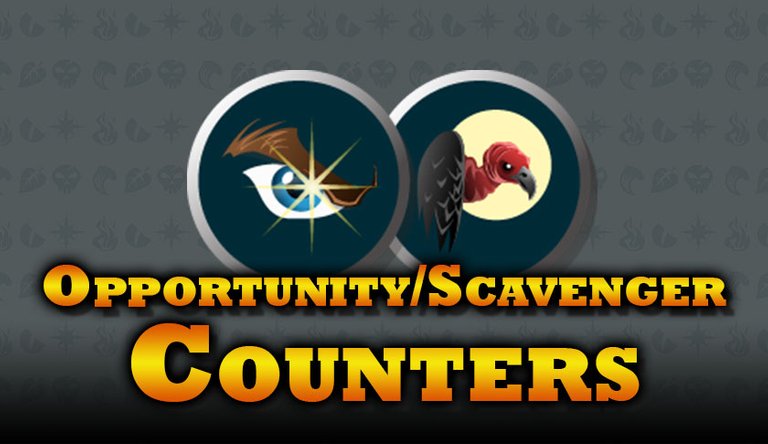 With the new Untamed edition for the @Splinterlands trading card game, we have gotten a fierce new combo of abilities: Opportunity and Scavenger. It is a fascinating new way of playing the game and requires some new strategies to defend yourself against it.

| | Opportunity | Monsters with the Opportunity ability may attack from any position and will target the enemy Monster with the lowest health. |
| --- | --- | --- |
| | Scavenger | Gains 1 max health each time any monster dies. |
While the Opportunity will make them target the often most vulnerable monsters, they will gain more and more max life thanks to Scavenger. This can be a deadly combo when not countered accordingly. If you anticipate these enemies, you can create powerful defenses and counters against them. Make sure to put one or several of the following abilities below among your own team.

Demoralize
| | Demoralize | Reduces the Melee attack of all enemy Monsters. |
| --- | --- | --- |
This is one of the best counter abilities against Opportunity/Scavengers. They are not very strong to begin with, especially on the lower levels. Reducing their attack damage will allow your own monsters to stand longer against them. This works great in combo with the -1 Melee attack summoner ability of Zintar Mortalis and Camila Sungazer.

Blind
| | Blind | All enemy Melee & Ranged attacks have an increased chance of missing their target. |
| --- | --- | --- |
Blind is another great counter against an Opportunity/Scavenger team. The extra 25% miss chance will further reduce their chances to hit your weakest cards. You can even stack this ability and make them despair meeting you.

Redemption
| | Redemption | When this Monster dies, it does 2 damage to all enemy monsters. |
| --- | --- | --- |
Redemption is a double-edged sword as it will deal 2 damage to all and give the Scavengers +1 maximum life. The math is usually in favor of the player with the Redemption card but can also blow-back when the opponent has Triage monsters, who heal up their Opportunity/Scavengers, who are then even stronger than before.

Taunt
| | Taunt | All enemy Monsters target this Monster (if they are able to). |
| --- | --- | --- |
Taunt will basically take away their opportunity ability and force them to focus the one monster. This can render less effective for as long as the taunter stands.

Swiftness
| | Swiftness | All friendly Monsters have increased Speed. |
| --- | --- | --- |
If you have to choose between Swiftness and Slow, choose speed! While Slow cannot make enemy monster lower than 1 speed, Swiftness will always make your own monsters faster. This will help against the rather slow Opportunity/Scavengers.

Slow
| | Slow | Reduces the Speed of all enemy Monsters. |
| --- | --- | --- |
Slow is a common counter and no less annoying than the previous ones. As all Opportunity/Scavengers are pretty slow to begin with, especially on the lower levels, making them even slower will reduce their chances to hit by further 10%. It is not as effective as Blind but still a good way to shift the odds in your favor.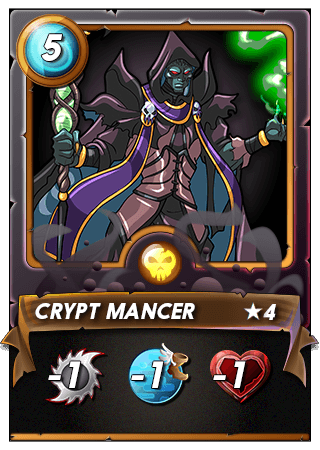 Thorns
| | Thorns | When hit with a Melee attack, does damage back to the attacker. |
| --- | --- | --- |
Thorns are the fastest way to take out enemy Opportunity/Scavengers. They will basically destroy themselves while striking against your spiky monsters. The lower health the thorn monster has, the more likely it will be targeted first. This is important, because if your other monsters are being taken out first, your thorns will make no more difference.

Shield
| | Shield | Reduced damage from Melee and Ranged attacks. |
| --- | --- | --- |
The combination of low health tanks with the Shield ability can buy you some time against the fierce Opportunity/Scavengers. When they attack the tanks, they will inflict very little damage and bite their teeth off for several rounds.

Flying & Dodge
| | Dodge | Has an increased chance of evading Melee or Ranged attacks. |
| --- | --- | --- |
| | Flying | Has an increased chance of evading Melee or Ranged attacks from Monsters who do not have the Flying ability. |
Both abilities on their own are helpful against Opportunity/Scavengers but the two of them together make it super powerful. This works particular on monsters with low health, to bait them. It gives you an extra 25% to evade - EACH, which works independent from normal hit chance and also the Blind ability. With the right combos, you can create un-hittable monsters.

Conclusion
Opportunity/Scavengers are fun monsters, that can create havoc among unprepared opposing teams. But they are actually not that easy to play, as there are so many different ways to make an end to their feasting - something I have experienced myself more than often when playing my own. I haven't faced them very often on the battlefield yet, as their prices are high due to the demand but I expect to see them more and more frequently in the future.
What do you think about the Opportunity/Scavenger combo?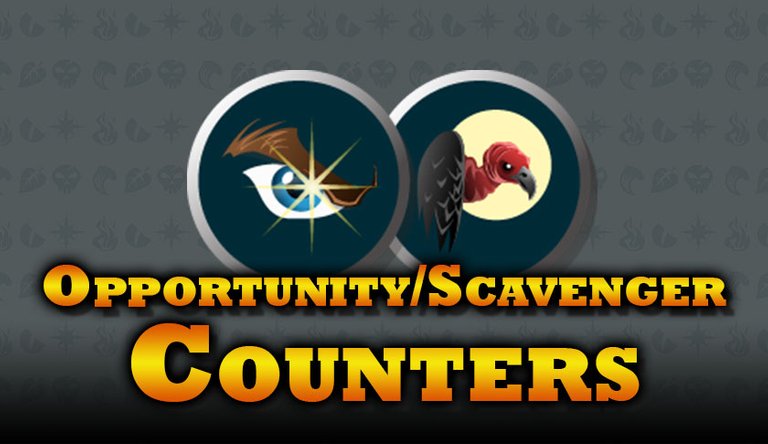 This post and all your comments are eligible for the following upvotes: