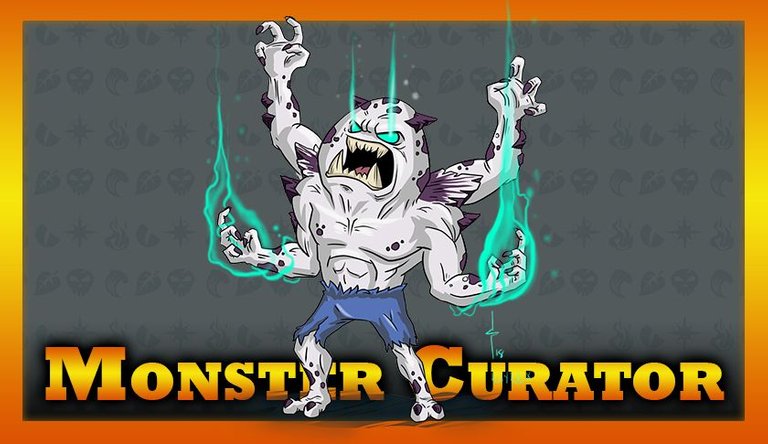 With the introduction of the #spt tribe from @steem-engine for all @Splinterlands content, we are seeing a lot of specific posts for the most popular game on the Steem blockchain. Sadly, only a handful of these posts are really quality work and they often don't get as many quality upvotes as they could and should. Particularly when compared to other #spt posts, that offer little to no value to our small ecosystem but still get some ridiculous high and undeserved upvotes. We are going to change that.

Monster-Curator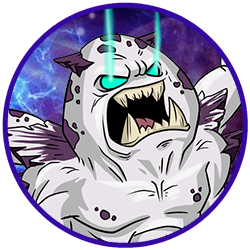 Here comes @monster-curator to the rescue: A collection of whale and orca stake holders is throwing their power together, to create a daily MONSTER curation trail, lead by the Mavericks of Splinterlands, the largest investors of the game and #spt holders. Just minutes after the first announcement on Discord, we collected about 415,000 #spt in total. Hopefully, this will grow much larger with the support of further stake holders.
But it gets even better: while a normal curation trail is putting the largest upvote to the front, reducing curation rewards for all the following upvoters, @monster-curator is always ending the trail with a delayed vote from one of the whales. For starters, it will be the special account from @flauwy (with his #spt account @thecryptodwarf) who had the initial idea for this service. His currently 150,000 SPT will come 10 minutes after the trigger upvote from @monster-curator, allowing all others to set their own votes first. This means, that @thecryptodwarf will have slightly smaller curation rewards, benefiting all frontrunners.
There are no rules so far, but obviously we are not seeking to upvote ourselves or create a big circle-jerk. On the other hand, some of us are creating amazing quality content and will be rewarded accordingly, when there are not enough alternatives. I (@flauwy) am open to your suggestions.

Come And Join Us
At the moment, @flauwy will do the manual curation hunt and try to use 20% voting power daily. If that is too much for you, you can easily scale down the trail upvote to whatever setting works best for you. You can follow the trail with the free SteemAuto service. Go to "Curation Trail" and search for monster-curator.
Here are the suggested settings for SteemAuto:
100% voting power (doing the same upvote as @monster-curator; lower if you plan to do any manual votes yourself; doesn't mean all upvotes will be with 100%!)
Scale voting (to use the same % as @monster-curator)
No time delay (to make sure to vote BEFORE the final upvote from @thecryptodwarf for higher curation rewards)
For more infos about SteemAuto check: https://steemauto.com/faq.php
An alternative trail service is SteemRewarding but that is more complex to set up. It doesn't matter what service you use.

Future
There are many ways to make this even more interesting. The @steem-1up smart curation is an open source tool that is ready to use but has never seen any action before. Hopefully, this can change one day, to make this an entirely hive-mind vote, not depending on a single person to decide what is good and deserves the trail upvote.
Until then, we can hopefully rotate the curators, so that different eyes can find different content. It is also nice to get a break and have others to take over the work. All-in-all, this is meant to boost curation and quality and increase the curation rewards of the stake holders who support the service.
For any questions, please contact @flauwy on Discord under flauwy#5735.