Silver II again!
I have reached Silver II for the second time and I was very close to getting Silver I, but at the last day, there are so many great players trying to do the same that basically wasn't possible.
Lots of Quests completed
On this season I focused on completing a few more quests... And I found that the "one card" win was just the beginning of the excitement. I am not sure what's the rule (did not yet bother to check), but after doing a couple more battles and completing more quests (not sure if because of my rank or because of the number of completed quests), I began getting 3 cards per quest! Hopefully, this is per rank, and that will just motivate me even more.
These were the last two quests I got...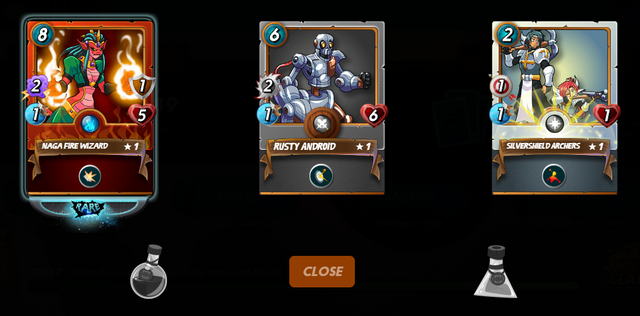 Only one Rare, but actually allowed me to evolve the card.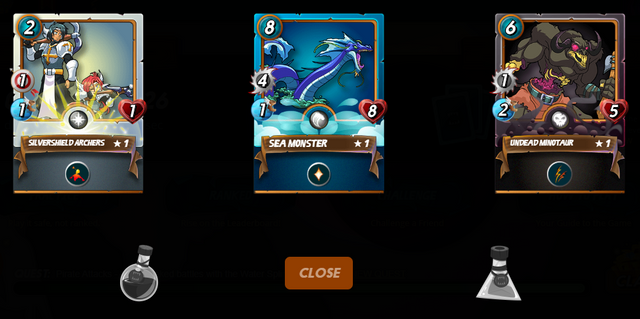 Funny Battles!
Within some Draw ones, won or lost, I had a couple of them that were quite funny... some even took quite a few rounds to finish for example. Others were just pure luck, like this one with @charcoalbuffet (that I won, 😂):
(click the image to replay the battle)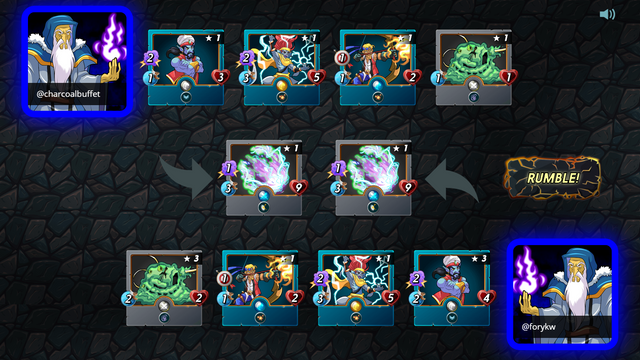 Or this one, where the card that I would least expect to survive, was the most important one, that won the game! Sorry @raferti 🤦‍♂️, totally unexpected luck.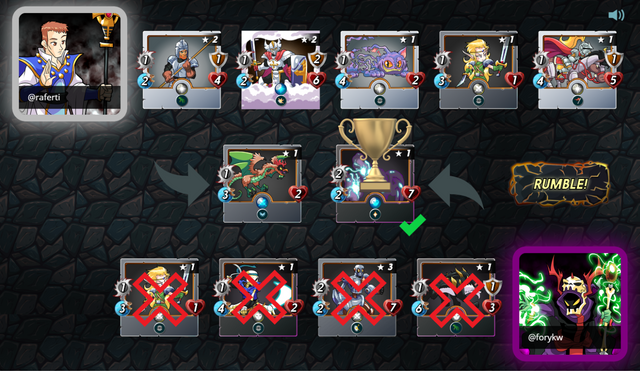 Guilds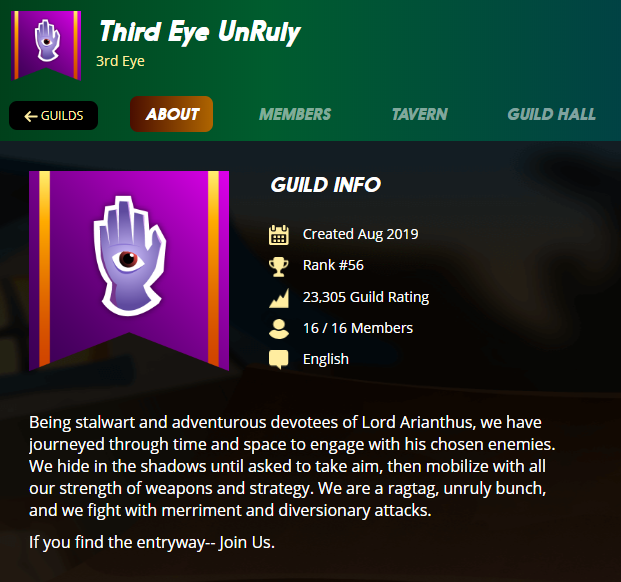 I have decided to try a Guild, and the 3rd Eye suited me well to start things up. Plus, I can start low where most everyone starts. Thanks @quiplet for all the support and extra cards.
The Guild is sort of full at the moment, but soon, we might be growing our Guild Hall to a bigger one, allowing us to allocate another slot. So make sure you check it out.
You can also challenge members of the guild for a battle head to head and check out their decks. This is a great way to test some of your combinations without having to try randomly on practice mode.
The current (16) members are:
@quiplet @virtus-q @rzadzikk @meditations @jenna16 @proto26 @lammbock me! @mangajp @elblanco27 @phleabag @jaxson2011 @oguzhangazi @thetyper @jordan64 @happyutopian
The 15 cards!
Finally, I get to this part... the most exciting part of the season in my view, when I am about to flip them over.
My 😱3rd Legendary, one Epic and one Rare!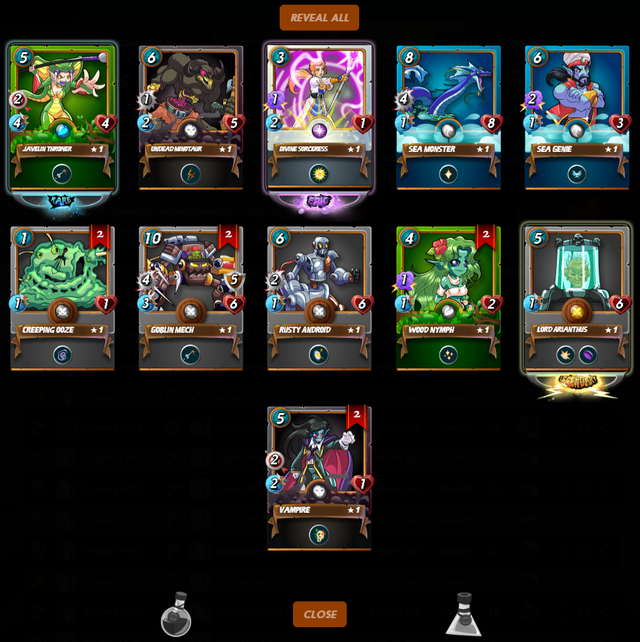 Can't wait to see how much is this going to change my deck.
Overall opinion of SplinterLands
I have to say... until I have an App on iOS I confess that it is still hard for me, to not keep forgetting playing this game. Not that it's not interesting, but I have a lot of other things I like to do too... or sometimes I wish to see the light of the day too! But when that time arrives, and I am sure it will arrive, I am going to be crazy about this.
Why the "webpage" format does not suit me on the phone? Basically, because things are hardly in the correct size... which makes the experience not as good as in the PC. With an App, the formats are correctly sized and tested before they hit the App Store (hopefully 🤣), making it as enjoyable or sometimes even more. The same applies to Android, but those usually tend to work better on the browser, not sure why. Maybe I just need a bigger screen.
Apart from this, I am finding the game way more enjoyable than I thought I would at this stage. I think the reason why more players are coming over is indeed aligned with the fact the game provides a healthy and progressive fun along the time you play the game. And unless you invest a lot, you can't just come in easily to grab profits, at least not for the 99% of the users, I would say. Therefore the amount of "scum" is way less than other games, making the entire ecosystem very interesting.
You can still be a good trader and work the economics of the cards in the market, but I think you will lose more time than win profits if you compare it with any exchange market from the already diverse cryptocurrencies world. The big difference here is that if the prices go down, you sill have the cards to play with 😉.
Give it a go!
If you never tried this game and you wish to give it a go, use my referral link and mention me on any comment about it. I will lease you some cards for free for as long as needed until they become irrelevant towards your deck, so you can start immediately having some fun. If you have any card preferences, let me know that too.
(some cards I can't lease, otherwise I can't keep playing)

info@esteem.app
eSteem.app | GitHub | YouTube
✍ Telegram | Discord