An insight into my steemmonster collection and investments!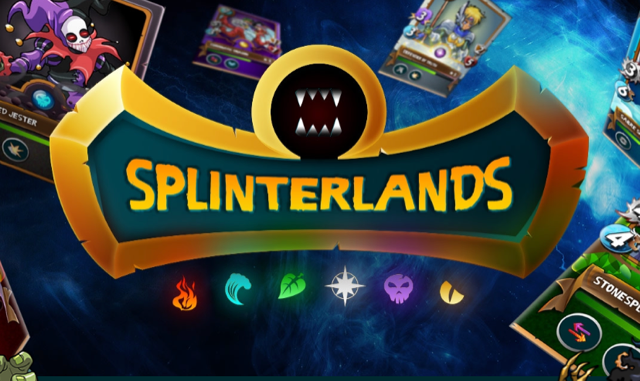 I am slowly trying to bring my monsters to the max level of the Gold leagues. But of course this takes time, DEC and a lot of steem.
The most difficult part for me is to decide in which monsters I do need to invest first. Always a trade off has to be made.
Sometimes I do let the daily quest decide. So a small part of Steem is invested in the monsters belonging to the daily quest!
But of course, while I do know that each card won or bought will bring the monster closer to the next level it is always nicer to bring them immediately to the next level!
Update: post was written yesterday with a steem value of $0.156 in stead of the miserable $0.132 from today! So all steem prizes will be a little big higher!
Summoners
Well here it is easy. All rare summoners are at level 6. Meaning that they can support the max levels of the Gold Leagues.
Some already did start their journey to level 7, which will be their end station.
But level 7 requires 27 extra cards and with an average price of around the dollar, 742 steem is needed to get all 5 of them there!
Fire
Malric doesn't get a lot of max support at the moment. For sure the common monsters are letting them down.
Goblin Shaman, Fire Beetle and the beloved exploding dwarf are at level 6. All others only at level 5.
The rare beta monsters are besides the Serpentine Soldier all maxed out for the Gold Leagues.
I really want to have to Epic Fire Demon at level 5 but that will cost me a rib. 10 more cards are needed and with trading around $1.35, more than 85 steem is needed.
But the Elemental Phoenix is the weakest one, concerning his level. Only at level 1. 2 cards are needed to bring him a level higher but again an investment of 58 steem would be necessary.
Water
The troops of Alric did improve a lot during the past weeks. The sea genie was the first card which reached the max level for the Gold League. It is a proud level 8. The other common monsters are staying behind at level 6. I am not so much interested in the Sea Monster nor the Sabre Shark, but they Pirate Captain, the Spineback Turtle and the Crustacean king are all yelling that they do want to have extra power! There will be a time that I will have to listen to their requirements!
The rare monsters are more silent, most of them are happy with the level they do have. The Water Elemental and the Pirate Archer are maxed out (for Gold) and while Medusa is only at level 5, she has a friend staying over at level 6, so there is no rush for here to go to the next level!
The Epics are weak here! Most of them are rarely used by me, which probably is due to a lack of skill. The naga was allowed this week to move to level 3, but both mermaids are only at level 2 and level 1.
But here we do have the mighty Ruler of the Sea, which I do use too often, which is proudly at level 3, and even half way to completely maxed out.
Earth
Lyanna has great Rare support but the commons are letting here down!
No common monster is above level 6. When making the trade off in what cards I do want to invest Earth is most of the time at the back of the line.
The weakness of the troops of Lyanna is a little bit compensated by the rare monsters who are all on level 6, besides the Stone Golem who is staying behind at level 5.
Also here the Epics are a weak spot again, with only Brownie at level 4. But the Swamp thing is only at level 3 and Magi a step lower at level 2.
Here the situation is a little bit better if we look at the Legendaries!
The spirit is at level 2 and 2 more cards are needed to let her fly to level 3. 50 steem would do the trick for her but just like some other cards it is hard for me to find a decent place for her in the line up!
I also do have a minotaur Warlord at level 1, but I rarely use him with his high mana costs!
Life
Tyrus was once the leader of all my elements but is dropping in rank. This is of course also reflects his monsters!
He was the first with a level 3 legendary with the Sacred Unicorn! She is only 4 cards away from the mighty level 4.
Here I really should bring the Air Elemental to level 5, currently residing at level 4, but that would costs a whopping 110 steem.
The most used rare monster are maxed out for Gold with Peacebringer, Silvershield Paladin and The Crystal werewolf! Clay is only at level 5 but is mostly watching the battle field from the sideline!
The common monsters are mostly at level 6 but are all looking up to the Silvershield Archers who are at level 8. Bringing most monsters to level 7, is an investment which is quite acceptable but it seems that the other elements are screaming harder!
Death
Well death as last element. I never liked Death to play with, but I start to appreciate it more and more. Zintar is the only summoner who has 2 maxed out common monsters! Haunted Spider and the Vampire are both at level 8. Besides that he also can count on the level 7 Skeleton Assassin and Undead Minotaur when going to the battlefield!
The animated corpse and Spineback Wolf are staying behind at level 6 and will not get in front of the investment queue pretty soon.
But Zintar also like to select his rare monsters when marching to the fields. Not surprisingly with Haunted Spirit, Twisted Jester and Undead Priest maxed out. The skeletal Warrior will join them at level 6 probably this week!
Not only can he choice from enough maxed out common and rare monsters but if he wants he can also select a maxed out Lord of the Darkness!
Only his choice in Epics is pretty miserable with only The Phantom soldier at level 4 and all the rest at level 2.
Neutral
Here I really would like to have the Elven Cutthroat at level 7, but o man how expensive is he! Trading for around $0.43, 125 steem is needed to get him there. And to be honest I don't know if this should have a high priority!
The only gold League maxed out monsters are: The highland Archer (8), Hobgobling (6), Prismatic Energy (6) and the Lord Arianthus (3). This last card did had a big increase in value. It almost does cost $10 per card on the market. But I am happy for the moment with him at level 3.
Overall
As you can see, some liquid steem and DEC investments have been made. I did try to stay away as much as possible from the booster packs.
No clue yet if it will be a good investment or not. It seems that I am earning between 5 and 10 DEC more per winning battle, which is already an improvement.
I do hope to have a shot at Diamond 2 at the end of the season. Reaching it is not the goal, but for once I do want to come close.
At the moment I am happy with being in Gold I. This makes it easier to win some battles and earn some DEC, DEC which is mostly invested into new cards! This results is a slow progress but standing still is the same as going back!
Cheers,
Peter
---
---