Hello all Splinterlands lovers,
---
How was your daily quest?
Mine was without neutral monster.
Here are the rewards I got from chest.
---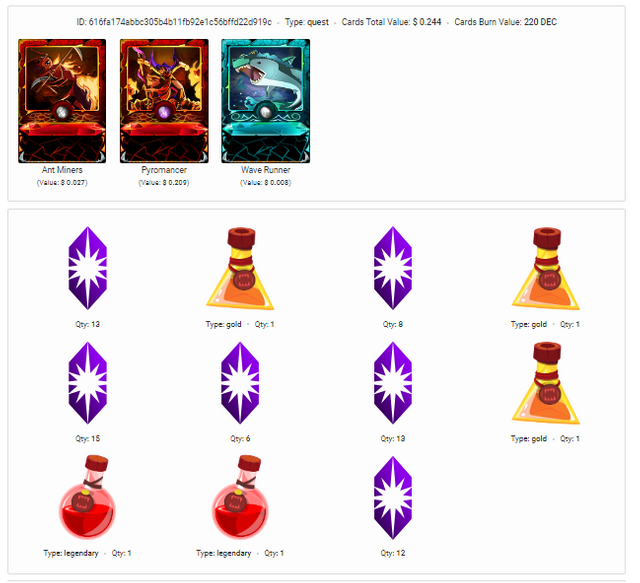 ---
Total 03 cards, DEC and Potions.
Quest took normal time to complete.

From last three airdrops I don't received anything. I know it all depends on the lick and yes the Untamed packs you buy (packs buy directly from the market are not eligible). I calculate the DEC required (which was 200000 DEC) and to meet the required value I decide to but the DEC from market. After buying form market I got sufficient DEC and buy the 100 packts for @splinterlands (got 10 bonus packs also).
Now total 177 packs are eligible for all next airdrops.
After the kickstarter this was one of the biggest investment I have done on blockchain. Hope I wil not regret and Lord Monster will bless me with very nice cards. I decide to open the packs after the coming Airdrop. It has two reason, first their will be change that I will get the next airdropped card from pack and second is I will accumulate the sufficient Potions also (I need more 550 Legendary as well a Alchemy Potions). I dont have much to soed on them so i will wait for same.
(I don't know if I will be able to control myself to not to open the packs befor that).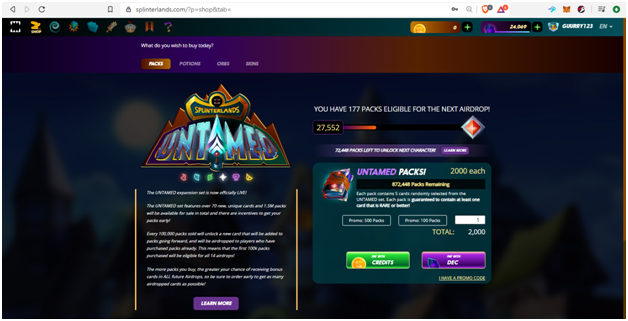 Now my four summoners (Rare) are of lvl4 and one dragon (common) is of lvl5 😊
---

Here is current evaluation of my account.


Here is my current position in game.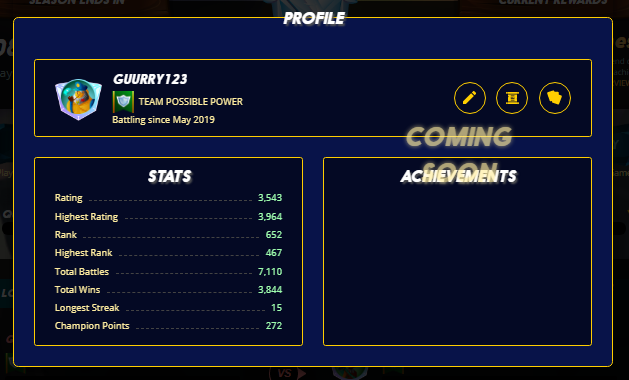 I am a member of Team Possible Power Guild. To join the discord group click on link
You will find really nice people and informative too.
Thanks for stopping by my Post.
Don't forget to follow and upvote.
If you new and want to try the game here is my affiliation link
You can joint the official discord group also (please find the link at the end of the post).
Thanks to @minimining for delegated cards.