Hey guys, I see so many #splinterlands posts come by and thought it was time that I would make one myself.
Because although it has taken quite a while, I have now become a fanatic player and I find it a challenge to move forward. At first, the game didn't mean much to me, and after a few daunting battles in the beginning, I had given up for a long time. Losing every time is not really motivating.
But I heard interesting things from various sides, and I also heard from many people that the game can be quite addictive. So it's time to figure out HOW exactly the game should be played and to take a good look at which cards do what now. And despite the fact that I had sold a lot of cards, which I now regret of course ... it turned out that I still had enough cards to be able to get further than the bronze league once I got a little more understanding of how the game works.
In the meantime I faithfully play my quests every day and I even put my nose in a tournament a number of times. Not that I'm winning anything with it right now, but hey ... every experience is one. Participating is more important than winning ... hmmm, not entirely true because here I really just want to win!
To be able to win, I know for sure that I have to upgrade my summoners, I mean ... Level 3 summoners don't get me much higher than the Silver League so far, and once I was lucky enough to finish just before the end of to tap the Gold League during the season. Nice nice nice ... but of course that tastes like more!
After I had a nice unexpected windfall last week, I decided to bring the first summoner ... that of my Death Splinter, to level 4. And now it is 'working' to bring the summoners of all other teams to level 4 in any case. That will take a while, but that is also part of the fun. Hopefully it will be sooner than I think. Recently I also joined the #neoxiancity guild ... and I'm very happy to be there too.
In the meantime I also have a number of "Untamed Packs" waiting for me to finally be opened, and I can tell you that I am impatiently waiting what I will get with that. Exciting! Of course I hope for legendary and gold foil cards in those pack,s but that is to wait if that is going to happen. Are you also curious as to what these packs will bring to you?
And if you think that only I have plunged into the world of splinterlands ... well then prepare yourself, because my dogs have also plunged into splinterlands world. Every time they heard the special sound they came to watch, and they asked me if they could play too, because a game of fighting is something my 'monsters' like just as much as the splinterlands monsters want to fight.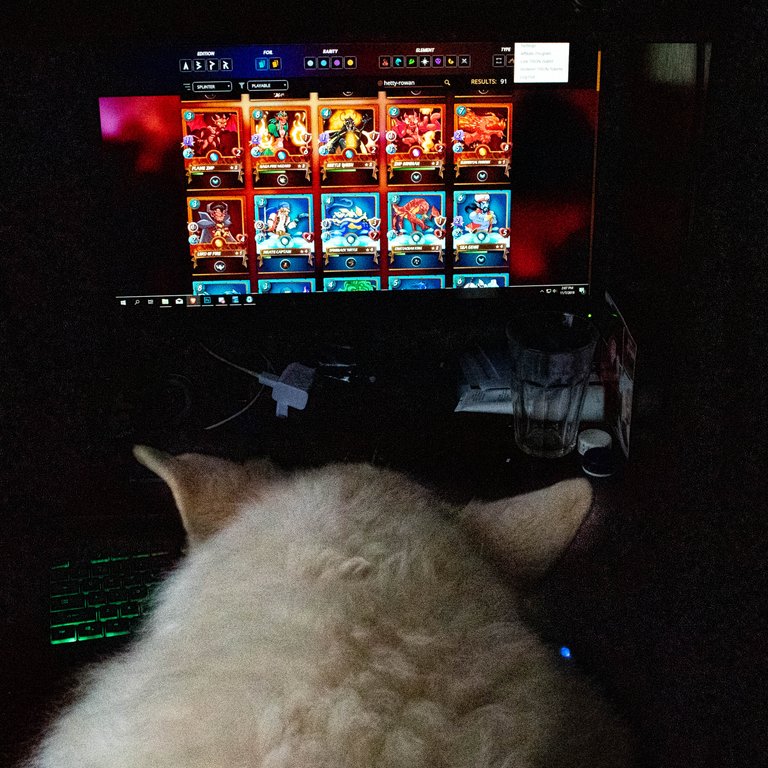 Lana's eyes flicker dangerously as soon as she hears the Splinterlands sound and I thought that was worth the effort to show you. It could just be a new Splinterlands card ... Danger Dog!
And when I saw the Splinterlands Art Contest ... I wanted to participate with this GIF of Lana. The Dangerous Splinterlands Dog.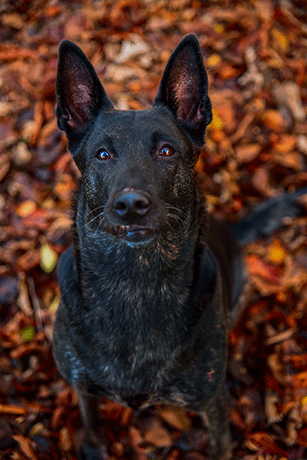 If you want to participate in this contest ... here's the link.
https://steemit.com/spt/@steemmonsters/splinterlands-art-contest-week-57-15-booster-pack-prize
Well folks, have a lot of Splinterlands fun and until the next battle!