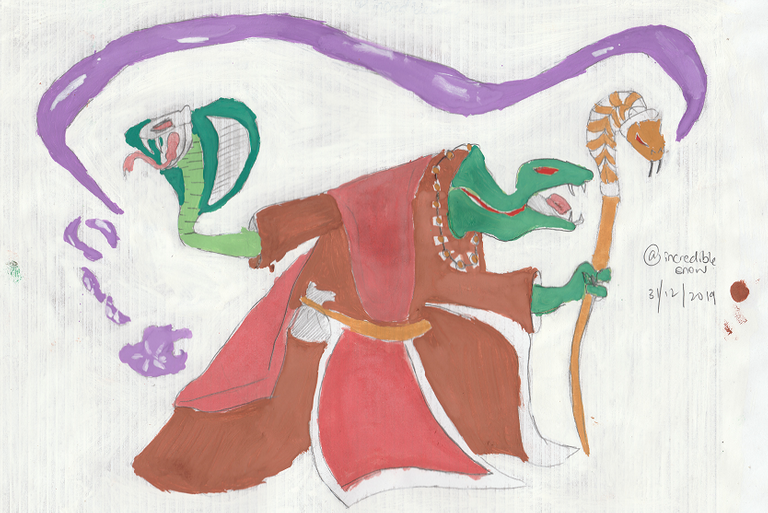 Process of Drawing
SERPENTINE MYSTIC, is a new dragon reward cards, with an attractive ability, Affliction. The process of this drawing took me 4 hours to complete,includes waiting it to dry. What I have did is I changed its left hand to a cobra, which makes it looks fiercer and powerful.
My conclusion, drawing may need lots of patient, and of course, drawing skills too. Yeah, I am just an amateur in drawing, just be patient with me! LOL!
Not forget to mention, Thanks Steemmonsters for holding this wonderful event while continue striking to make Steemit a better place for blogger to stay! Thank you!