Hello, Splinterlanders!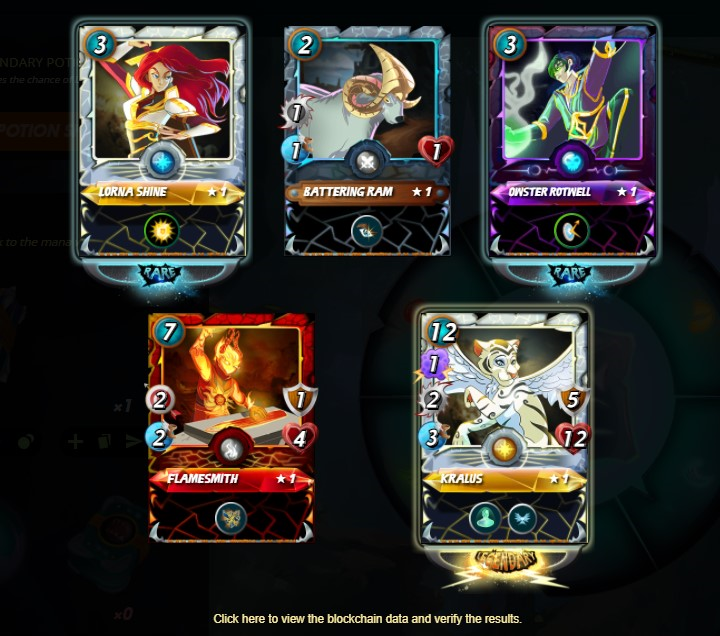 I am slowly getting back to the game Splinterlands. And a couple of days ago I decided to buy my first Azmare dice! And I think I was super lucky! Look what I got!
2 summoners and 1 legendary card! I didn't play with my new summoners yet. Actually, I am not sure if they are really cool ...But...Kralus...
Kralus is amazing! It has a cute image and super-cool abilities and skills! I am using that card almost in all battles haha
Now I am trying to save some DECs and to buy more DICEs... What do you think should I buy 1 more dice or should I be patient and to save DECs for 20 dices?
---
Do you know that I host giveaways?


Good luck! Have a nice day!
---
If you don't play Splinterlands yet, try it now and win a free card or earn DEC tokens.
If you don't play Rising Star yet, try it now and win a free card or earn STARBIT tokens.
---
The post was published via @Ecency. Ecency is one of the best communities and posting platforms on Hive Blockchain!
---
FOLLOW ME HERE