Hello Everyone!
I am a super rare customer in the Splinterlands Store. And I really don't know what is what and why is so xD
But...my guild is the best motivation and navigator to me. And after a short discussion, I exchanged my HBD to Hive, and then HIVE to DECs...
Before I was planning to exchange HBD to HP and then delegate it to Ecency. But sorry, I will do it next time.
Anyways, today I bout 22 untamed packs! And I couldn't keep all of them unopened...
I opened 7 of them. And here are them! I think I had a good deal!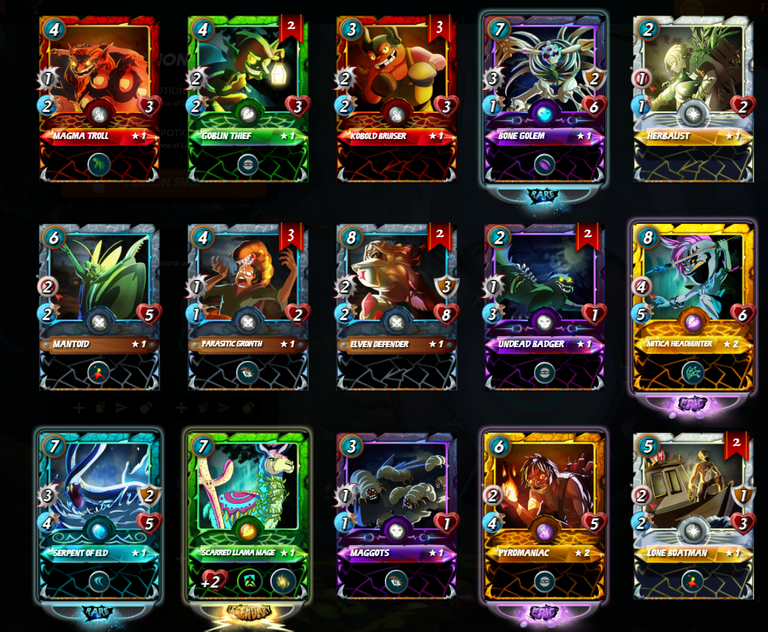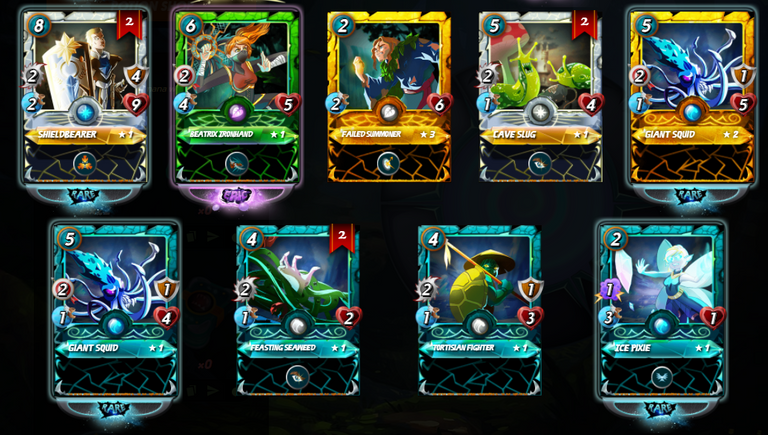 Scarred Llama mage, and 4 gold cards! A few rare cards and even epic cards!
I have no idea how long I will able to keep the rest 15 packs unopened...I am really curios what is inside them xD
Good luck! Have a nice day!
---
If you don't play Splinterlands yet, try it now and win a free card or earn DEC tokens.
If you don't play Rising Star yet, try it now and win a free card or earn STARBIT tokens.
---
The post was published via @Ecency. Ecency is one of the best communities and posting platforms on Hive Blockchain!
---
FOLLOW ME HERE