With this awesome new splintertalk site, I have decided to restart my daily giveaways to build up my alt account and boost things along a bit.
---
Today, I struggled with my daily challenge. Sitting firmly in Gold 3 level, I don't have a particularly strong deck, so I have phases where things go ok, and then runs of losses. All up today it took me 17 battles to complete my Death splinter daily, one of my toughest for a while. The rewards were ok, any day you get an epic is OK.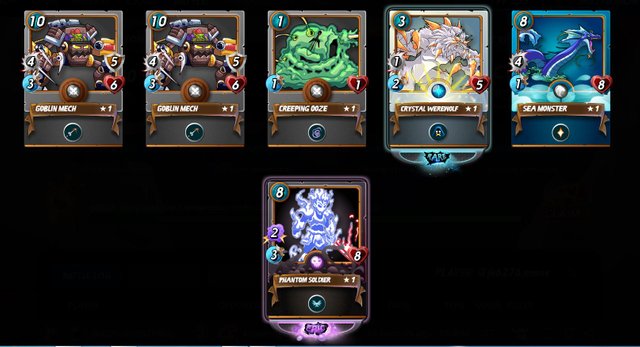 ---
So, on to the giveaway. I'll do 24 hour only posts, to make it easier for me. Today I'll offer 2 prizes.
First prize - 150 DEC.
Second prize - Level 1 Creeping ooze card.
To enter, simply pick a number between 1 and 100. Closest wins. If more than 1 person picks a number, the earlier post counts. If there is a tie, the earlier post counts. This contest will close 24 hours from now, and a new one will most likely start then.
Up-vote and re-steem not required (but feel free if you wish).
Good luck everyone,
John.