Got beaten heavily this morning but what do you know, since I have some free time this afternoon I decided to consume around 5% ECR and BAM! 5 straight wins and finally reached the CHAMPIONS LEAGUE! Guaranteeing me now with 80 Loot Chests in 1 day and 16 hours. Woohoo! XD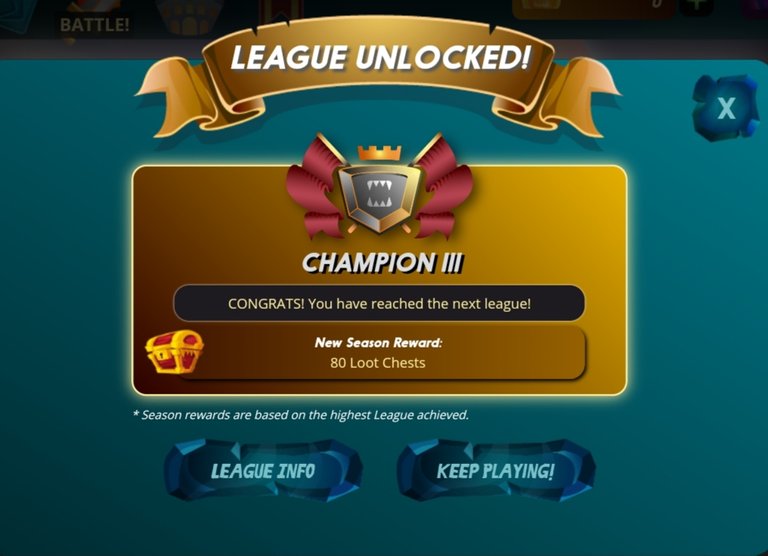 This also is the 2nd time in-a-row where I will end the season in the Champions league.
Last season, the highest battle rating I reached (and my highest EVER) is 3753 Battle Rating reaching it hours before the season ends. But for this season, I already reached the Champions leagues with 1 day and 16 hours to say so I would probably break my highest battle rating tomorrow or before this season ends. XD
Looking at the chart below, it seems every season I improve and even surpass my previous one. I did slowly buy some cards these past few weeks so it is definitely showing off.