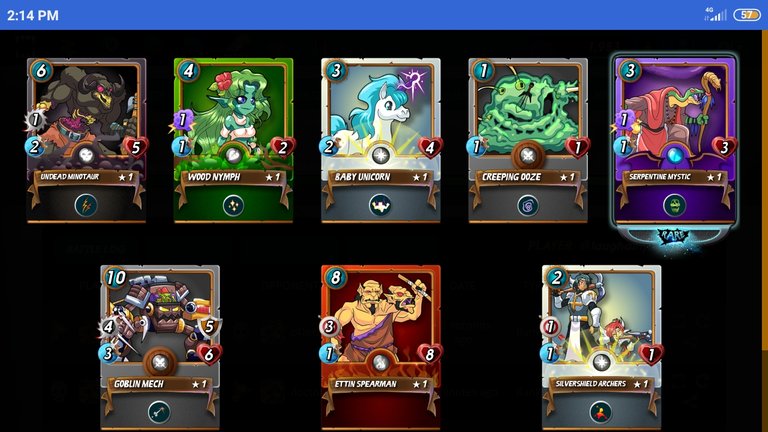 Back to my usual rewards
---
Hi Everyone 🤹
I got a proving ground quest yesterday, when I tried to win 1 battle on the qualifier round (it's a kobold mining tournament), I lost and got eliminated. So I changed the quest and got the dragon quest for the First time in this season.
I won the first of 5, but then 4 strikes loses and I called it quits! Let's try it in another perfect time. Few minutes ago I login and continued the mission.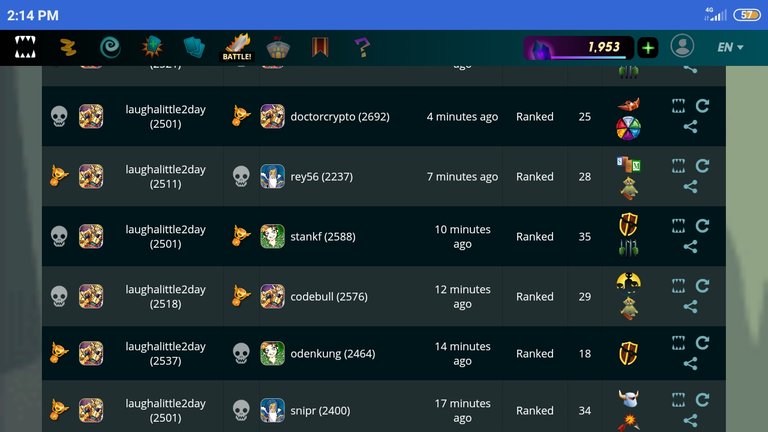 It's not easy, though 🏋️ looks like everyone got earth and dragon quest too
---
Especially when you're playing on gold 1 league and you know many opponents have better decks, all you need is luck and a right splinter to go alongside Daria Dragonscale. In my other alts, I like Daria with fire splinter, but here... Death splinter is perfect!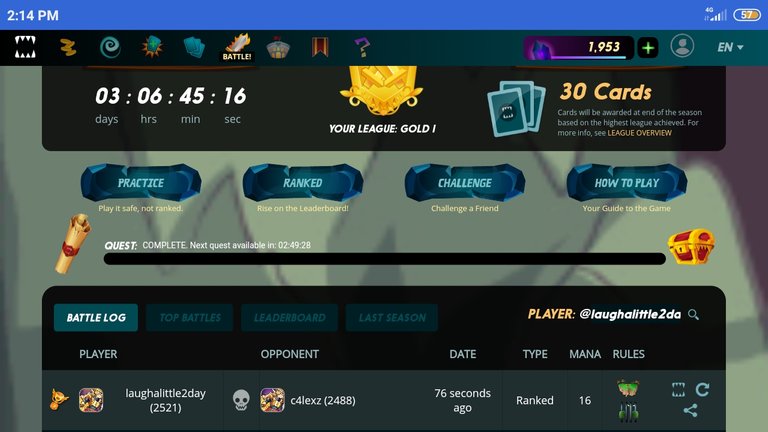 Winning 5 of 9 is not bad and maintain my rating to stay around the gold 1 for 3 more days, I hope
---
When you chosen the right splinter for particular rulesets, you still can't avoid the loses when your opponent has a better cards🙃 you don't have time to check on their collection cards while you need to make a team, right? I'm too ignorant to check on other's decks anyway...no fun😂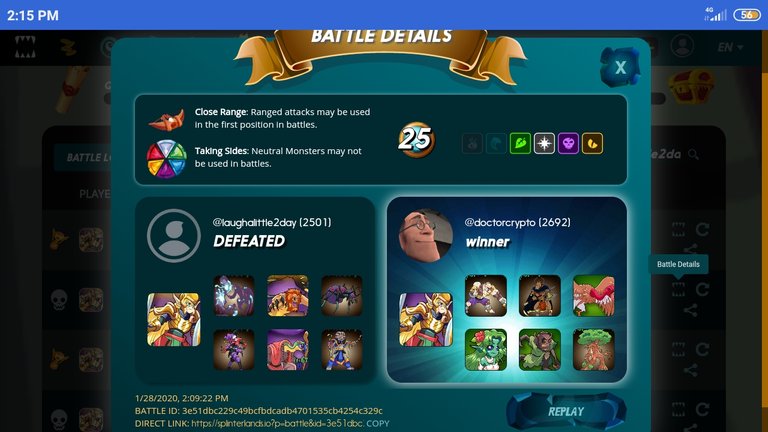 The best battle of the day😉, I lost of course but it's fine because my opponent has higher level Daria with perfect team
---
You want to watch the battle? Then click here. It's not the top battle, but I learnt something from it. Speed is an important thing to consider when you make a team🌠.
Gotta go and playing some alts now🤗 have a wonderful day☕