Hello Rumblers 🤸
You can't win everything when you're not really focus on playing the game. But with a little patience and helps of guild mates😋 you can accomplish your daily quests.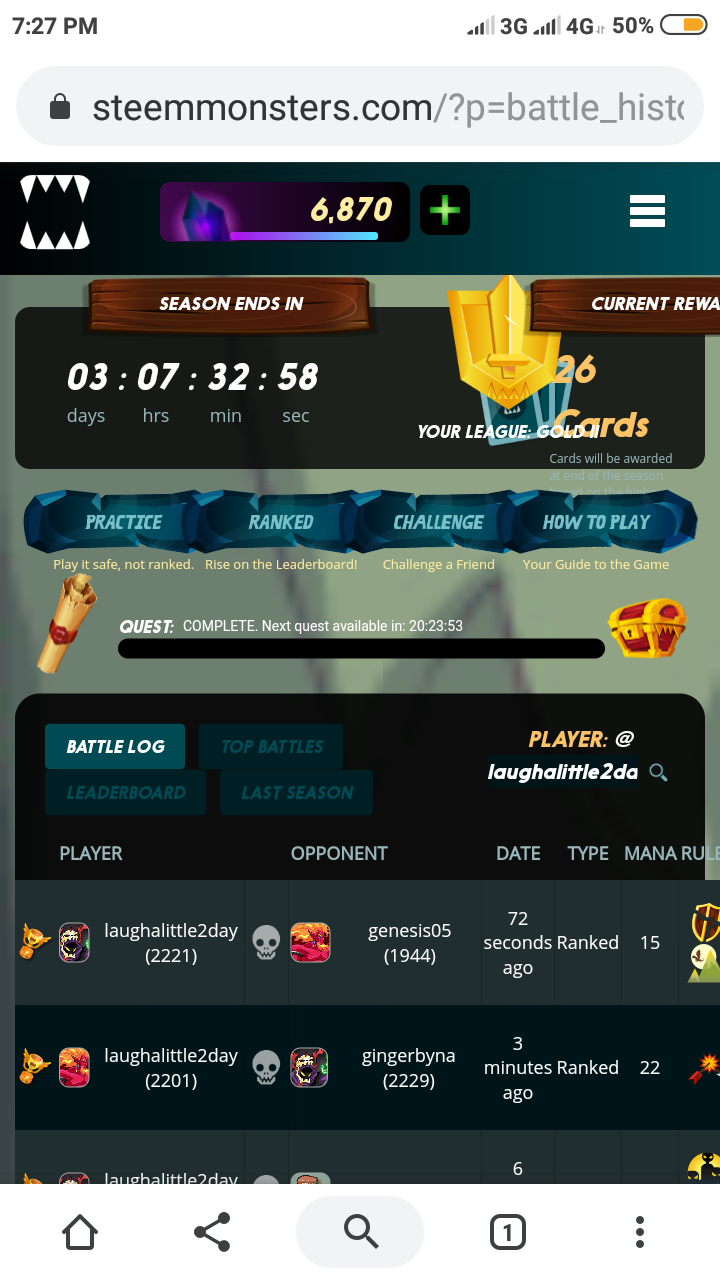 Unlocked the Gold 2
---
I was playing water quest yesterday, but it's hard to win because I don't have several key monsters for particular rulesets. But I didn't push myself to play that hard when I knew it's exhausting. After 1 winning with the water team that I quit, I was on gold 3, need to be well prepared for the double combo rulesets too.
Few hours ago, I completed my yesterday's quest after 10 battles and got 5 reward cards which only commons and rares 😂 but I like it. Then waiting up for 9 minutes before I got my today's quest with Death splinter. Several lost before I finally unlocked the gold 2 but my quest still there.
I was on 2151 rating point and only 1 battle away to completed it. Right on the 11th battles, I saw my opponent's rating😁 I saw a chance to rank up first.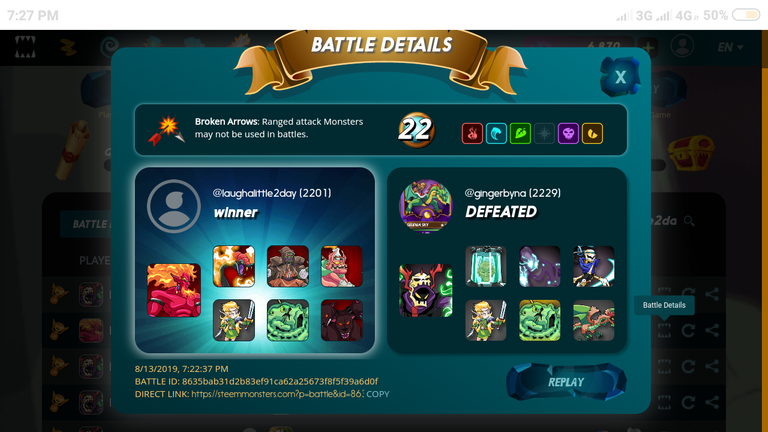 My fire deck is an alpha gold deck, no Lord Arianthus or Blast Elemental Phoenix
---
The ruleset was Broken arrow, you need to play full magic or full melee. My Elven only level 1 card but I trust her to helps kobold miner on playing their back attacks, while the serpent of the flame has its poisonous attack too.
Here is the link to The Battle if you want to enjoy it. It makes me laugh a little because I did the right choice and my opponent was a bit unlucky. Because he's on Gold 2, I got 50 points from winning the battle.
I was trying to form the right line up when I saw that my last opponent is from Gold 1, I can't let him win easily so I took a few seconds before I decided to use the Death Splinter. Hooraaayy🤸🤸🤸... I won and completed my quest as well.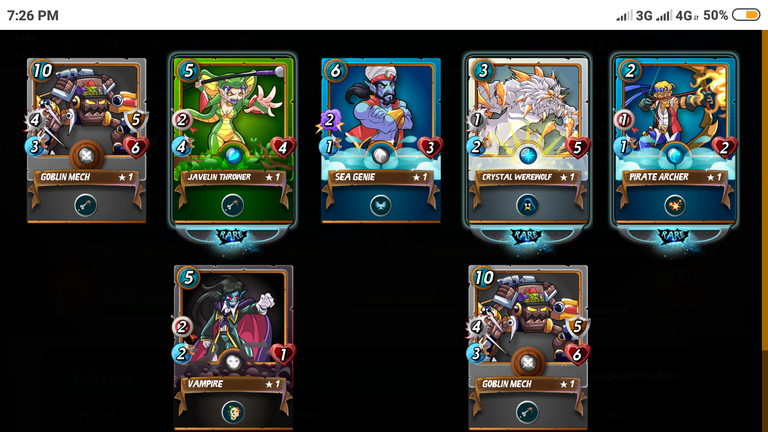 Got the nice rewards 😆😋 and few more DEC too
---
After completing the quest, I checked on my opponents, and there they're 3 of my Guild mates from @teampossible discord channel 😂 thanks @itisjustme and @doomdelivers for letting me win and good game @guurry123, you really good on playing the water team👏👍💪
Having a gold deck doesn't mean you can win easily, playing alpha deck is a different kind of ability you need to develop.
I like playing alpha deck because it helps me to learn about any possibilities of line up, especially when the gap between the 5 splinters and the neutrals. I'm happy that I decided to level up the reward monster cards before, so it helps me a lot on the battlefield.
Do, have you ever had a battle that made you laugh a little because it's fun?