There are many players who talk about the game steemmosnter and also those who consider it a essential element in the life of each player, especially in the players of the new leagues. Most players consider steemmonster to be an incredible game never seen before.
It arises unexpectedly. It is through monster cards that young and adult players relate to each other. people and everyone, therefore, learning to deal with Different people and know the world around them. Through the game, the many players explore and learn, communicate through an excellent card game, develop your personality, animate their skills, increase their intellectual abilities.
OBJECTIVES OF THE GAME
Investigate about the game and the potential that Splinterlands can bring to the integral development of the game.
 Analyze how each card is contemplated in the curriculum of each player online.
 Highlight the importance of the game as a good instrument of enjoyment, of relationship and learning for each player and start a new league more and more exciting.
 Discover the opinion of other people about Splinterlands and how it takes their ideas to the
practice in hand-to-hand combat
   I can honestly say that it is a spectacular game.

Here is my next fight. i am willing to win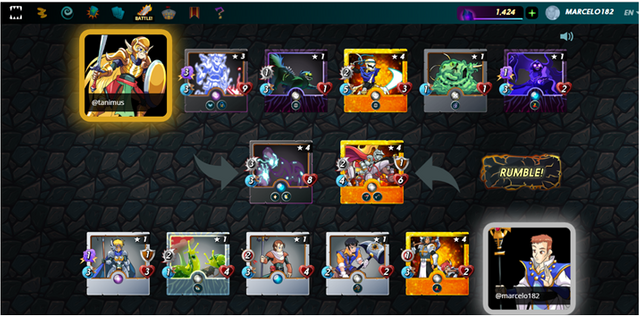 DM