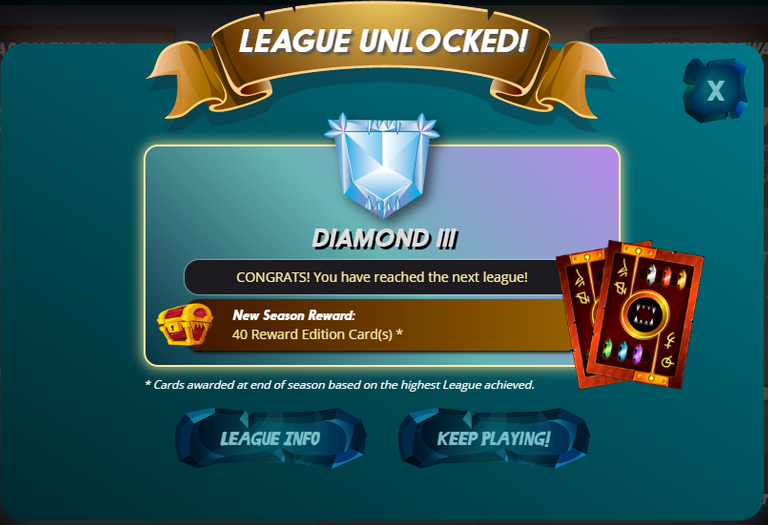 I had death splinter which isn't great for me. I try to play the best deck for each match-up, which isn't always Death. But I've been buying packs lately and strengthening my overall collection quite a bit. Consequently... got the daily, saw how close I was and pushed to Diamond before opening.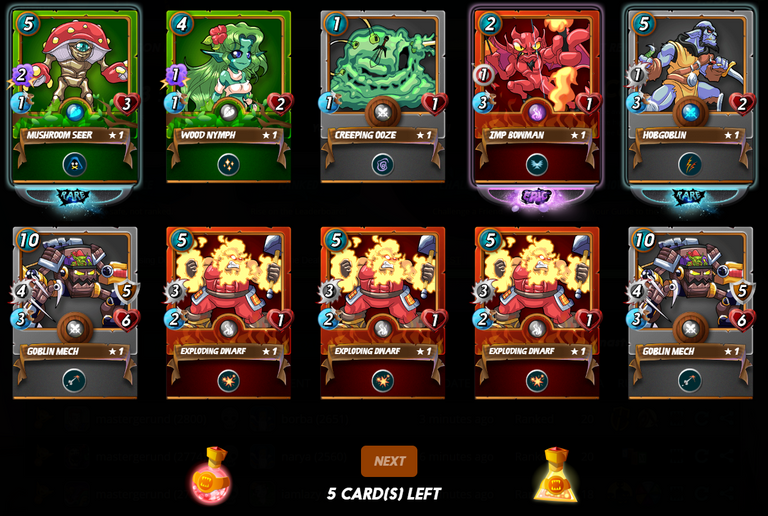 A couple epic and rare, but no Gold or Legendary, which makes me wonder if these potions are wasted...
On the other hand, 5 more cards thanks to reward potions...

These three rare/epics I use all the time, so I can't complain.
---
---
Gods Unchained is a new competitive trading card game backed by Coinbase and led by the former Director of Magic the Gathering: Arena. The cards are real world tradable in an open economy, remember their stats and history, and you'll be able to play for keeps and earn valuable cards. Gods Unchained is free to play and currently in beta.
You need to be invited to get in, but if you're interested in trying it you're welcome to use my beta key! https://godsunchained.com?beta-key=xHNSYaXKyj