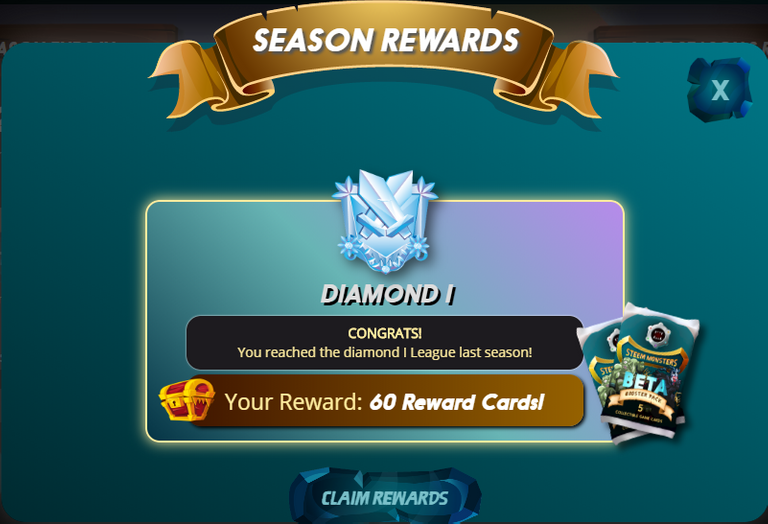 This is my personal best for highest League achieved in a Season. I hope to do the same or better in the new season.
I almost forgot to potion up before claiming, but remembered last minute. Legendary Alchemy, gimme luck!!
Let's see some cards, shall we?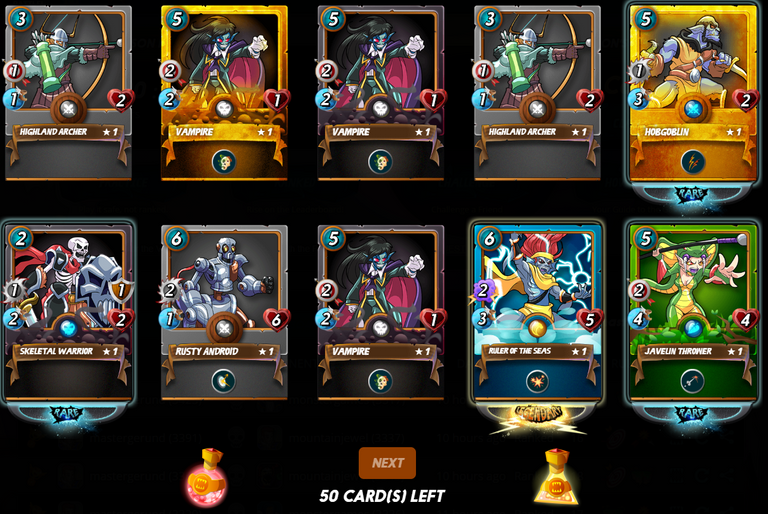 This is a great start. Seeing some gold, and some Legendary.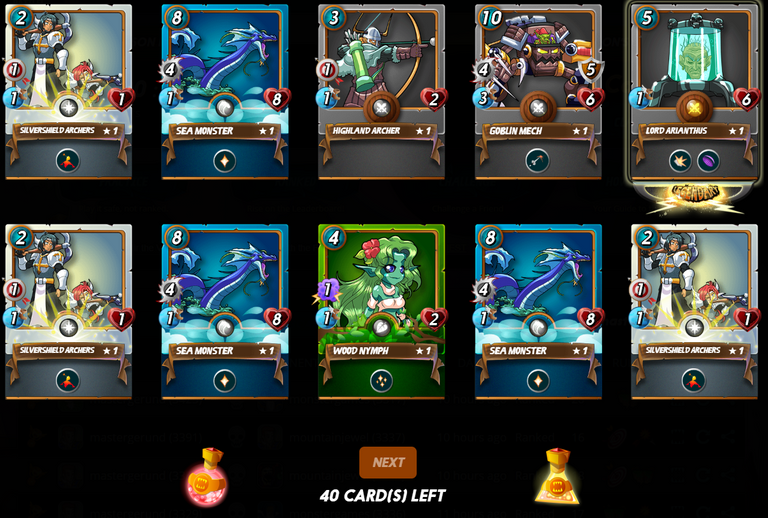 I just bought two of these Lord Arianthus today to get up to level 3. Now starting toward 4, and need to buy 1 less than I thought.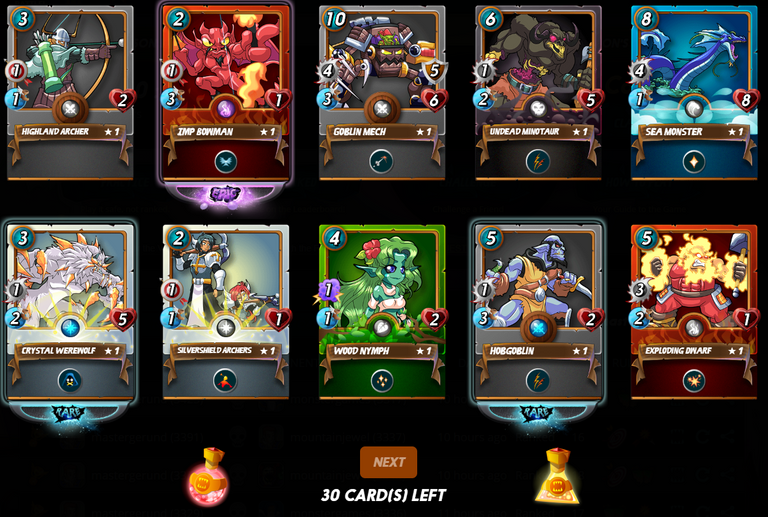 Solid, not spectacular, but 2 golds and 2 legendaries in already out of 60 cards... I have zero complaints about whatever comes up in the next three sets.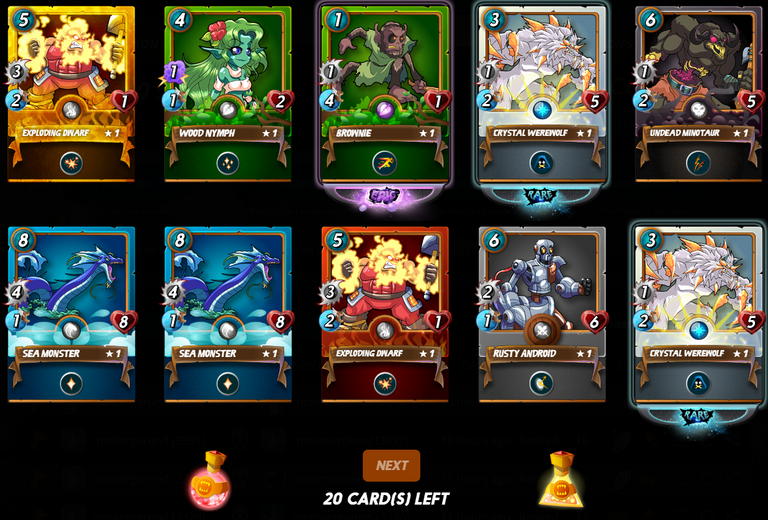 Crystal Werewolf doppelganger?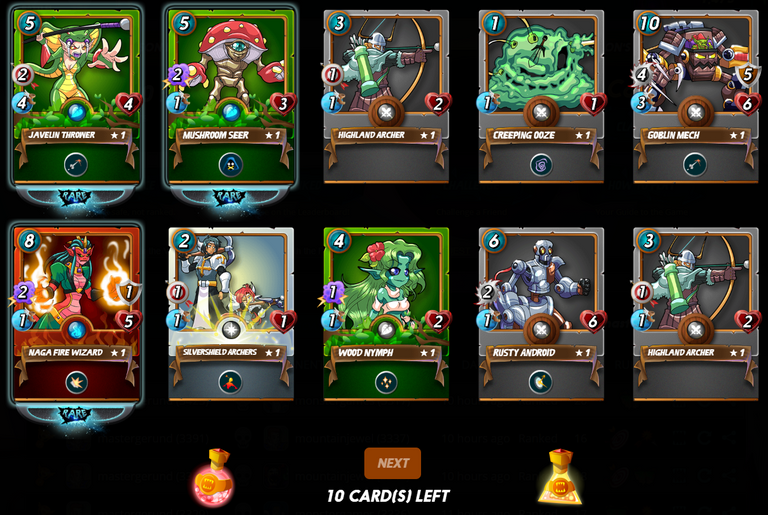 That's pretty meh. What will be in the last set? GFL? Probably not, but a man can dream...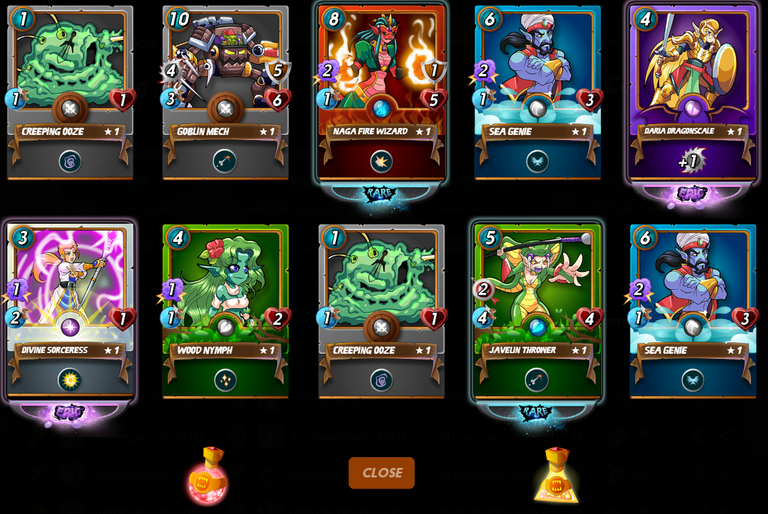 Epic.
---
Gods Unchained is a new competitive trading card game backed by Coinbase and led by the former Director of Magic the Gathering: Arena. The cards are real world tradable in an open economy, remember their stats and history, and you'll be able to play for keeps and earn valuable cards. Gods Unchained is free to play and currently in beta.
You need to be invited to get in, but if you're interested in trying it you're welcome to use my beta key! https://godsunchained.com?beta-key=xHNSYaXKyj