The non-gamers guide to investing less than $200 into Splinterlands.
You believe it has a bright future; you'd like to diversify with some of these recent STEEM gains; but you have no time or talent for the game and wouldn't know where to start?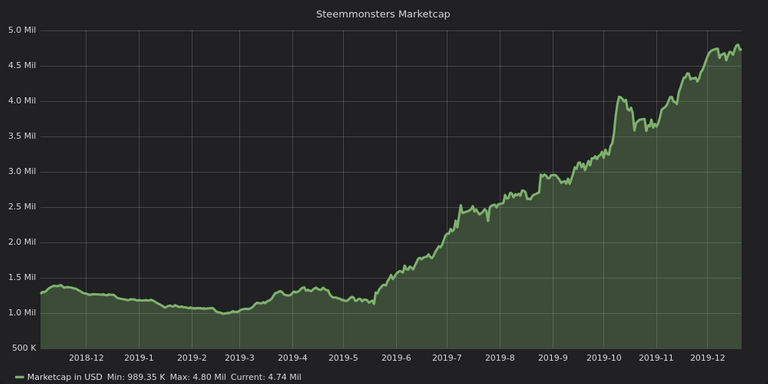 There are hundreds of enthusiasts intimately familiar with the game, carefully investing in cards to:
Improve their own game
Sell to other gamers in future
They're really good at what they do, and you can't hope to compete with them, so don't try.
You don't want to sell to players.
You want to sell to collectors.
Collectors aren't concerned with gameplay, they just want one of each card; and if you believe the game is headed for a much larger audience, you just want to snap up cards which are plentiful now and will be scarce when the collectors arrive. Simple.
This strategy requires zero game knowledge or aptitude, which is great news.
---
The cards we want to look at are a type known as Rewards cards.
They're given to players for free. The higher the level of player, the more of these cards they get, just for playing.
The cards have a capped supply; and most players win more of each card than they need before that supply runs out and the cards stop printing.
They usually dump excess cards on the secondary market to finance the acquisition of other cards which aren't given away free by the game.
That's the sweet spot, right there.
These are cards which are everywhere now; lightly valued by the current playerbase; but which will suddenly stop being printed at some point in the near future; and become highly valued by a multitude of future collectors who have yet to hear about the game.
You can see live updates on how close each of these cards is to their total cap - Here -
Thanks, @kiokizz, for such a helpful tool.
At time of writing these cards are closest to ending their print run, at which point they'll no longer be given away, they'll only be available to buy from those who have them.

Ruler of the Seas only has a few days left; Brownie probably has at least a month to go.
---
So we have a handful of good options here, let's drill down further and buy a few.
Head over to https://peakmonsters.com/market
Log in with keychain
In the filter on the right, Unselect 'Untamed' and select 'Reward'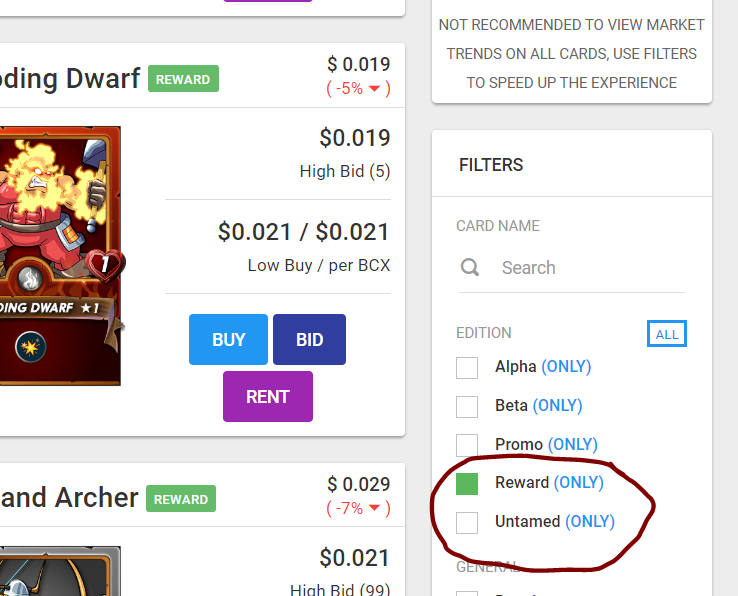 ---
Goblin Mech is over 80% printed, and price is 5% down, so looking cheap at $0.024
We'll click the light blue 'BUY' button and snap some up.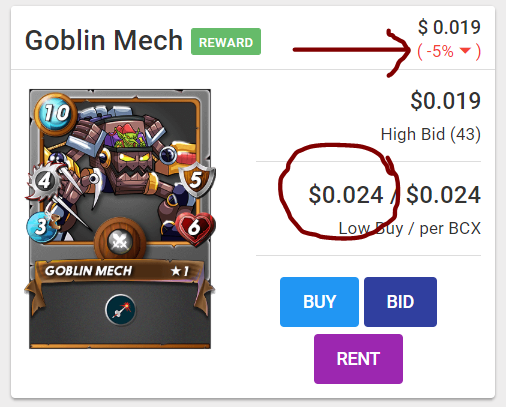 You can see the cards I've selected have the red shopping cart on the right.
You can SHIFT+CLICK to select multiple cards quickly
Some are higher level, we're not interested in those, and
I'm only buying up to 3c, so didn't select the one at the bottom.
That little alarm clock is irrelevant, feel free to buy those ones if the price is right.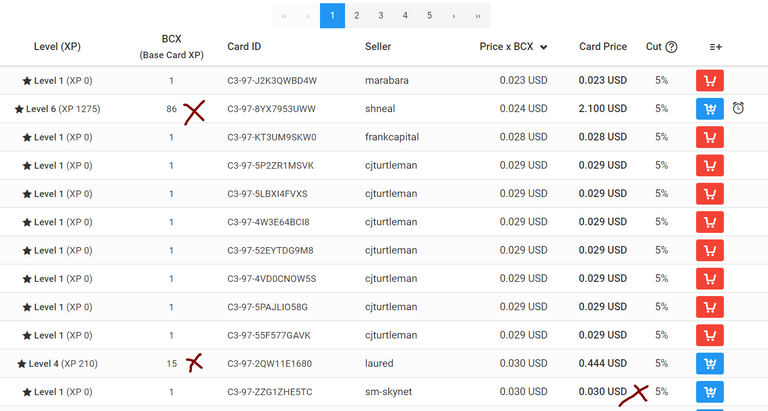 I've continued shopping, and also picked up some Rusty Android cards. They're out of print now but haven't seen a price rise yet, so worth stocking up on.
Now I click the little shopping cart, and you can see the 17 cards I've selected, the total price either in STEEM or SBD, along with my available balances.
The other option, DEC is the internal currency of Spinterlands and is earned by playing.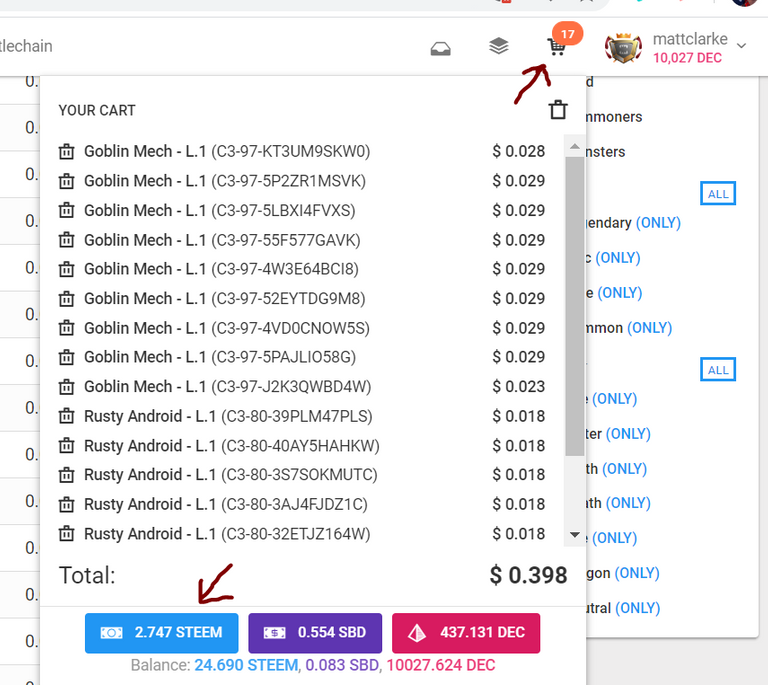 I'll pay with STEEM, and just confirm with keychain, the peakmonsters site will handle the transaction and deliver the cards to my collection.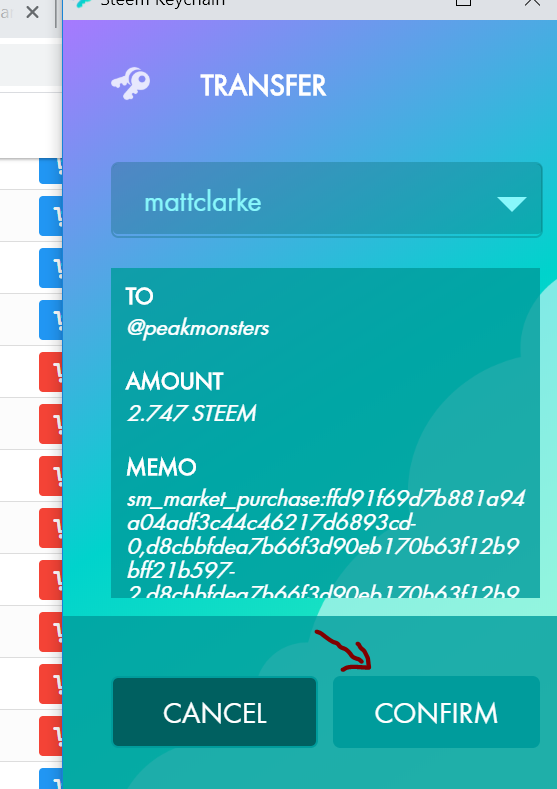 If too many of you take this advice and drive prices up you'll want to look at Reward cards under 80%; (they'll be out of print in a few months anyway) or wait a few days and check again.
Keep an eye on the value of your cards in the Collection tab. This is also where you'll go to list them for sale when the time comes.

---
If you're in a position to invest $200, simply head over to Splinterlands and buy 100 Untamed packs. You'll get 10 bonus packs and a chance at some sweet airdrops.
Don't open them; just wait a year or two.
---
Its easy to assume that you can't wisely invest without intimate knowledge of the game; but just knowing it exists, gives you an edge over your future customer base.

Of course knowing isn't enough, you also need to pull the trigger.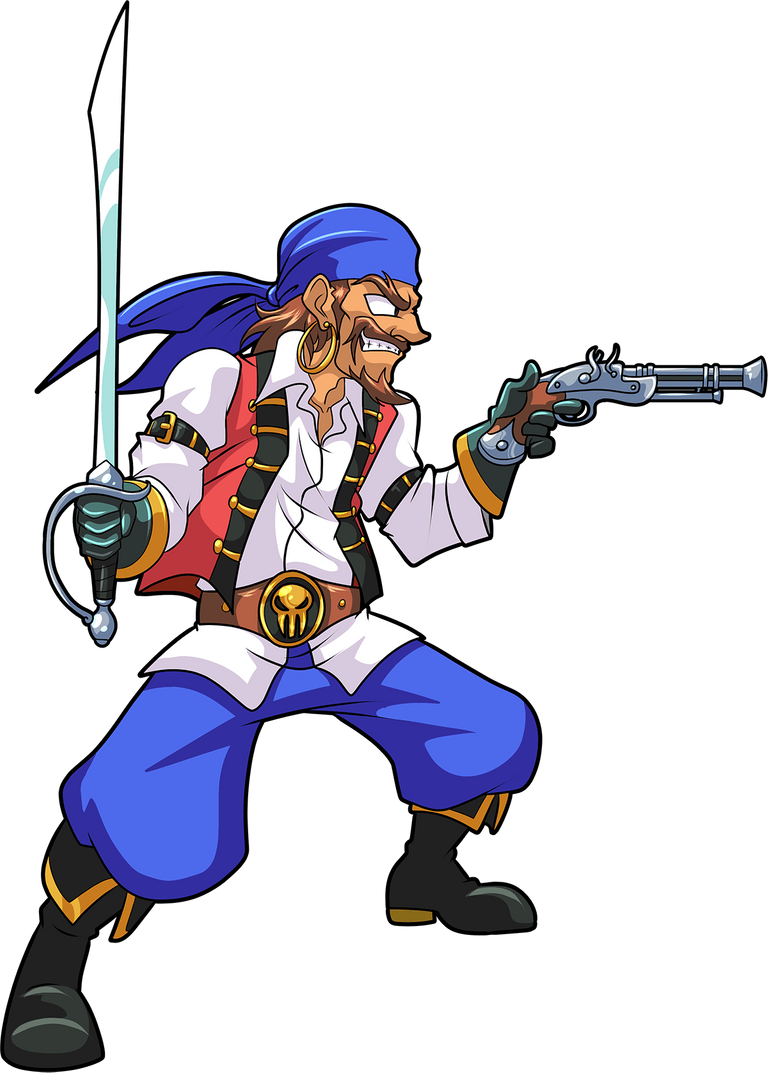 ---
---